SC&H Capital Advises Braeburn Alloy Steel on its Sale to G.O. Carlson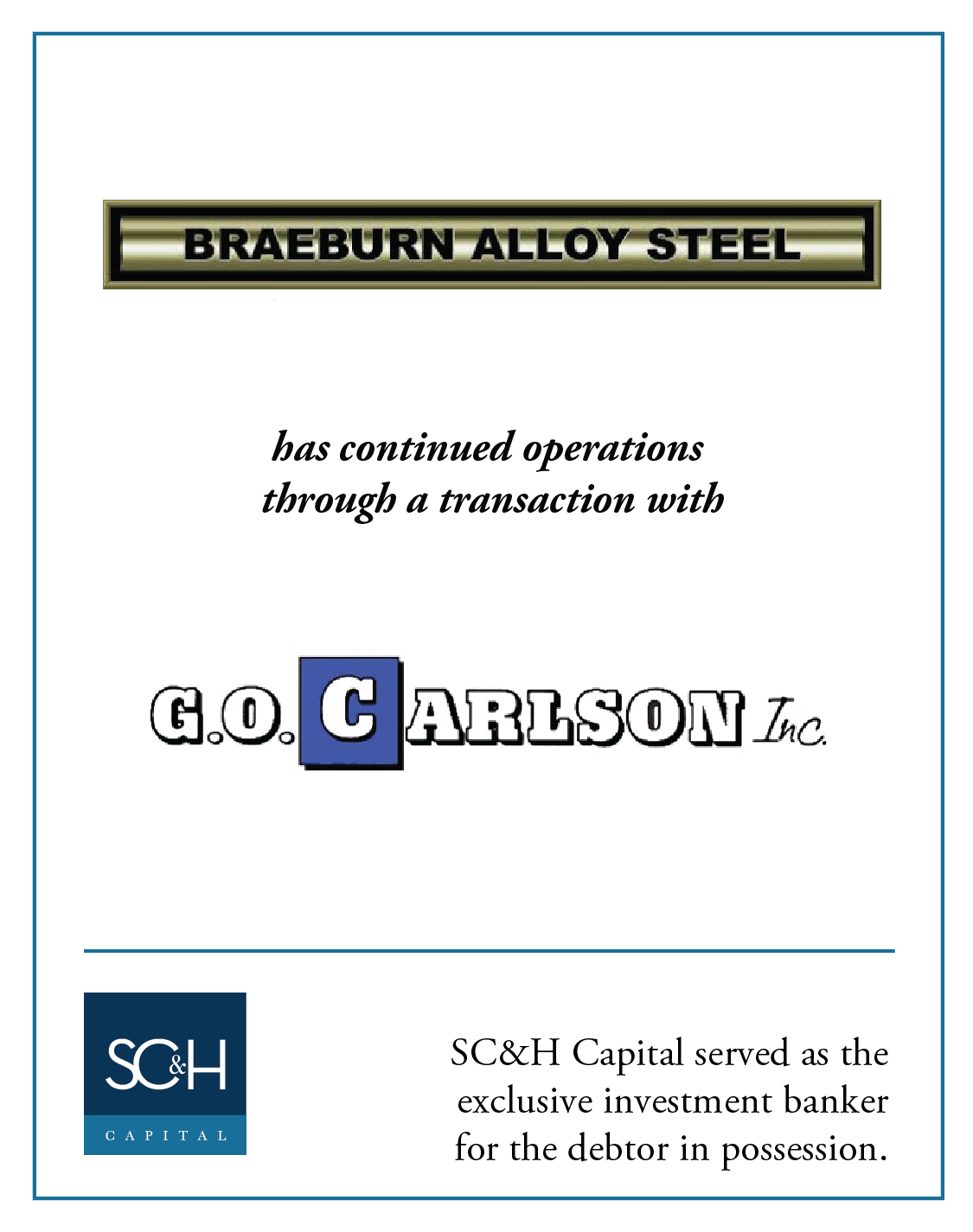 TRANSACTION LEADERS
CCX, Inc. dba Braeburn Alloy Steel – Founded in 1897, Braeburn specializes in converting customer-owned raw material into forged and rolled products out of its 220,000-square-foot facility on the banks of the Allegheny River, just northeast of Pittsburgh.
This was the final division of the previously publicly traded CCX, Inc. and absentee ownership was no longer interested in operating the company. After the death of the general manager, a shutdown and liquidation seemed likely in the face of reduced sales and rising expenses associated with its main processing equipment. SC&H Capital was retained to quickly market the business to determine if there was going concern value beyond the asset value.
SC&H Capital marketed Braeburn for sale and received interest from dozens of groups. Due to a legacy union pension liability, completing a sale outside of bankruptcy was going to be nearly impossible. SC&H Capital identified a stalking horse bidder and with that offer in hand, the company filed chapter 11.
An expedited sale process was approved by the court and the assets were sold to the stalking horse bidder less than 60 days after filing for significantly more than liquidation value. The stalking horse bidder was a long-time customer of Braeburn and continued operations and offered employment for the more than 40 skilled workers on site.