We find solutions through our expertise in:
It Always Starts and Ends With Our Clients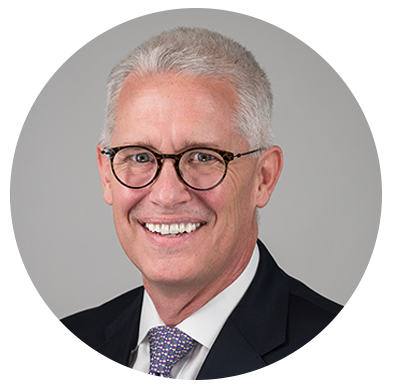 We've built a process at SC&H Capital that is predicated on perspective, tenacity, and meaningful outcomes."

Christopher Helmrath
Founder & Managing Director
SC&H Capital
Deciding how you will manage your business in the future can be daunting. Partnering with a team that has market knowledge and a record of success is key when charting your long-term goals. Our "no stone unturned" attitude enables SC&H Capital to focus on these key imperatives:
Our Consultative Process
SC&H Capital works with middle-market and growth companies at different stages of their business lifecycle, whether they wish to launch, grow, enhance, or exit the business. Our process is industry-agnostic. We acknowledge the intricacies of an industry's strategic expectations, but always leverage overlapping strategies when we know it will lead to success, regardless of an organization's specialty.
OVER800TRANSACTIONS
OVER$10B IN TRANSACTIONAL VALUE
OVER175YEARS OF SENIOR LEVEL EXPERTISE
We design our client consulting teams to match the objectives and nuances of each engagement to create compatibility and ultimately, success. Our approach is differentiated, positioning SC&H Capital as the go-to investment banking and management consulting firm to take middle-market businesses to the next level.
We offer expertise to the middle-market—a space full of business owners, executives, and board members. When searching for a team that understands their industry, their motivations, and their objectives, business owners find that SC&H Capital has the expertise and resources to assist them.
We are backed by a full-service management consulting, audit, and tax firm at SC&H Group. This immediate access to valuation, accounting, due diligence, and tax professionals fosters all-encompassing conversations which lead to favorable outcomes.
We Value Our Partnerships
Our client's "team" extends far beyond the SC&H Capital walls. It must include a trusted group of advisors with similar interests. These trusted advisors are paramount to every engagement. Our existing relationships with many regional and national firms facilitates our proven process (as evidenced by hundreds of deals completed to date). Collaboration with partners and resources is further validation that SC&H Capital is the investment banking team to seek when contemplating a significant decision for your business.
A full arsenal of partners is critical to a successful and well-constructed transaction, and is typically comprised of experts in these areas:
Accounting

Banking

Legal

Wealth Management