The YMCA of Metropolitan Milwaukee has sold four of its full service health & fitness facilities to The YMCA of Central Waukesha County and Kettle Moraine YMCA, Inc.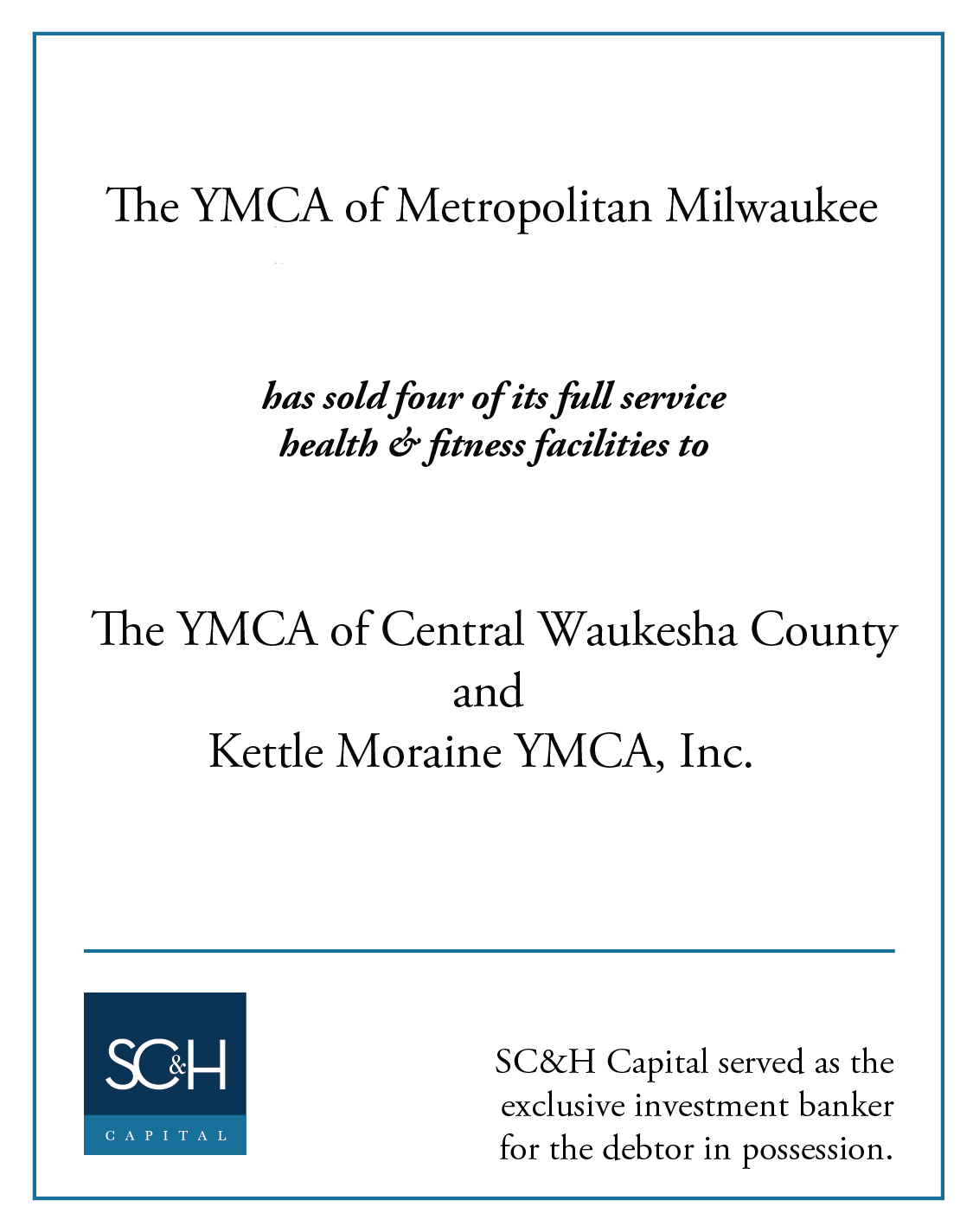 TRANSACTION LEADERS
THE YMCA OF METROPOLITAN MILWAUKEE (YMCA-M) – The YMCA-M was selling these 4 suburban health and fitness facilities as a plan to focus on their inner city facilities and youth programs. It was very important to the YMCA mission and membership that the facilities remain operating YMCAs, and intended to sell them to neighboring YMCA associations. They met resistance from parties-in-interest who felt that there was a possibility an outside organization might pay more and wanted the market thoroughly and quickly tested.
SC&H Capital was retained to confirm that the bids in place to sell 4 of the organization's complete health and fitness facilities in suburban Milwaukee to other YMCA associations did, in fact, result in the highest and best value for the estate.
SC&H Capital conducted an intensive marketing process that resulted in speaking to over 150 groups, including YMCAs and non-YMCA organizations, about the opportunity, and 16 groups outside groups proceeding to conduct due diligence in an effort to compete with the existing offers. None of these groups felt it made sense to outbid the YMCAs' offers, confirming to all parties-in-interest that the bids in hand were, indeed, the highest and best value for the estate, and all of the sales were approved by the court and timely closed.