SC&H Capital Advises UES, Inc. in Sale to Eqlipse Technologies, a Portfolio Company of Arlington Capital Partners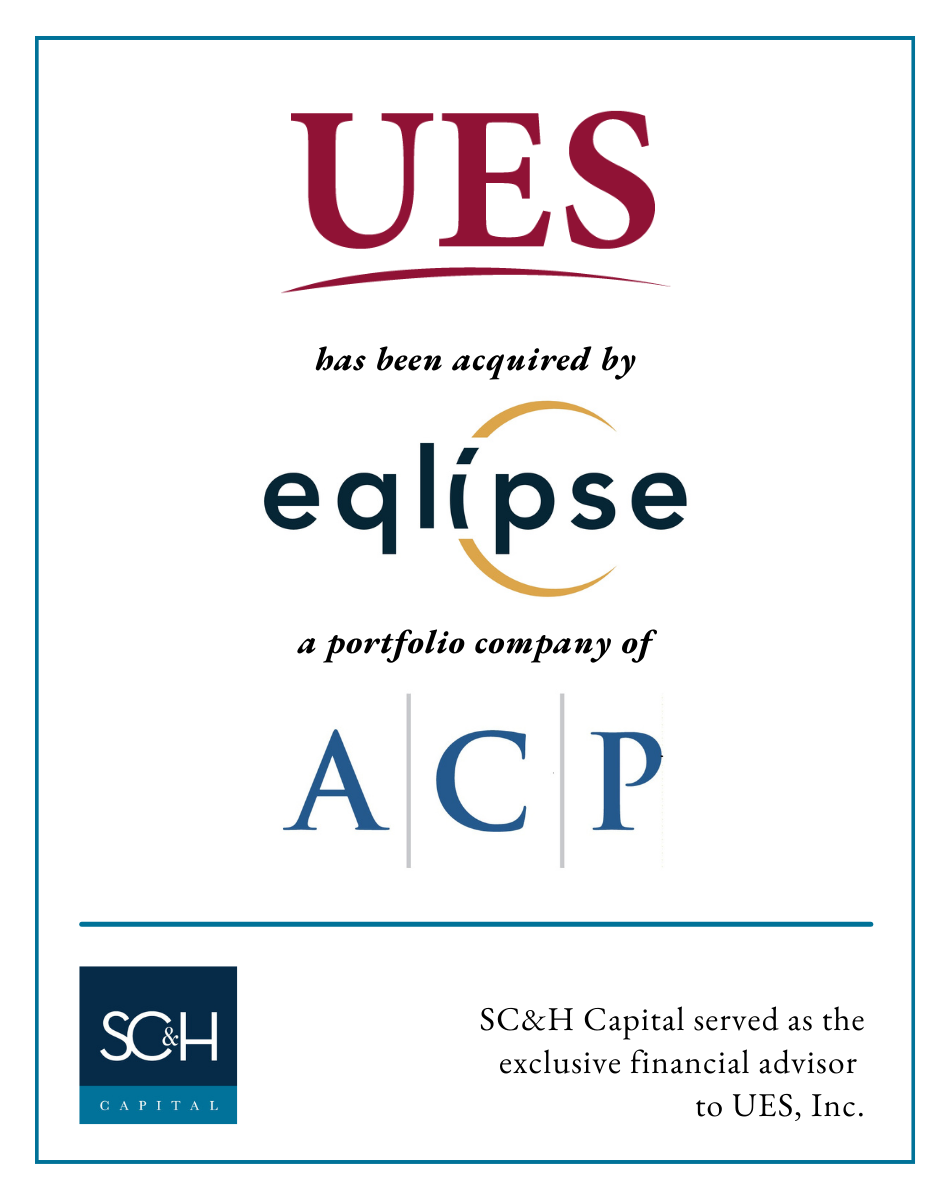 TRANSACTION LEADERS
"

The SC&H Capital team demonstrated a clear understanding of our business and, most importantly, our values and goals for UES. SC&H's industry insights and M&A expertise was invaluable in advising us to achieve an excellent outcome in the partnership with Eqlipse.

Dr. Nina Joshi

CEO

UES
With a rich history spanning five decades, UES is a renowned leader in the field of science and technology, specializing in research and development in collaboration with the Air Force Research Lab. Comprised of a highly skilled and forward-thinking workforce, UES is committed to solving scientific challenges by conducting thorough research and fostering innovation. The company's management team successfully built a robust infrastructure and market-leading capabilities that enable UES to continually address new challenges and resolve their clients' most complex problems.
UES thrived for more than 50 years under the multigenerational ownership of the Joshi family. The family recognized the need to identify a strategic partner to help UES grow to the next level while respecting the core values of excellence in science and technology that make them a market leader. SC&H Capital was chosen to advise the company due to its extensive market insights and established relationships in the government contracting sector.
The SC&H Approach
The SC&H team advised the Joshi family, UES's independent board of directors, and management on a strategy to evaluate options for the Company. Our team leveraged deep market experience to identify potential strategic partners who would appreciate UES's unique value proposition and conducted a discrete process to interview candidates.
Ultimately, UES chose to join Eqlipse Technologies (Eqlipse), a newly created portfolio company of Arlington Capital Partners, as a founding member.
Eqlipse was chosen due to its unwavering commitment to delivering innovative products and high-end engineering solutions to critical partners within the Department of Defense (DoD) and the Intelligence Community. In joining the Eqlipse platform, UES will continue offering its acclaimed R&D services to the defense sector while also expanding its capabilities to address emerging challenges faced by defense and national security customers.