SC&H Capital Advises Senture in Sale to Kingswood Capital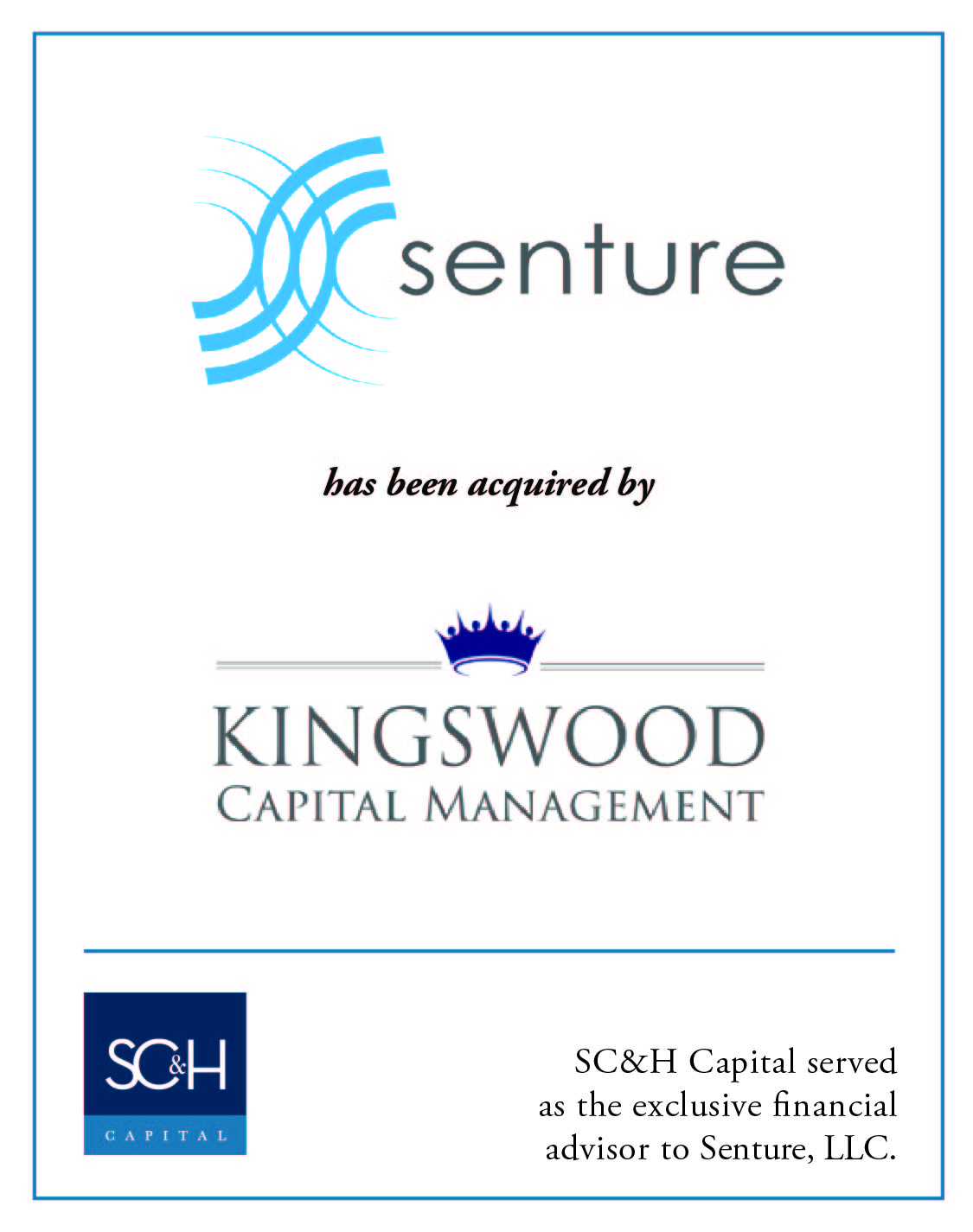 TRANSACTION LEADERS
"

I could not be more pleased with the outcome of the M&A process. SC&H Capital's market expertise and its creative, strategic approach to M&A was a real advantage for Senture."

Bill Deaton

Founder

Senture
Senture is a leader in large-scale, complex, multi-channel contact center and knowledge management solutions for commercial clients, government agencies, and systems integrators. The Company specializes in healthcare, education, and other high-value, sensitive customer contact interactions, leveraging technology to handle surge work quickly and efficiently. With more than 3,400 employees, Senture was named one of the Best Places to Work in Kentucky in 2020. 
In late 2019, SC&H Capital was invited by the Deaton family—founder Bill Deaton and CEO Chris Deaton—to present options for a potential liquidity event in the proceeding 12-24 months. The SC&H Capital team met with management to design an M&A process that included private equity sponsors and a limited number of strategic buyers. 
In early 2020, SC&H Capital launched the M&A process which was promptly disrupted by pandemic shutdowns in March 2020. As the Senture team pivoted to rapidly deploy virtual technology solutions, SC&H continued to connect with buyers to get real-time market intelligence about how private equity and portfolio companies were addressing the pandemic. 
As the M&A market stabilized, and Senture showed strength in its performance despite the pandemic, we collectively decided to proceed with the M&A process. SC&H cultivated significant interest for Senture from both private equity and strategic acquirers, and ultimately Kingswood Capital Management was selected in a highly competitive process. 
"The Senture transaction to Kingswood Capital highlights the strength of the M&A market for resilient and growing companies serving attractive end customers," said Matthew Roberson, Managing Director at SC&H Capital. "Senture will serve as an excellent platform investment for future growth under Kingswood Capital ownership." 
"The SC&H Capital team understood the goals of the Deaton family [and] shared Senture's 'passion to please' philosophy," said Chris Deaton, CEO of Senture. "They executed an efficient and effective process, while providing strategic advice, timely insights, and knowledge of the buyer universe throughout the entire process. We are delighted with the results SC&H delivered."