SC&H Capital Advises Glow Networks on its Acquisition by Altruist Technologies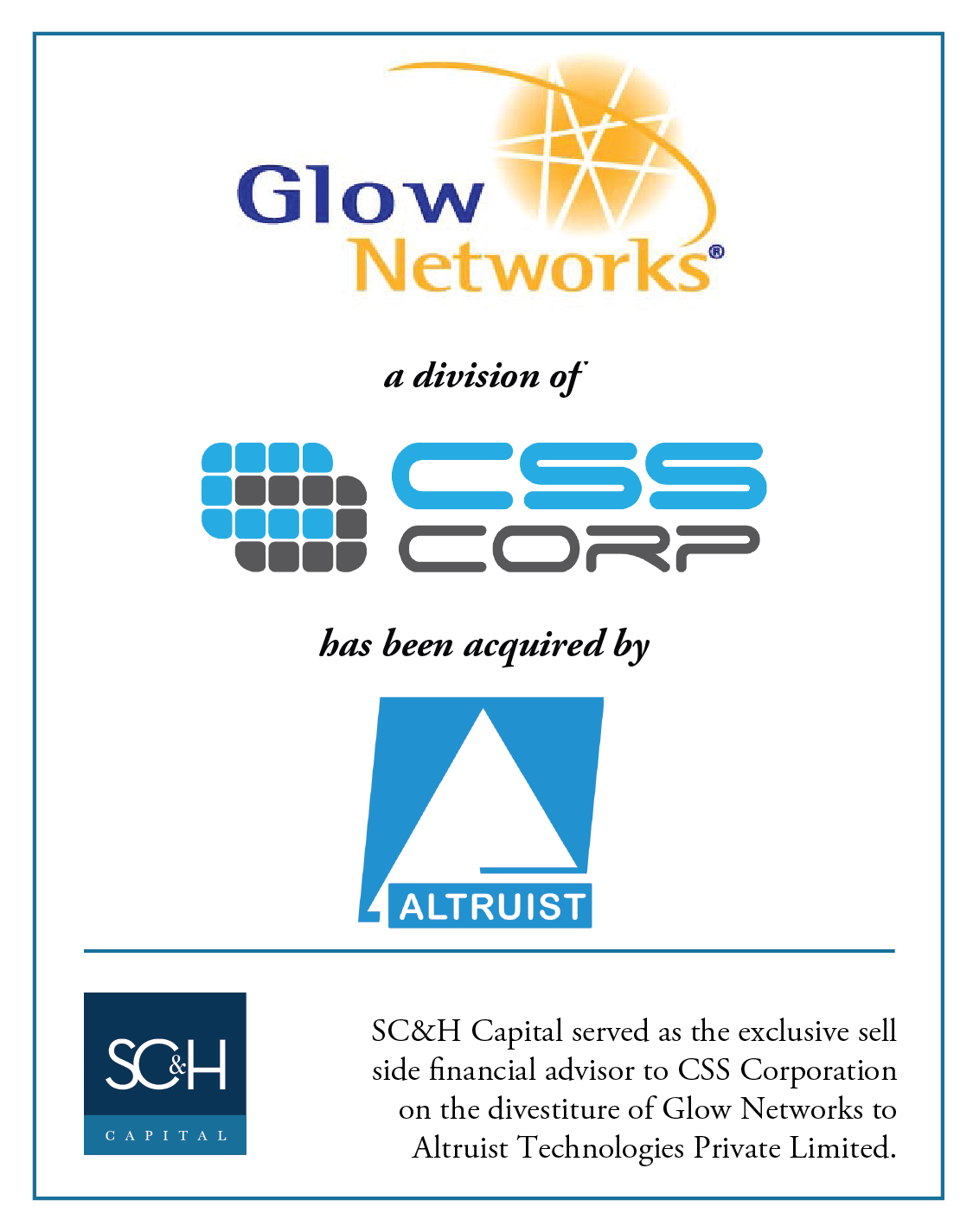 TRANSACTION LEADERS
"

SC&H Capital provided excellent support and advice to CSS in connection with the divestiture of Glow Networks. They executed an extremely efficient and effective process to fully survey the global market of potential buyers. Their efforts allowed our Board to evaluate multiple options and execute a transaction that accomplished the goals of CSS and the team at Glow Networks."

Manish Tandon

CEO

CSS Corp
A subsidiary of India-based CSS Corp, Glow Networks is a leading provider of end to end optical networking solutions and wireless services to telecom OEMs and service providers in the North American market.  Key service offerings include field support, network design, installation and integration, and validation services.
Having originally acquired the subsidiary in 2010, CSS and its private equity backer were looking to divest the division in order to focus on growth in other service lines.  They were introduced to SC&H via a separate marketing process in the telecom industry for a previous SC&H client.  Given SC&H's demonstrated knowledge of the global buyer market, CSS chose SC&H to run an expedited sale process to find the right acquirer.
Leveraging the firm's experience and contacts in the telecom industry, SC&H executed a broad outreach process to both strategic and private equity buyers.  SC&H quickly identified and negotiated a purchase agreement with the buyer, Altruist Technologies, an India-based provider of value-added services to carriers around the globe.  The entire process took just 4 months from the signing of the engagement letter to closing, exceeding client expectations.