SC&H Capital Advises Proposal Software, Inc. on Recapitalization by Camden Partners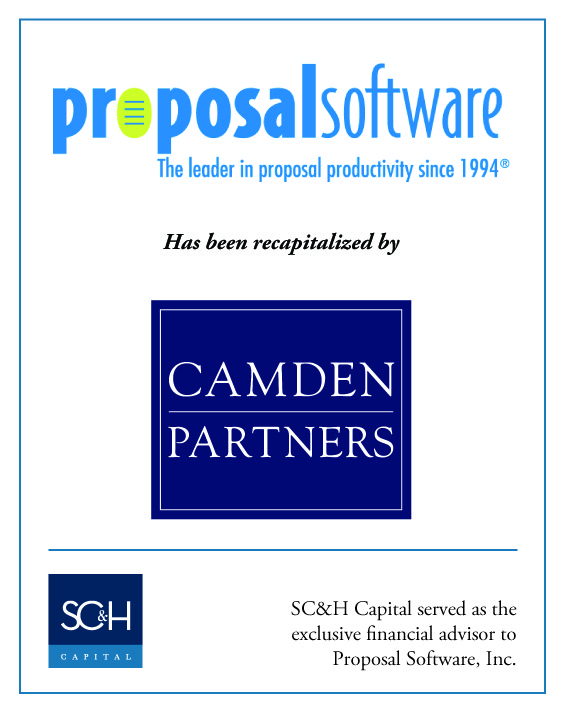 TRANSACTION LEADERS
Proposal Software is a premier independent cloud-based provider of sales proposal/RFP generation and compliance software.  The Company's suite of products accelerates the conversion of RFPs and new business opportunities into revenue, while ensuring correct, up-to-date, and compliant data is used throughout the sales process.
The Company was at a crossroads in their development, while still growing rapidly (39% revenue CAGR in a three-year period) driven by the deployment of an upgraded technology platform.  The management team was looking to continue capitalizing on the market opportunity with large, blue chip customers, while also recapitalizing and enabling a founding member to retire.
Given these goals and the expected market for the Company's solutions, SC&H Capital conducted a broad outreach to both financial investors and strategic buyers in order to ensure optimal terms and partner selection.
Baltimore-based private equity firm, Camden Partners, was selected after a competitive two-stage bidding process, which secured an experienced partner for the management team and an exit for the retiring shareholder.