P-D Valmiera Glass USA Corp. has continued operations through a transaction with Saint-Gobain Adfors America, Inc.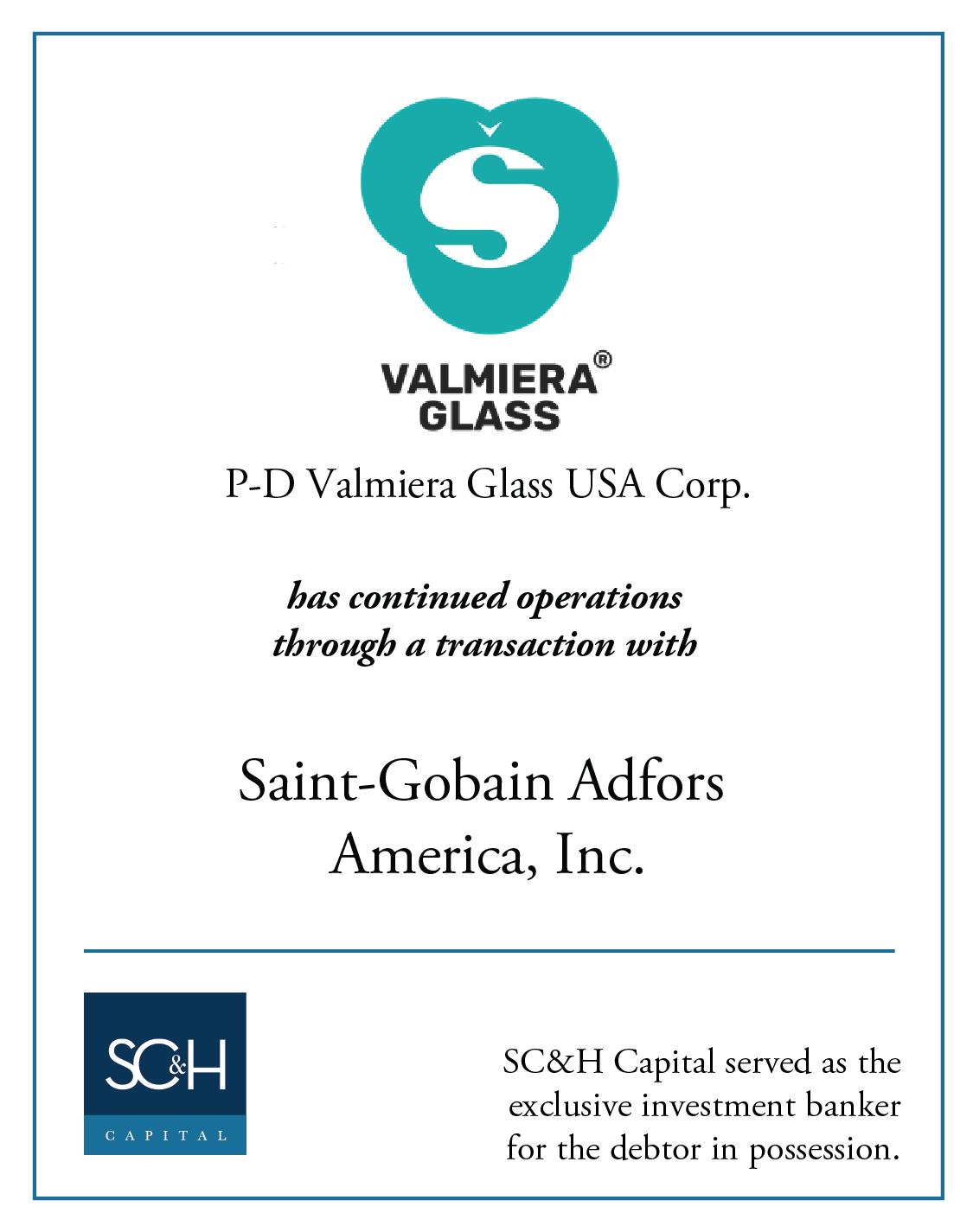 TRANSACTION LEADERS
P-D Valmiera Glass USA Corp. – Over the course of five years, this Georgia-based producer of glass fiber materials and related products invested over $100 million building two state-of-the-art facilities encompassing almost 450,000 square feet of manufacturing space. The extended start-up led to significant cost overruns, and after its publicly traded parent in Latvia was unable to continue funding the operation, the company filed for bankruptcy protection. Management had tried, unsuccessfully, to solicit offers leading up to the filing. With creditors requiring a formal and thorough process, SC&H Capital was retained to find a buyer.
SC&H quickly negotiated a stalking horse offer from Saint-Gobain, a French multinational corporation, with over 180,000 employees in 67 countries. Even with interest from dozens of groups and hosting many for onsite inspections and diligence, no one was willing to pay more than Saint-Gobain. Despite challenges related to COVID-19, and an inability to visit the facility in the months leading up to closing, the sale to Saint-Gobain was approved by the bankruptcy court and consummated.