Nursing Visioned Medical Services, LLC has continued operations through a transaction with Impulse Monitoring, Inc.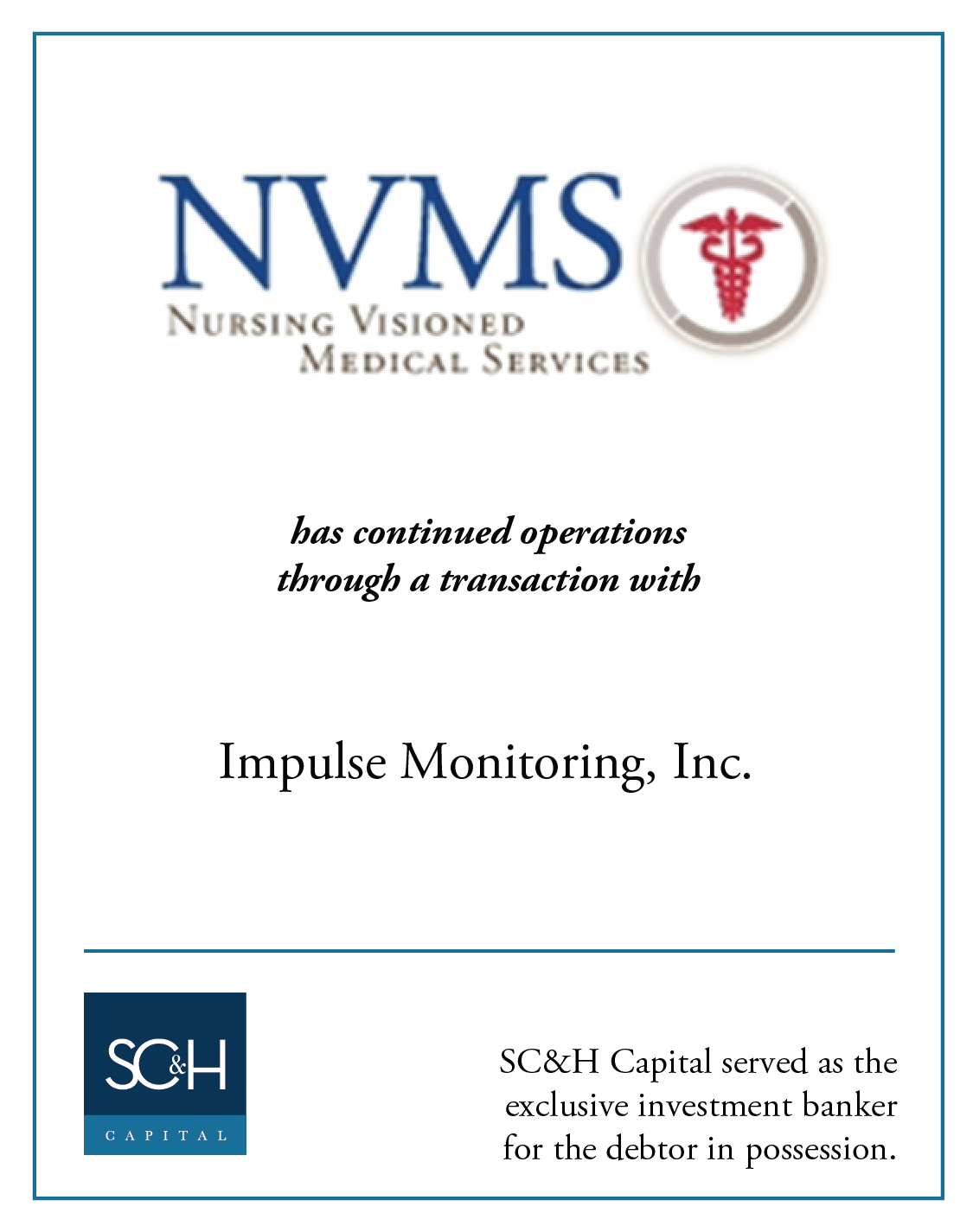 TRANSACTION LEADERS
Nursing Visioned Medical Services, LLC (NVMS) – This Tennessee-based surgical support services company's third-party billing agency failed, causing the bank to call the loans, and forcing the company to file chapter 11. The secured creditor did not believe the company had going concern value and was pushing for liquidation to at least recover some value from the assets. The owner/manager was desperate to avoid liquidation and continue operations despite the bank's view.  As a result, SC&H Capital was retained to explore a sale of substantially all of the company's assets and the bank agreed to delay liquidation.
SC&H quickly secured a going concern offer and through competition, increased the initial valuation by 15%, in addition to securing lucrative employment contracts for management. Despite what seemed to be an excellent outcome, the debtor refused to cooperate with the buyer and ultimately torpedoed the deal.  SC&H brought another buyer to the table, but the debtor refused to cooperate a second time. Refusing to give up, SC&H recommended dividing NVMS into three components, sold two, and at SC&H's recommendation, the secured lender collected the accounts receivable. Operations continue uninterrupted.