Maryland Thermoform, Inc. has continued operations through a transaction with Mercury Plastics MD, Inc.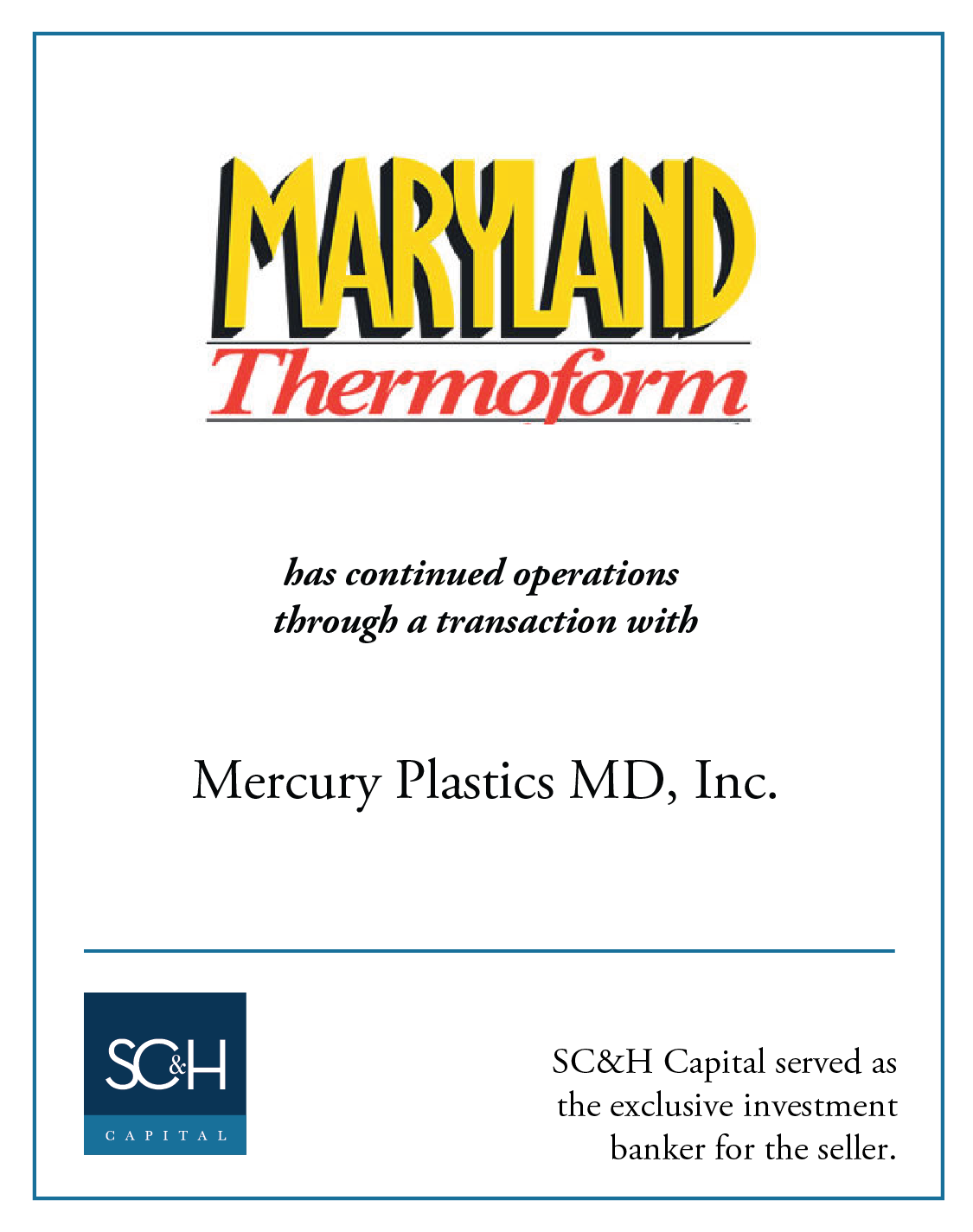 TRANSACTION LEADERS
Maryland Thermoform, Inc. –  This 37-year-old plastic thermoformer began experiencing losses due to undercapitalization, lack of inventory control, and lack of an outward-facing sales team driving sales. SC&H Capital was retained to market the company and facilitate a going concern sale.
SC&H conducted an exhaustive marketing process identifying over 100 groups interested in the opportunity. Several groups submitted proposals and the company ultimately chose an offer from Mercury Plastics MD, Inc., as they would continue operations in place. SC&H negotiated with the company's multiple secured parties to reach an outcome that satisfied all constituents. A week before closing, it was discovered that additional steps needed to be taken to address an outstanding PPP loan that had yet to be forgiven. SC&H again worked with the creditor body to negotiate significant concessions that allowed the transaction to close.