MallyGirl, LLC has continued operations through a transaction with Beauty Visions, LLC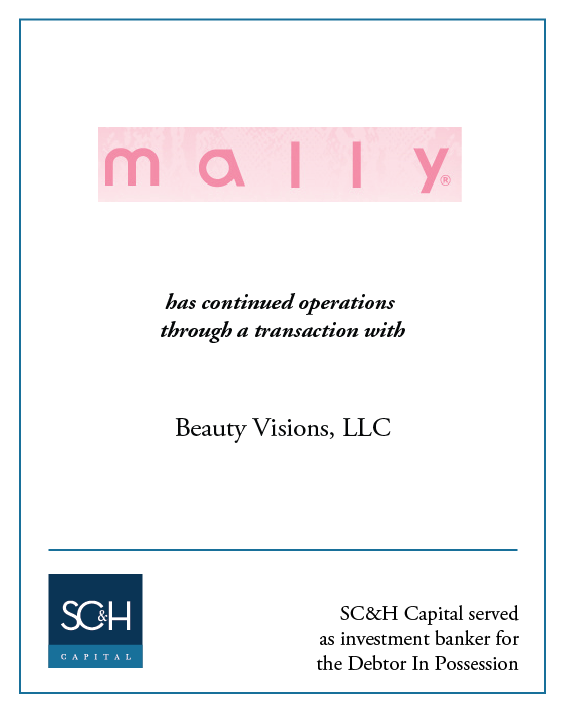 TRANSACTION LEADERS
MallyGirl, LLC – This international cosmetics brand had seen sales grow exponentially over the prior three years, but an inability to manage inventory had left the company cash-constrained and unable to service its debt. Ownership had obtained an offer to sell the company, but unsecured creditors forced the company into an involuntary chapter 7 before a transaction could be completed. With the sale being blocked and the going concern value of the business quickly deteriorating, SC&H Capital was retained.
SC&H was given 30 days to market the business and either find a competing bid or prove the prior offer, which was now the stalking horse, was the highest and best offer available. After a worldwide marketing process, SC&H negotiated a qualifying bid in excess of the stalking horse bid and conducted an auction between the two groups. After 18 rounds of bidding and an increase of 45% from their initial offer, the stalking horse was deemed the highest and best bid. The bankruptcy court approved the sale the following day and closing occurred three days later, ensuring going concern value was retained and recovery to the estate was maximized.
SC&H Capital was awarded the 2016 Consumer Products & Services Restructuring of the Year for the MallyGirl transaction by Global M & A Network.