Logical Choice Technologies, Inc. has sold a portion of its equity to Vert Capital Corp.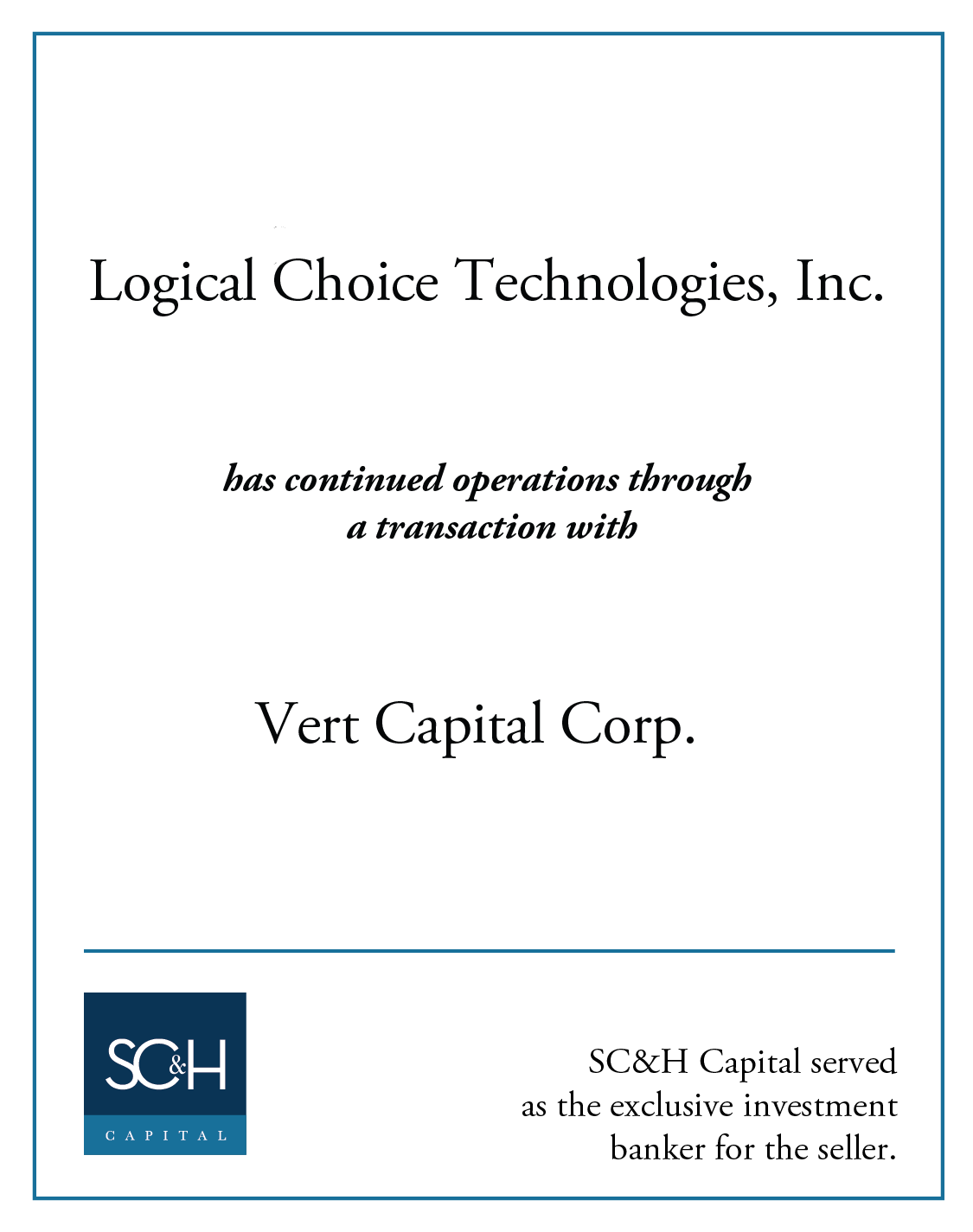 TRANSACTION LEADERS
Logical Choice Technologies, Inc. – SC&H Capital was retained by this well-respected, national educational technology solutions provider to find new capital for the company. Despite being the number one reseller of Promethean whiteboard products in the U.S., the company was quickly running out of cash.  
Through an exhaustive marketing process, SC&H identified two groups that were interested in a stock purchase of the company.  Through intense negotiations, the company moved forward with a merger agreement with Vert Capital Corp that allowed operations to continue and the Logical Choice stockholders to maintain an equity stake in the company.