Hudson Industries, Inc. has continued operations through transactions with Encompass Group, LLC and Klockner Holdings, LLC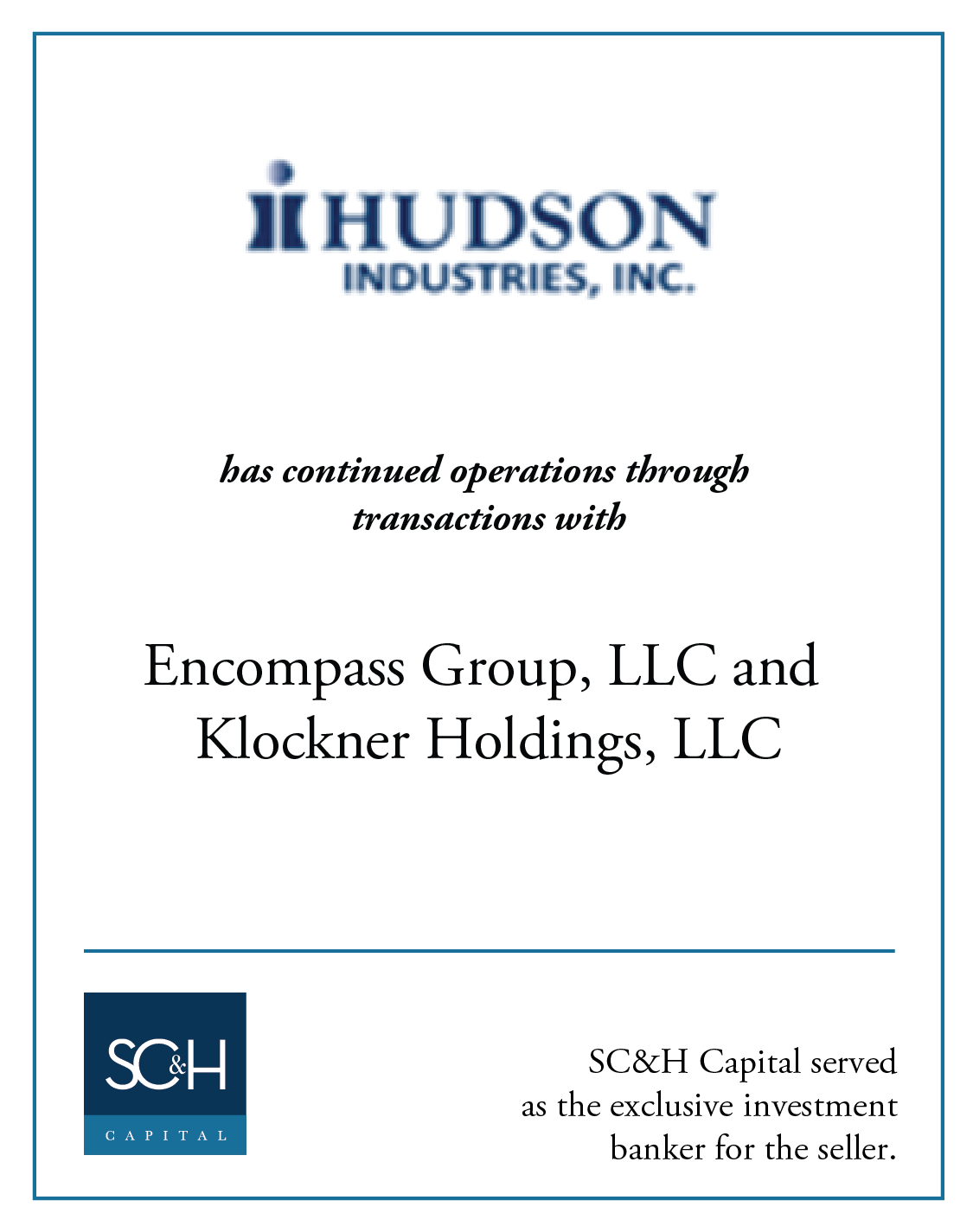 TRANSACTION LEADERS
Hudson Industries, Inc. – This Richmond, VA –based manufacturer of foam and gel products servicing the medical and consumer markets had seen sales grow exponentially, but inefficiencies and a lack of automation had created significant cash constraints as labor costs were increased to meet customer demand. After months of significant losses, the company was facing a shutdown and liquidation despite its strong revenue.  
SC&H Capital was retained to find potential buyers for the company and real estate. Despite the mounting losses and lack of substantial assets, multiple groups submitted bids and participated in a competitive auction of going concern bidders.  
At the conclusion of the auction, separate bids for the business assets and real estate were selected as the highest and best options. The business buyer entered into a lease with the real estate buyer and continued operations in place with minimal disruption to customers, employees, and vendors.