Diverse Label Printing, LLC has continued operations through a transaction with Register Tapes Unlimited, Inc.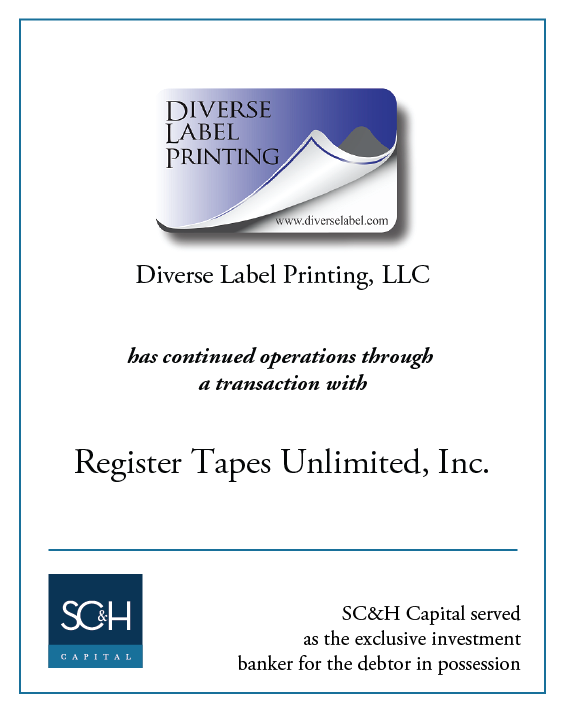 TRANSACTION LEADERS
Diverse Label Printing, LLC – Prior to SC&H Capital's involvement, DLP's owner had a separate distribution company that had been found guilty of racketeering. In an effort to protect DLP from the creditors of the distribution company, it filed for chapter 11 bankruptcy protection. Once in bankruptcy, SC&H was engaged to sell the business, located in Burlington, North Carolina.
Within 60 days, SC&H attracted 85 buyers to sign confidentiality agreements and review the information on DLP. A final auction of four going concern bidders resulted in RTUI making the highest and best offer. Closing occurred shortly thereafter and nearly all employees were retained.