Cordova Athletic Club has continued operations through a transaction with YMCA of Memphis and the Mid-South, Inc.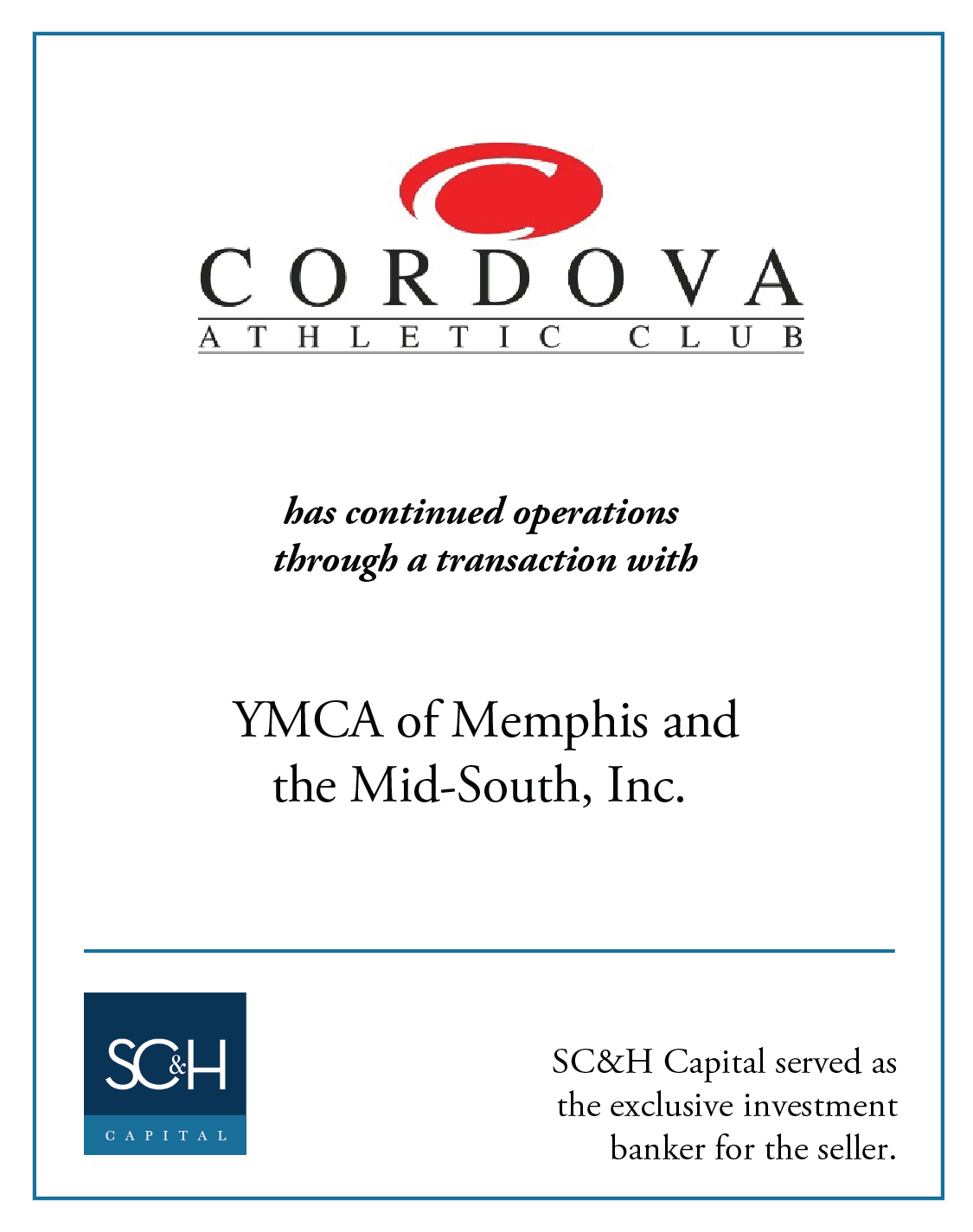 TRANSACTION LEADERS
Cordova Athletic Club – This full-service health and fitness facility was heavily in debt and falling into disrepair when SC&H Capital was retained. With support from the secured creditor, SC&H began marketing efforts to find a buyer for the club on an expedited basis.    
Following SC&H's intensive marketing campaign, multiple offers were received for the business and property despite a challenging commercial real estate market. The YMCA's offer was deemed highest and best but required partial financing from the existing lender in order to complete the acquisition. SC&H spearheaded the negotiations between the two parties and was able to work out a deal acceptable for both sides and the transaction closed. The club underwent renovations and continues to operate today as one of nine YMCA facilities in the greater Memphis community.