C&D Fruit and Vegetable Co., Inc. has continued operations through transactions with Detwiler Farms, LLC and Cincinnati Industrial Auctioneers, Inc.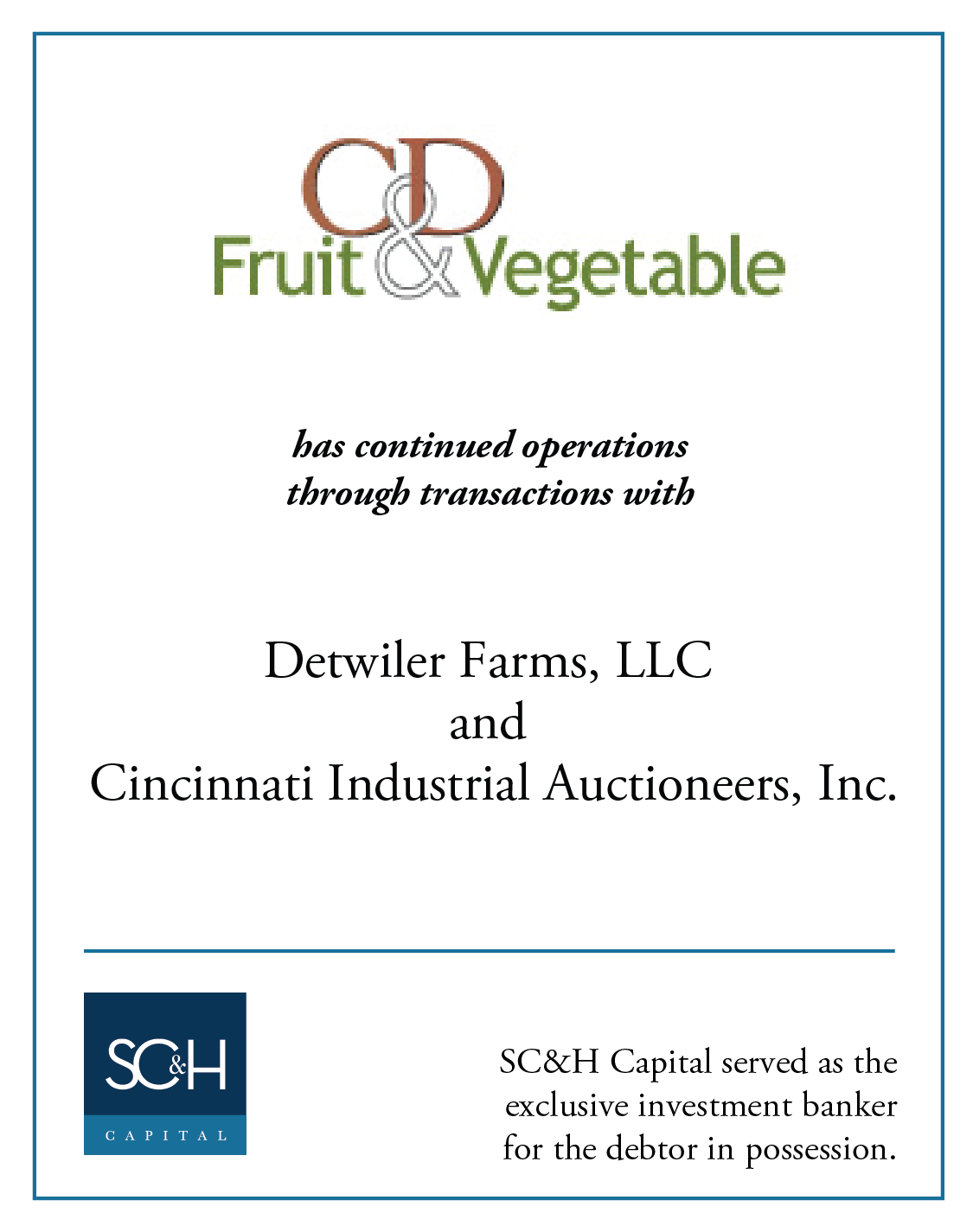 TRANSACTION LEADERS
C&D Fruit and Vegetable Co., Inc. – This Florida-based grower, packer, and shipper of fresh fruits and vegetables discovered its former bookkeeper had embezzled over $1,500,000 from the company. The ensuing lack of liquidity forced ownership to borrow money under less than favorable conditions in order to meet upcoming planting schedules. With no ability to pay back those loans, ownership attempted to sell the company. When this proved unsuccessful, the company was forced to file chapter 11.     
The secured creditor was prepared to liquidate the company's assets but agreed to give SC&H Capital 60 days to market the business and solicit bids. An extensive process was conducted and led to multiple offers and a lively auction. The land and farm operations were sold separately to Detwiler, while CIA purchased all of the equipment. Closing occurred immediately, and the recovery to creditors far exceeded liquidation estimates.