Associates in Medical Physics and Radiation Management Associates Recapitalized by L2 Capital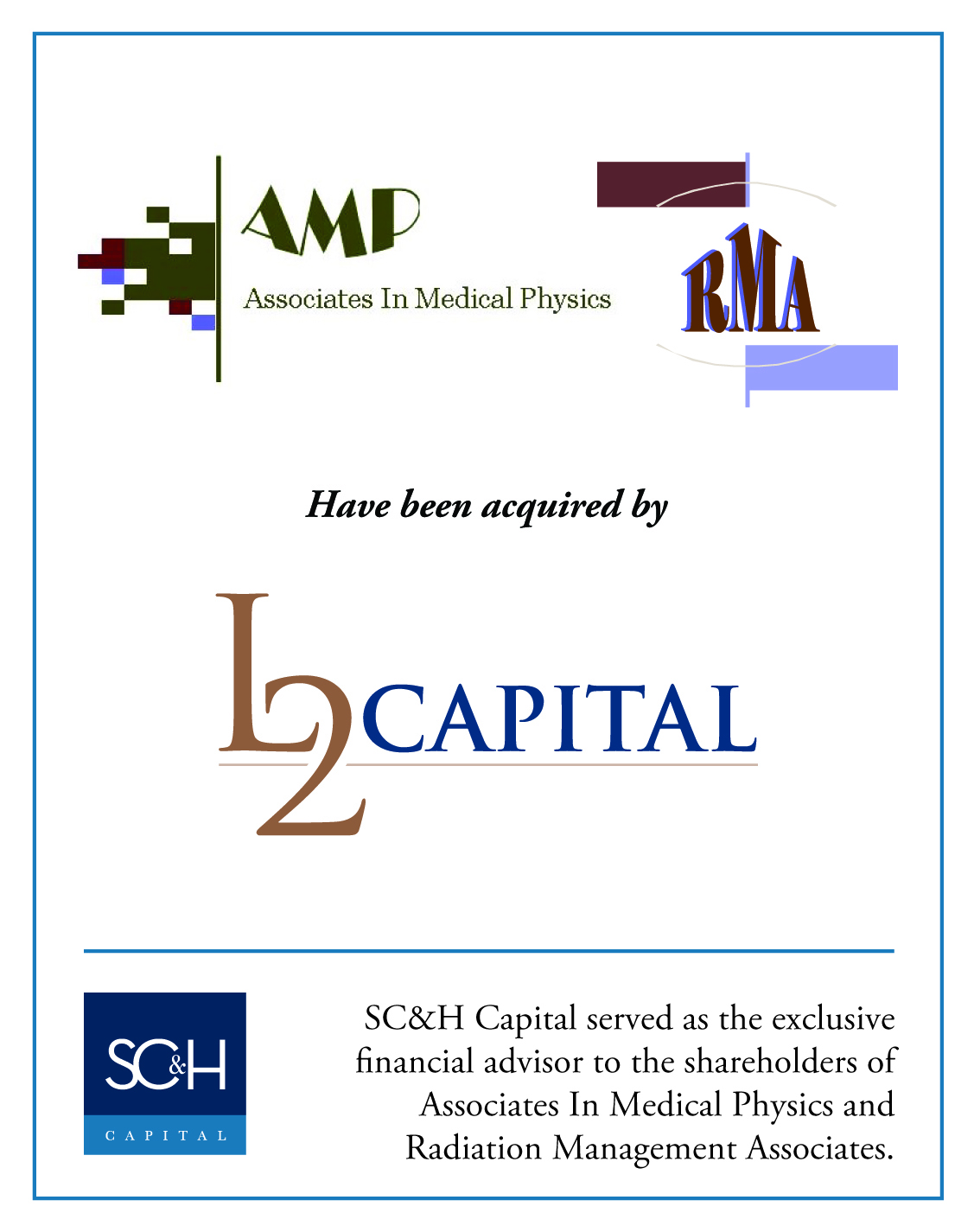 TRANSACTION LEADERS
"

"Greg and his team at SC&H Capital provided us with consistent and useful advice in navigating a complex transaction process. We are pleased with the results of the process and look forward to our partnership with L2 and the continued success of the companies going forward."

Betty Cameron

CEO

Radiation Management Associates
Transaction Highlights
Based in Lanham, Maryland, the combined companies of Associates in Medical Physics (AMP) and Radiation Management Associates (RMA) provide highly technical staffing solutions to major oncology centers, as well as machine diagnostic and related regulatory services to hospitals, independent centers, imaging centers, and private practices. They employ PhD level clinical and diagnostic medical physicists, medical dosimetrists, and other technical staff who support oncologists in designing and executing radiation-based cancer treatment plans.
The two owners of AMP and RMA approached SC&H due to our prior experience in the medical physics industry. The owners were looking for a financial partner that could provide partial liquidity and the resources to accelerate future growth, while also preserving the culture and commitment to quality developed over 25+ years in business.
SC&H worked with the companies to effectively position them in the market and articulate their value proposition while also carefully screening and assessing potential partners to ensure the optimal cultural fit. The process resulted in finding a partner, L2 Capital (Devon, PA) who was committed to helping them provide the highest quality service to their clients and attract the most talented workforce. The transaction represented the second successful engagement in the medical physics industry for SC&H.