SC&H Group and SunTrust Host Spring 2017 Not-For-Profit Summit
April 17, 2017 SC&H Group
SC&H Group and SunTrust have announced the program line-up for their semi-annual Not-For-Profit Summit. The summit, which is held twice a year in Baltimore, Md, and Washington, D.C., partners not-for-profits with the region's leading experts to provide strategies and best practices to manage some of today's biggest challenges.
"We are thrilled with the growing popularity of the summit,"said Mike Young, Director at SC&H Group. "We wanted to create an environment for not-for profits to learn best practices, test innovative thinking, navigate issues, and network. Each year, we listen to the needs of our not-for-profit clients and friends. We respond with an inspiring and educational day with the region's brightest thought leaders."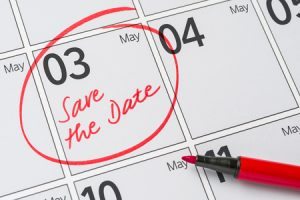 Several key topics that will be covered at the May 3rd event include:
Cybersecurity: Cybersecurity isn't a foreign concept but for many not-for-profits the implications of a breach are ambiguous. A skilled panel including Bobby Turnage, a Partner at Venable, Terry Katz, Vice President at HMS Insurance, and Jeff Bathurst, Director of IT Advisory Services at SC&H Group, will help attendees understand insurance coverage options, components of a meaningful security program, the steps an organization should take if compromised, and the role business advisors should play.
Accounting & Tax Updates: Every year, not-for-profits face tax pronouncements that impact the organization. SC&H Group will help attendees better understand revenue recognition issues related to conditional grants, how to best implement the new financial reporting rules for not-for-profits, and State registration requirements for soliciting contributions.
Media Training: Now, more than ever, it is important to understand the role media can have on growing not-for-profits. Ex-reporter turned PR pro, Bill Atkinson, a Partner at 212 Communications, will teach attendees how to develop strategies for proactive outreach around organization milestones and events, fielding media calls, and crisis communications.
Additional summit sessions will cover:
Economic Update, presented by Fred Walls, Managing Director and Colleen Doremus, Director, SunTrust Foundations & Endowments Specialty Practice
Interest Rate Management, presented by Brandon Artigue, Capital Markets Origination, SunTrust Robinson & Humphrey
Leveraging Treasury Management Solutions to Help with Working Capital Management, presented by Corbin Hankins, First Vice President, Treasury & Payment Solutions, SunTrust & Michael Kelley, First Vice President, Treasury & Payment Solutions, SunTrust
The 2017 Not-For-Profit Spring Summit will take place on May 3, beginning at 9:00 AM, at the Hunt Valley Inn.
REGISTER HERE: http://marketing.schgroup.com/sch-not-for-profit-summit.