Newly Promoted SC&H Capital Director Matt Roberson Talks M&A in 2018
January 19, 2018 SC&H Group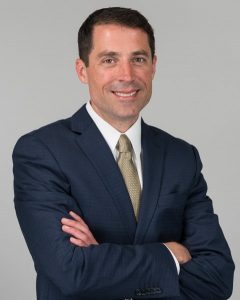 During his many years of working with business owners to orchestrate successful mergers and acquisitions, Matthew Roberson has seen all sorts of economic and M&A cycles.
Usually, there's a mix of good and bad. While the wind is at the back of some industries, it is in the face of others, as certain sectors find themselves out favor with potential buyers for whatever reason.
But for the first time in his career facilitating the sale of businesses, the marketplace seems to be all propulsive tailwind, whisking companies from seemingly every industry to higher valuations.
Right now, with the capital markets strong and the cost of debt low, buyers on the prowl for positive returns are eying opportunities in every field, such as technology, health care, business services, government contractors, and manufacturing.
However, while most buyers today are agnostic about industry, they are absolutely devoted to differentiation, Matt explains. They want companies that offer something unique, something that puts them not just apart from, but ahead of, the competition, regardless of sector.
"They don't want a me-too company. They want a differentiator, a true leader in their industry in some unique respect," says Matt, who recently earned the promotion to Director within SC&H Capital after more than 15 years of M&A transaction and investment banking experience.
Matt cites that in all of SC&H Capital's completed sell side transactions in 2017, each client had a unique aspect of their business that his team was able to emphasize when building the M&A strategy for the client.
Matt and his colleagues focus almost exclusively on working with private middle-market firms seeking to sell or raise capital. His team works tirelessly to stay connected with strategic and private equity buyers both here in the United States and abroad. This connectivity gives Matt and his team valuable insight into current and emerging trends affecting M&A.
Despite being an industry veteran, Matt maintains the enthusiasm of a rookie for his role and his relationships with business owners. It all starts with understanding the person or people behind the company, what their objectives and priorities are, and not just in terms of the potential proceeds.
He wants to understand the culture they cultivated that makes their company successful. Many owners want the "DNA" of the firm to endure. It's their baby, after all.
There are times, Matt says, when the circumstances aren't exactly right for the owner to sell. Occasionally, he says, the recommendation is "not no, just not now."
That might not be good for his business, but it is good for his client's.
"The key to Matt's success is, in my view, his ability to truly connect with business owners and cultivate their trust. Owners quickly come to understand and appreciate that they can share all of what's on their minds with Matt, that it will be received without judgement, and that he will provide deeply informed, unbiased counsel that puts their well-being front and center without fail," said Christopher Helmrath, SC&H Capital's Managing Director.
A winner of M&A Advisor magazine's national award for dealmakers, Matt lives in Catonsville, MD with his wife and three children.