Authored by Tim Good | Senior Manager, Business Performance Management
Looking to simplify your data integration process in Oracle Cloud EPM? Leverage the power of automation with Oracle's newest Pipeline feature. Replacing the Batch function, which required users to run multiple data loads in succession, this feature allows users to orchestrate a series of jobs as a single process. This includes orchestrating multiple Cloud EPM jobs across instances from one location.
And that's just the tip of the iceberg. The Pipeline offers several other powerful benefits and functionalities. We're taking a deep dive into this new feature to explore how it can transform your data integration process.
Leveraging Automation Across Applications and Job Types
Oracle introduced this feature in its 23.06 update as part of the platform's transition from Data Management to Data Integration. The Pipeline provides an automation framework to improve control and visibility for the full extended data integration process, including preprocessing, data loading, and post-processing jobs.
This function applies to the following Oracle solutions:
Financial Consolidation and Close
Enterprise Profitability and Cost Management
Planning
Planning Modules
Tax Reporting
Job types supported in the Pipeline include:
Integrations
Business rules
Business rulesets
Copy files to and from the Object Store
Open Batches (by location, name, and file)
Substitution variables
Read more about this feature's workflow and processes here.
Powerful Benefits of the Pipeline Feature
Create an automation routine. You can use Stages in Pipeline editor to group similar or dependent Jobs from multiple applications together in one unified interface. Administrators can quickly set up an end-to-end automation routine to run on-demand during the close process. *Oracle plans to enable the scheduling of Pipeline routines in the Jobs console by the end of the summer (Safe Harbor applies). We expect they'll eventually be exposed to EPM Automate and REST as well.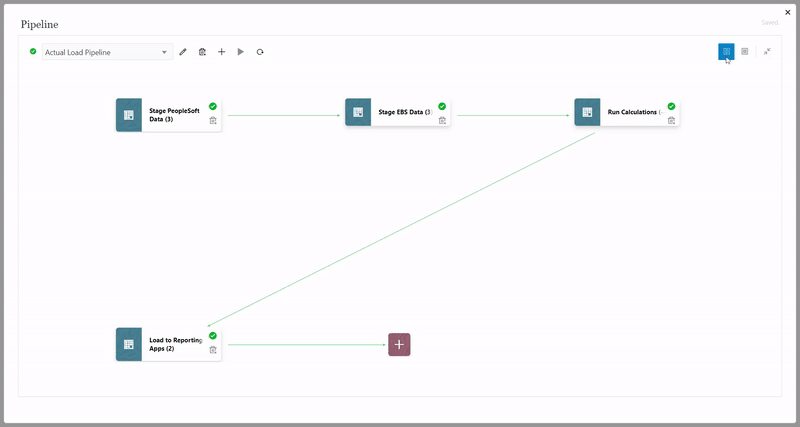 Pass parameters to Jobs in Pipeline. Default parameters such as Start and End Periods are included in every Pipeline, but this new feature now offers customizable parameters that can be passed to eliminate tedious maintenance. For example, you can create a variable of type "Text" to pass substitution variables as the Start or End Period parameters.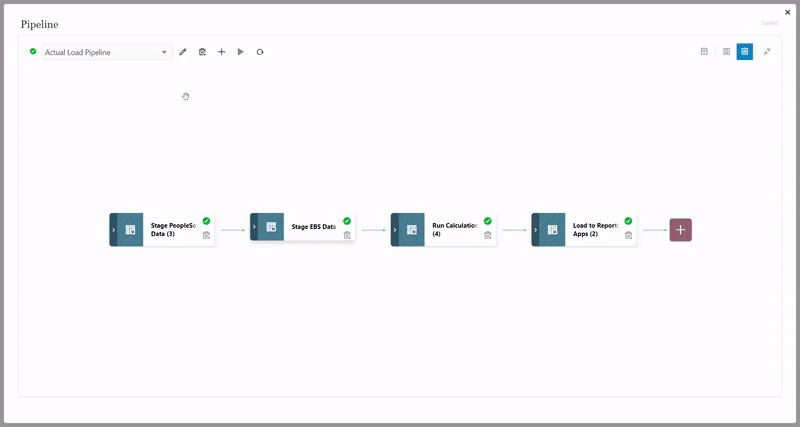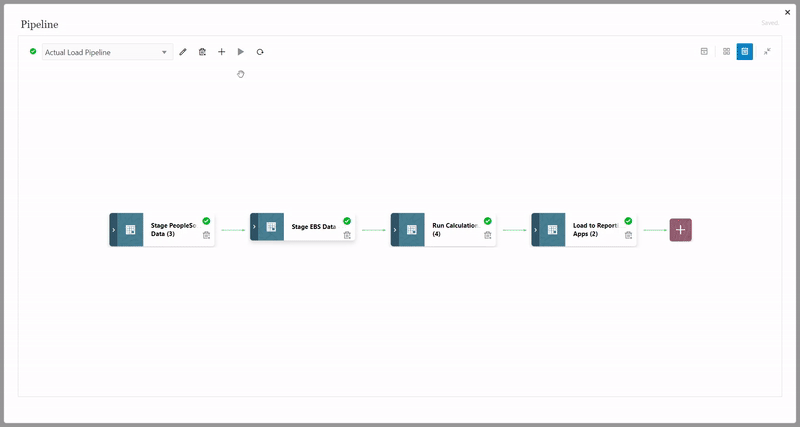 Run multiple tasks in parallel. When Parallel Mode is enabled for Jobs, Pipeline runs them in parallel rather than serially. You can select between 1 and 25 jobs to run in Parallel Mode in each Stage. This enables administrators to reduce the overall duration of automated sequences if certain jobs are not dependent on one another. Pipeline will wait to move on to the next non-parallel Job (or next Stage), however, until all Jobs marked as Parallel are complete.
Send automated status emails for each Pipeline execution. Pipeline routines can be configured to send emails upon success, failure, completion regardless of status, or not at all. You can also choose to attach logs to Pipeline status emails as a .ZIP file. The new "Send To" parameter provides a comma-delimited list of email addresses to receive Pipeline emails.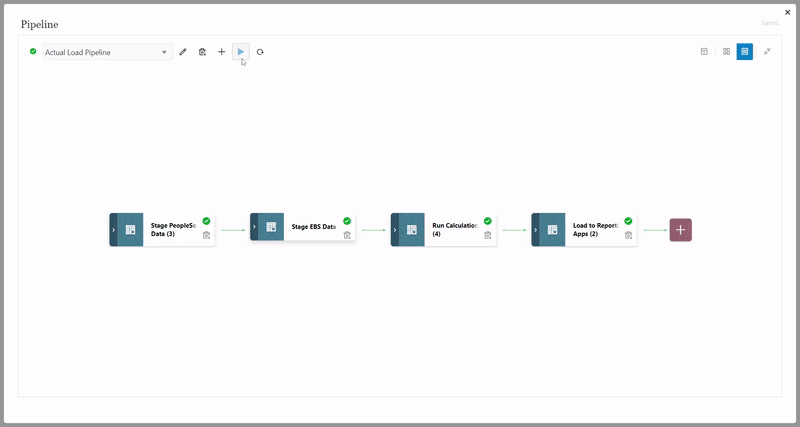 In addition to these beneficial functions, the Pipeline feature offers a better user experience that simplifies automation. It will reduce reliance on IT or administrators with limited technical expertise to manage EPM Automate routines and complex Groovy/REST business rules for automation. In simpler terms, the feature empowers non-technical users to handle automation tasks without requiring IT assistance.
The Pipeline is a game-changer that can boost enterprise-wide productivity, visibility, and efficiency. Interested in using this feature to improve your Oracle EPM processes? Connect with one of our Oracle implementation experts today to maximize the newest platform features and drive powerful business results.