The 2023 SC&H Day of Service was a record-breaking success! On Friday, June 9th, more than 250 SC&H volunteers–the highest participation on record–gave back to their communities at 10 different locations throughout Maryland and Virginia, including: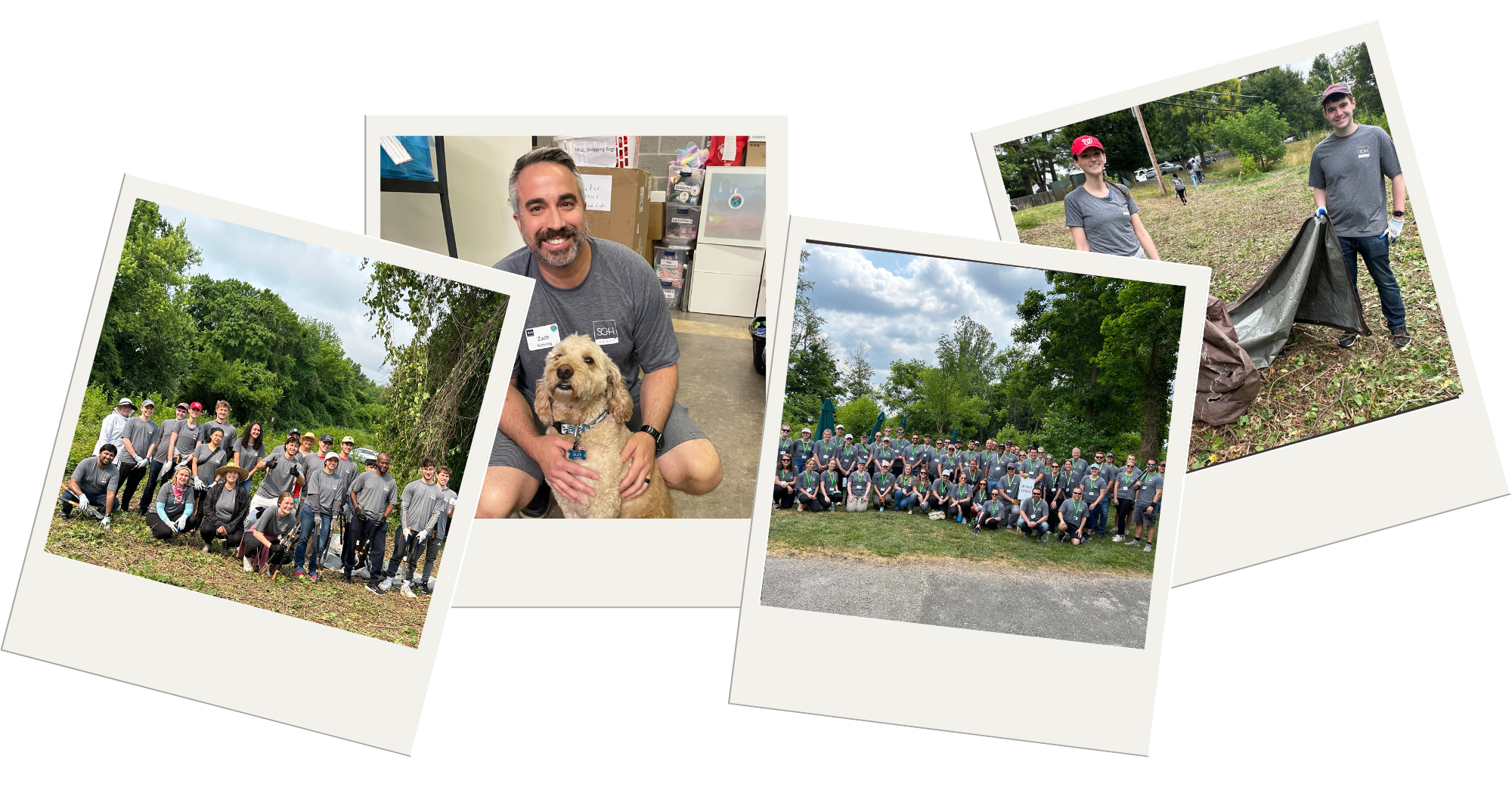 This annual SC&H volunteer event is an opportunity for our team to take their work out of the office and into their local community, from picking up trash and weeding gardens to collecting food and making kids' care packages. We are so thankful to the organizations that welcomed us with open arms—it's truly a privilege to serve our neighbors and uplift our surrounding community.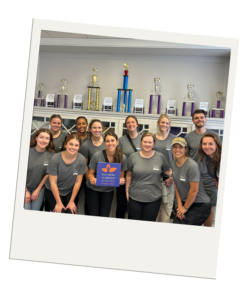 Meghan Jacobs, Staff with the Risk Management group, spent her Day of Service at the Baltimore Leadership School for Young Women. This charter school is dedicated to preparing young women for success in college and life. Alongside her coworkers, Meghan helped clean out lockers, reorganize the school uniforms, and freshen up the hallways for a new school year.
"After joining SC&H a few months ago, I was amazed to hear just how passionate the firm was about giving back to the community," said Jacobs. "The annual Day of Service was a particularly touching experience, as it was incredible to see so many of my coworkers come together to make a difference."  
"As a new hire, volunteering alongside my coworkers made SC&H feel like home. I'm incredibly thankful for this opportunity to give back."  

Meghan Jacobs, Staff, Risk Management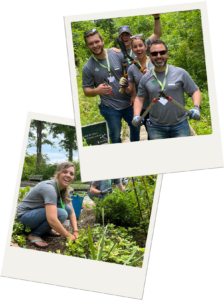 A few miles north, a group of 60 SC&H volunteers helped the team of horticulturists at Ladew Topiary Gardens with various beautification projects across the sprawling property. According to the Ladew staff, the SC&H team completed a full week's worth of work in one day.  
"Volunteering at Ladew was a great experience. I'm very proud of our team's hard work and drive to accomplish as much as possible in a single day." said Jeff Klima, Contract Compliance Audit Director and Community Service Committee Chair. "We're honored to support the wonderful team of horticulturists at Ladew who maintain this spectacular property as a peaceful and tranquil destination in a fast-paced world."  
At SC&H Group, we are driven by our passion for uplifting our communities. Our Day of Service is truly remarkable in its ability to bring everyone in our firm closer together for a good cause—from interns to new hires to tenured colleagues. This event serves as a positive reflection of our deep commitment to making a meaningful difference in the communities we serve.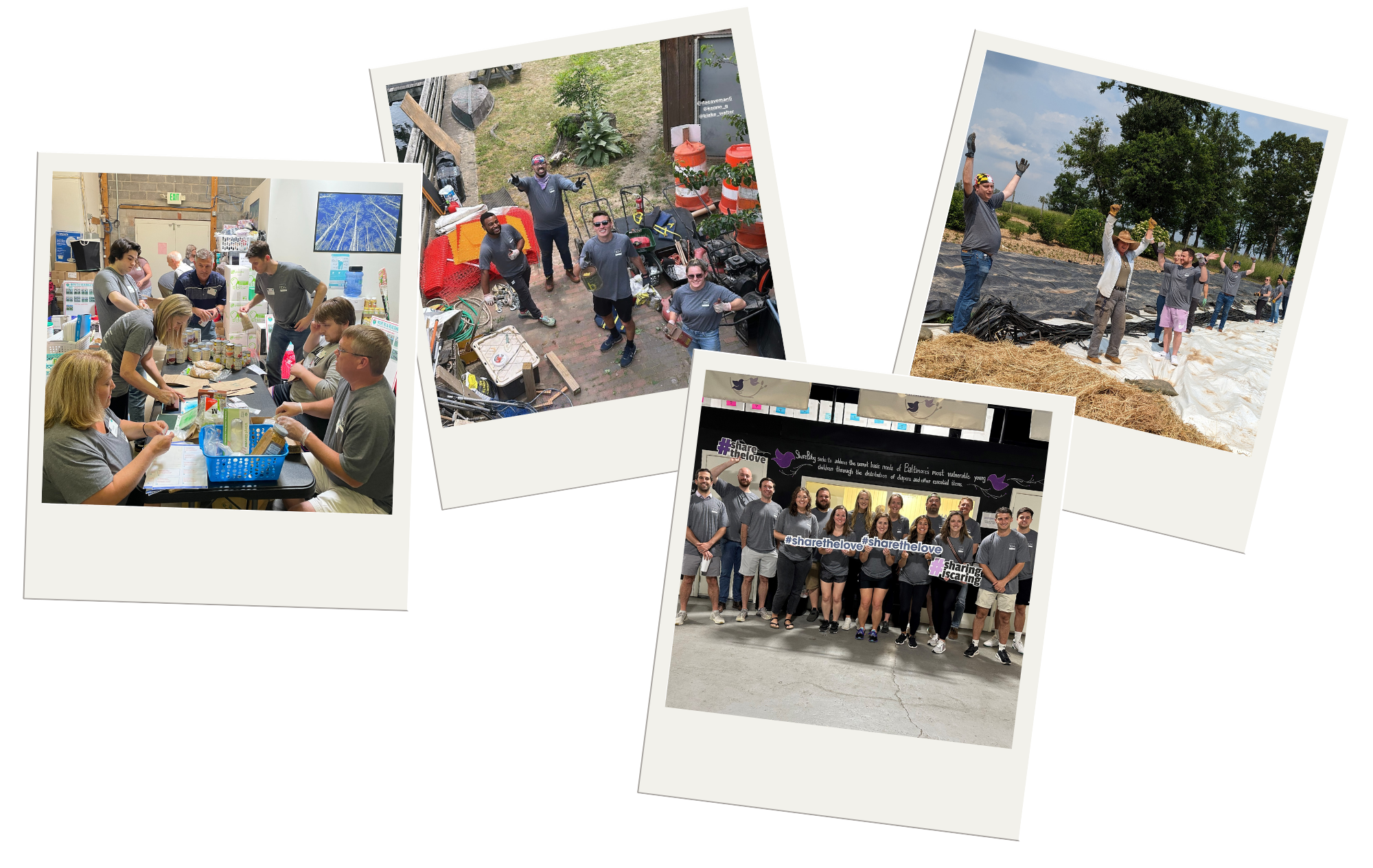 Interested in learning more about our dedication to making a difference?
Check out our 2022 Community Impact Report to see how we infused more than $1 million into our local communities.
See How SC&H Gives Back