Victor Graphics, Inc. has continued operations through a transaction with Bang Printing, Inc.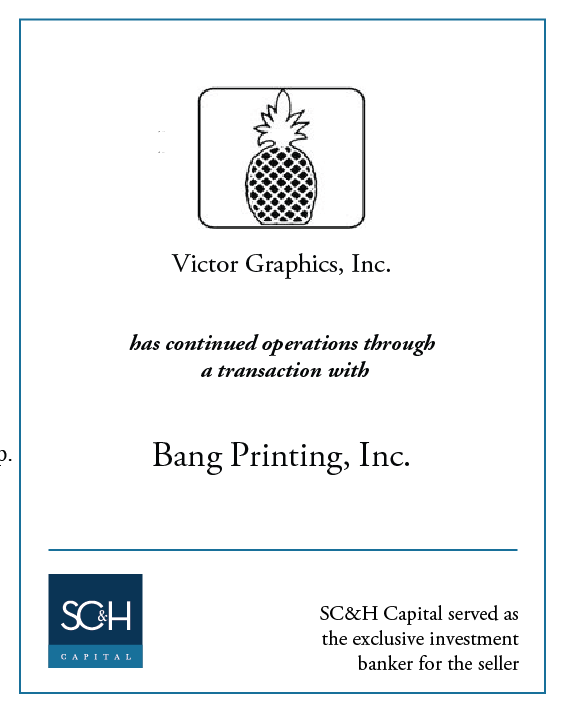 TRANSACTION LEADERS
Victor Graphics, Inc. – This full-service book manufacturer and printer, based in Baltimore, had seen sales shrink considerably as the overall printing market contracted. With significant overhead and no path to increase sales, ownership needed to explore options to either sell the business or take on a partner.
SC&H Capital quickly generated three going concern offers, each presenting different options for ownership. After several rounds of negotiations, an offer was selected that allowed for a scaled-down operation to continue in place, the secured creditor was paid in full, and equity holders received a substantial return from the sale of the real estate. The business continues to operate under new ownership without a single day of interruption for clients or employees.