SC&H Capital Advises Team Cam, LLC in Sale to Reliable Contracting, Inc.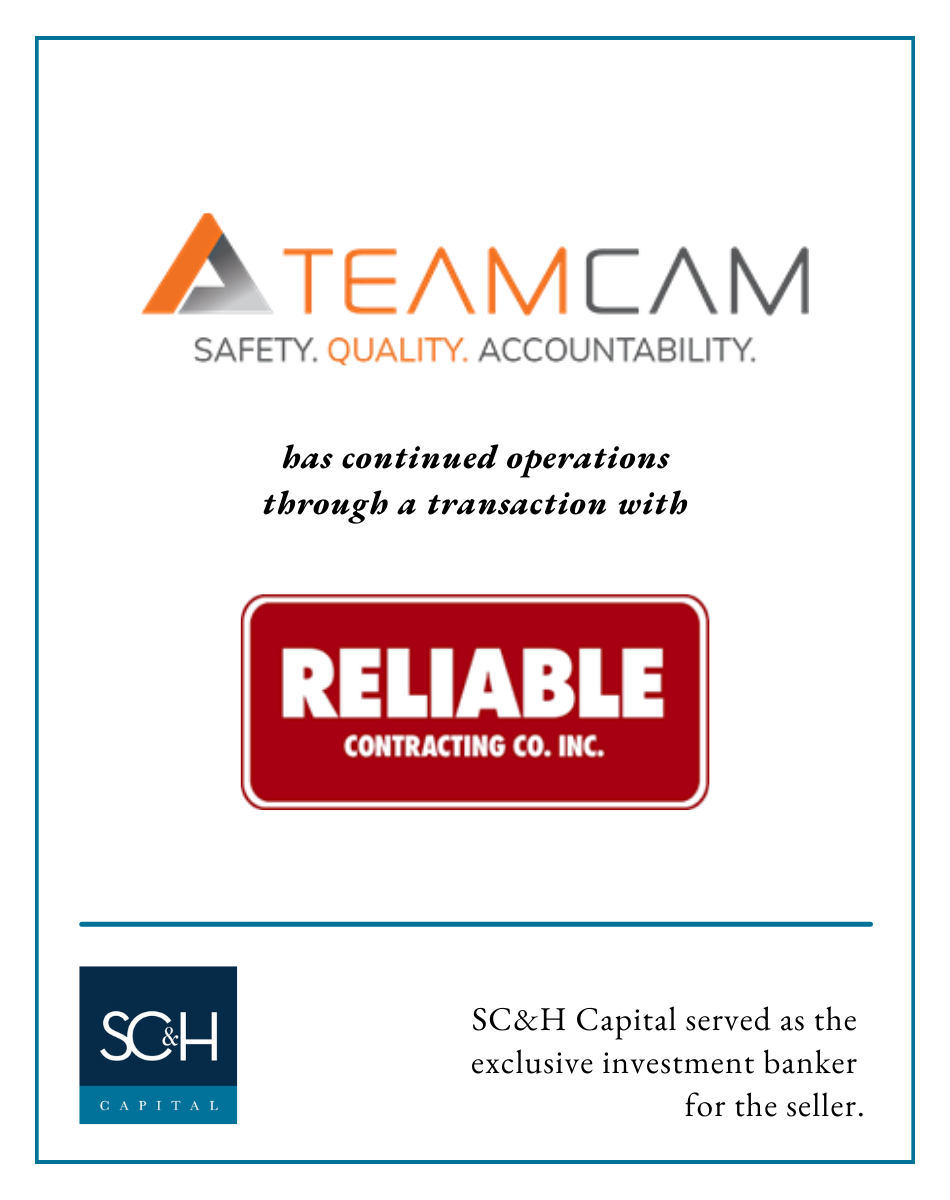 TRANSACTION LEADERS
Team Cam, LLC ("Team Cam" or the "Company") is a commercial paving, concrete, and utilities construction company that offers high-quality services to commercial properties and municipalities in the Mid-Atlantic. Clientele includes local and federal organizations, municipalities, commercial property owners and managers, private owners, REITs, developers, hospitals, and hotels. As the Company grew year-over-year, it invested heavily in equipment and personnel and secured large state and county road construction contracts. The Company entered into an LOI to sell the business and committed resources to assist the buyer with existing jobs they needed to complete. Ultimately, the buyer pulled out of the sale which severely impacted Team Cam's cash flow.
SC&H was engaged to find an investor or buyer for the Company that could provide the bonding capacity and working capital needed to allow Team Cam to continue its growth trajectory. Shortly after our retention, the Company found itself in a dispute with one of its key asphalt suppliers which resulted in a claim being filed with the Company's surety. This led to actions by the surety that were very difficult for the Company to overcome.
Our team conducted a broad marketing process that generated significant market interest with over 40 groups executing NDAs and analyzing the opportunity. Team Cam moved forward with an offer from Reliable Contracting, Inc. that employed the Company's management and a considerable number of the staff, purchased the equipment, and took over the existing bonded contracts. SC&H negotiated extensively with the secured creditors and surety resulting in a deal structure agreeable to all.