SuperFlow/Hicklin, Inc. has continued operations through a transaction with Power Test, Inc.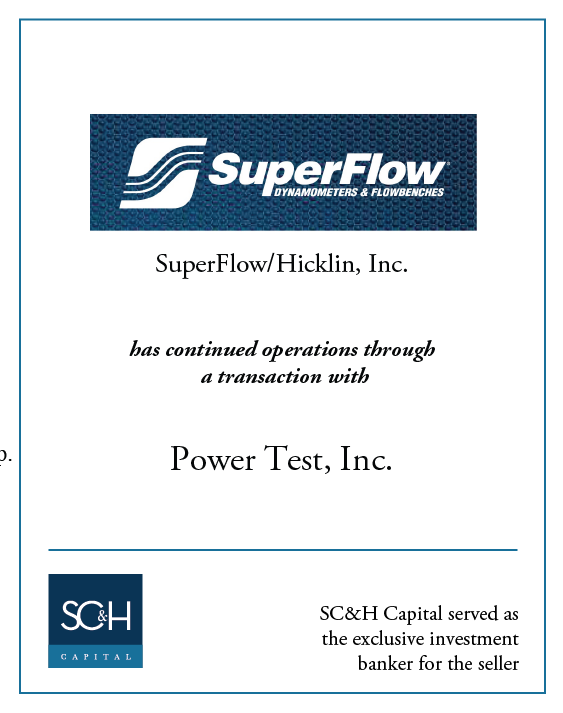 TRANSACTION LEADERS
SuperFlow/Hicklin, Inc – This 45-year-old, Iowa-based company had become the global leader in vehicle testing and remanufacturing equipment. Following several acquisitions within the industry, SuperFlow found themselves in default with one of their secured lenders. SC&H Capital was retained to market the business for sale.
Within weeks, SC&H had more than 50 companies under confidentiality agreements and looking at the opportunity. SC&H negotiated a transaction with one of SuperFlow's competitors which resulted in recovery to creditors that far exceeded liquidation estimates. Employees were retained and the company continues to operate today.