SC&H Capital Advises Phoenix Technology Corporation on its Acquisition by West Physics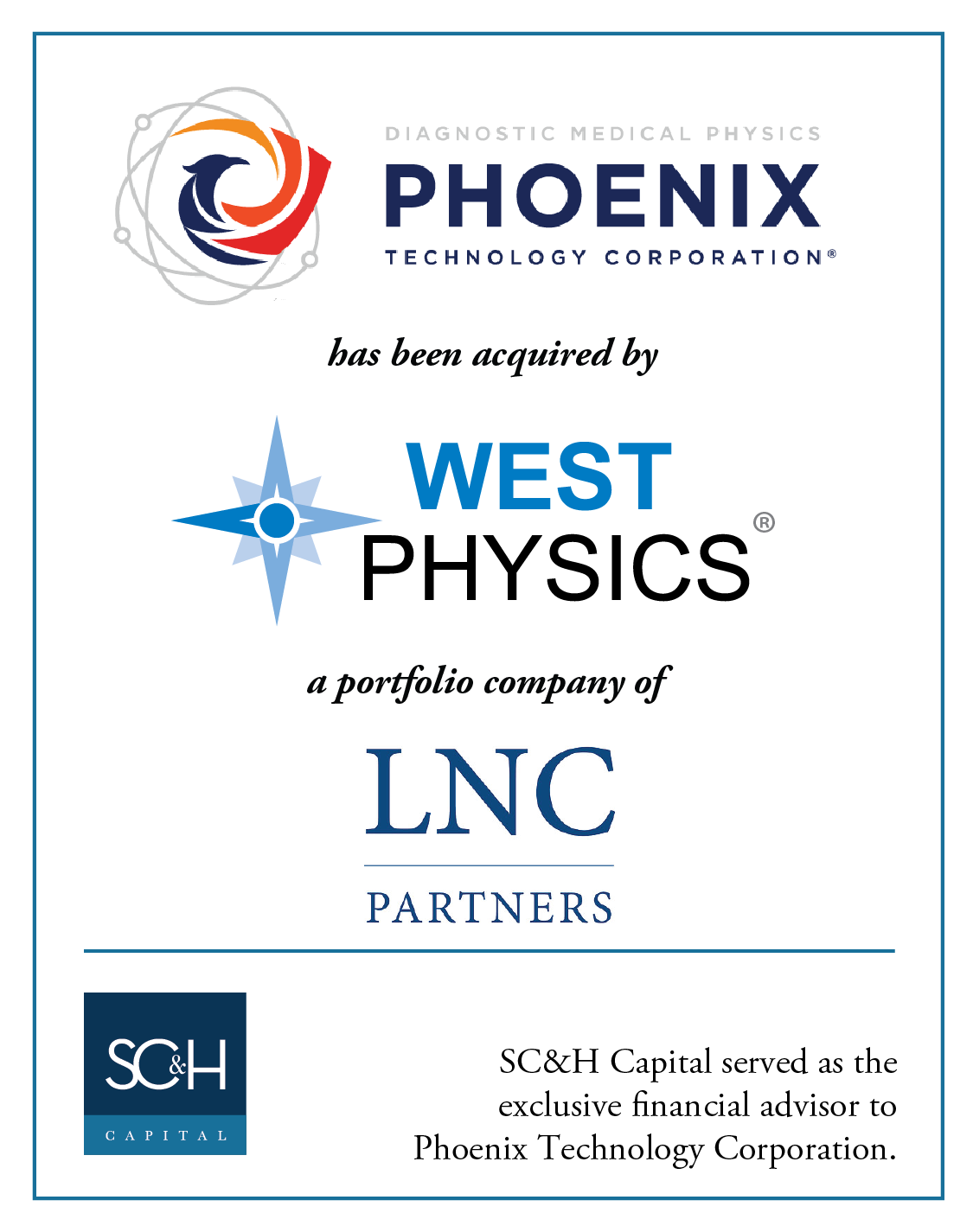 TRANSACTION LEADERS
"

SC&H Capital's M&A experience and industry relationships were invaluable. Their knowledge of the medical physics M&A market helped our shareholders in selecting the best partner, negotiating the transaction, and getting through the diligence process. Greg Hogan and his team led the way, and we could not be more pleased with the outcome."

Gregory Heathcock

President

PTC
Phoenix Technology Corporation (PTC), headquartered in Woodstock, GA, was founded in 1973 and is a proven leader in the Southeast region of the U.S., providing diagnostic medical and health physics services. PTC serves approximately 1,000 client sites, including hospitals, freestanding imaging centers, mobile imaging providers, and physician offices in Georgia, Florida, Tennessee, and Alabama.
After receiving interest from multiple parties, PTC approached SC&H Capital to design and execute a formal M&A process and manage the discussions and negotiations with each prospective acquirer.  In a short period of time, SC&H Capital was able to undertake a study of the business, assess the initial bids, and create a structured process to maintain competitive tension and drive a premium valuation.
Ultimately, West Physics, a leading provider of diagnostic medical and health physics services nationwide, provided expanded capabilities, expertise, and depth, while allowing PTC to maintain its long-standing focus on superior customer service. The combined entities will provide the added sophistication and expertise to accelerate growth and establish them as a market leader in the medical physics services.
This transaction was SC&H Capital's 4th successful engagement in the Medical Physics industry