SC&H Capital Advises in the Sale of Electronic Data Magnetics, Inc. to Paragon Group ID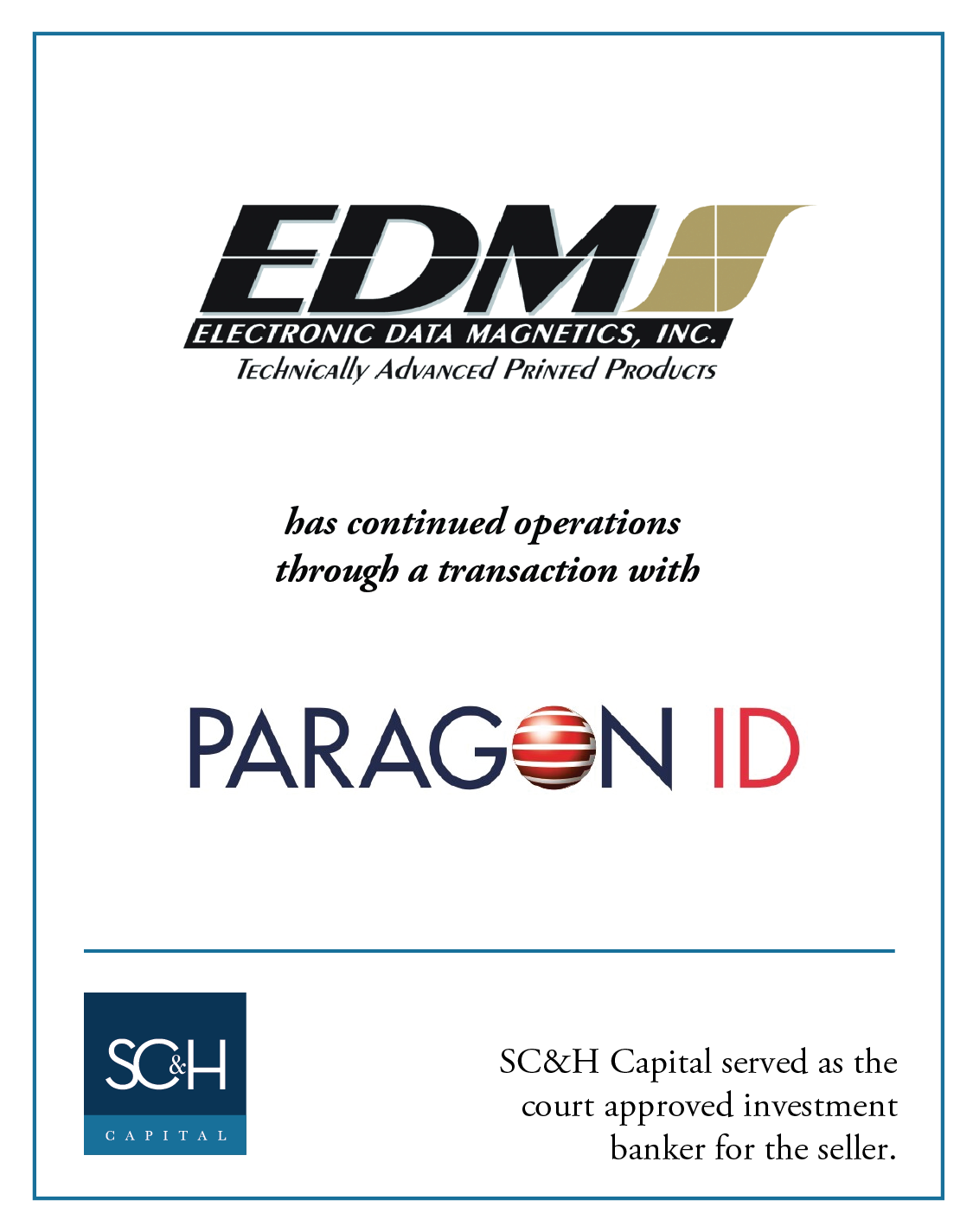 TRANSACTION LEADERS
Electronic Data Magnetics, Inc. ("EDM" or the "Company") – This 38-year-old, North Carolina-based, family-owned company is certified to manufacture and supply technically advanced printed products—magnetically striped and patented radio-frequency identification ("RFID") products—to all significant original equipment manufacturers of card vending equipment in the transit market and other industries. Widespread shutdowns and stay-in-place orders induced by Covid-19 contributed to a significant loss of ridership for EDM's customers.
SC&H Capital's Special Situation team was retained as the exclusive court-approved investment banker to seek a buyer for the Company. The team generated significant interest and negotiated a transaction with Paris, France-based Paragon Group ID, S.A. ("Paragon"), one of the world's leading manufacturers of RFID products.
Paragon also purchased the related facilities from EDM's affiliate, Hallman Properties.  As a result, the business will continue to operate on its existing 150,000 square-foot campus and employ most of the management team and employees.