Rochester Shoe Tree Company has continued operations through a transaction with Moneysworth & Best U.S.A.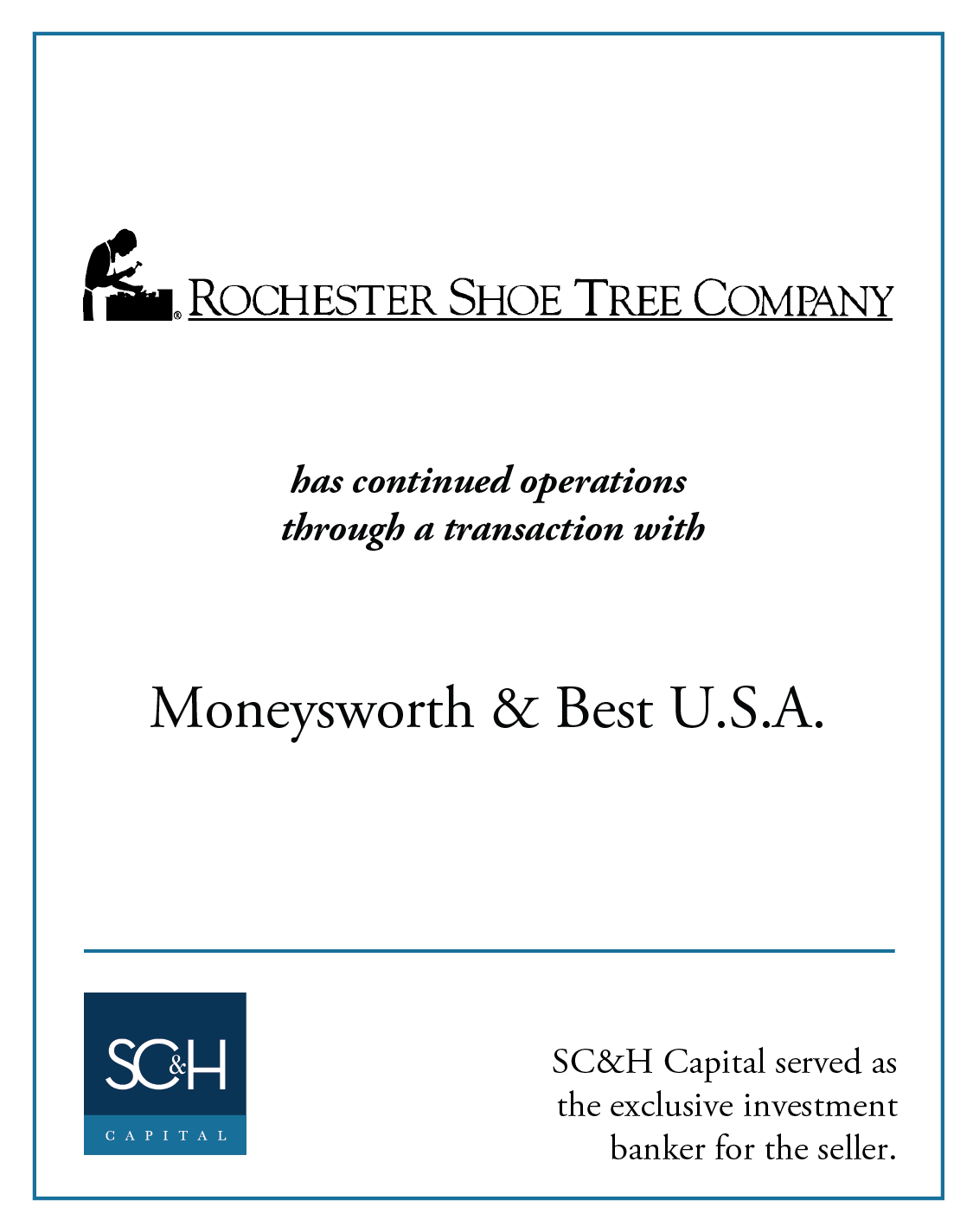 TRANSACTION LEADERS
Rochester Shoe Tree Company – This 97-year-old cedar shoe tree and shoe care product manufacturer in New Hampshire suffered two catastrophic equipment failures within 12 months: replacing its fire retention pool and a boiler explosion. The time, expense and loss of revenue associated with resolving these issues became insurmountable, and despite maxing out the working capital line every week, the company was not able to secure the necessary raw materials to meet production demands.
SC&H Capital was retained and negotiated an agreement with the company's lenders to continue to finance operations while conducting a comprehensive marketing process. A wide range of potential buyers conducted due diligence and multiple groups submitted offers for consideration. An offer was ultimately negotiated with one of the company's suppliers and SC&H obtained the consent of the company's secured creditors, preserving over 30 jobs and allowing operations to continue.