Jeff's Gourmet Pies has continued operations through a transaction with Fairfield Gourmet Food Corp.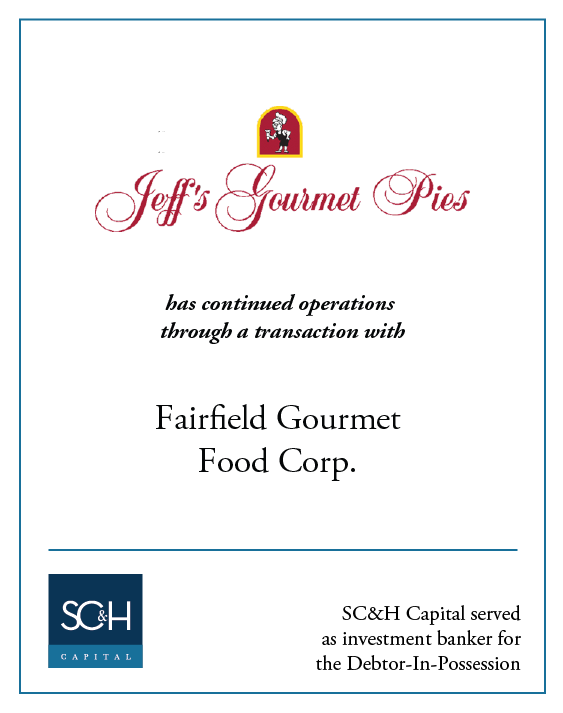 TRANSACTION LEADERS
Jeff's Gourmet Pies, Inc. – Despite a very strong customer base of chain restaurants and foodservice companies throughout the US and Canada, this Florida-based company had experienced a drop in profits and, without significant capital to upgrade and automate the plant, the company's future was in doubt. The threat of litigation from the former owner prevented the current majority shareholder from making that investment and the company was put into a chapter 11 bankruptcy to cleanse the assets. 
Within 3 weeks of being retained, SC&H Capital generated a stalking horse offer that gave customers the confidence to continue placing orders. With the assurance of continued operations, SC&H was able to attract additional bidders to participate in a going concern auction. After several rounds of competitive bidding, an entirety offer was selected that provided substantial recovery for the secured creditor and allowed the company to continue operations under new ownership.