Asheboro Elastics Corp has completed a refinance of its senior secured debt with Lighthouse Financial Corp.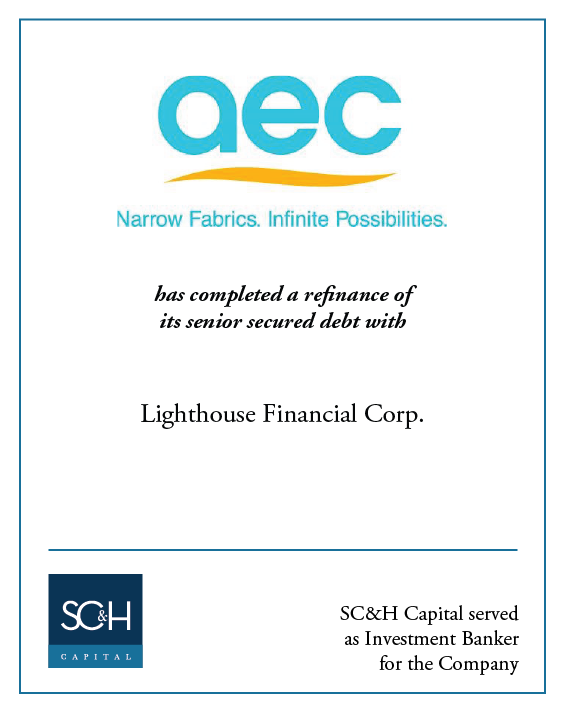 TRANSACTION LEADERS
Asheboro Elastics Corp. – This privately-held, family-owned producer of knitted and woven narrow fabrics for the apparel and bedding industries was in need of a new lending relationship due to significant losses incurred. AEC had completed two acquisitions funded with debt and spent substantial time and money to turn these businesses around. Unfortunately, this coincided with the loss of some key business and combined with the high debt service, cash flow was virtually non-existent. As a result, the existing lender was not willing to continue the relationship.
SC&H Capital was retained to identify and solicit proposals from new lenders as well as determine if a sale of the company was viable. After an exhaustive process and multiple proposals, AEC, with support from its existing lender, executed a term sheet to refinance the senior debt. Closing occurred quickly and the new credit facility is being used to support ongoing working capital needs in the US and Central America.