SC&H Capital Advises Applied Landscape Technologies in Strategic Investment from Tencate Grass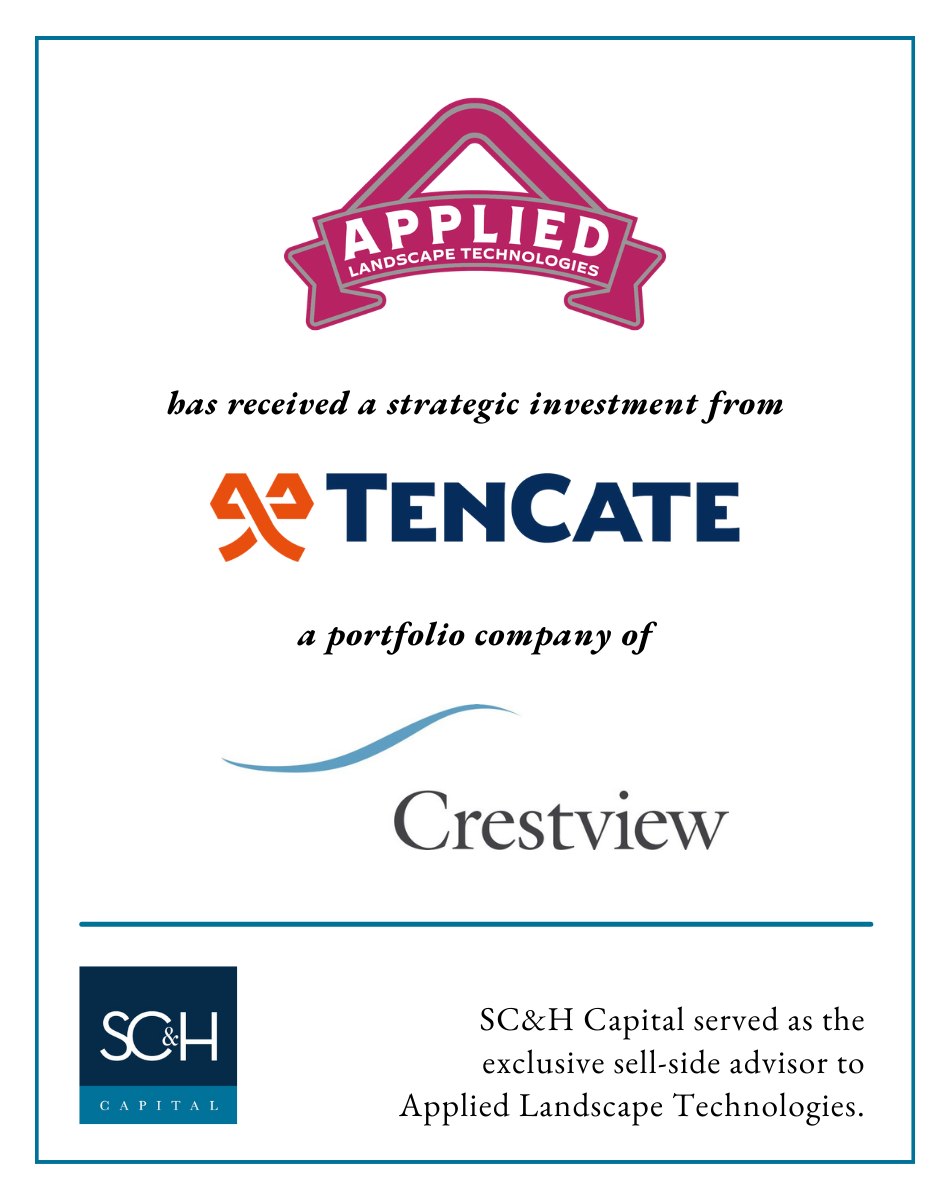 TRANSACTION LEADERS
"

This partnership represents a huge step forward in the evolution and continued growth of Applied as a premier builder and installer of synthetic turf athletic fields. Thanks go to the team at SC&H Capital which was exceptional in supporting Applied throughout this transaction and ensuring a successful outcome.

Paul Martino

President and CEO

Applied
Paul Martino, President and CEO of Applied, has led the company to great success since its establishment in 1991. As the largest builder of synthetic turf athletic fields in New Jersey, Applied provides premiere turn-key general contracting services for the private and public sectors in the Tri-state area of New Jersey, New York, and Pennsylvania.
As the athletic turf field industry continues to grow, Paul recognized the need to address the long-term strategic positioning of Applied in the market. To gain insights into the M&A market and explore options for the company's future, Paul sought advice from SC&H Capital at the recommendation of a friend and former client of SC&H. SC&H Capital provided valuable guidance to Paul, enabling him to effectively position Applied and proactively maximize its value prior to discussions with potential partners.
With SC&H's guidance, Applied embarked on a successful transaction with Tencate, one of the world's leading manufacturers of synthetic field turf. This partnership creates a clear path for the continued growth of Applied and its dedicated employees.