Amcast Automotive of Indiana has sold its assets to BidItUp Auctions Worldwide and Hanning and Bean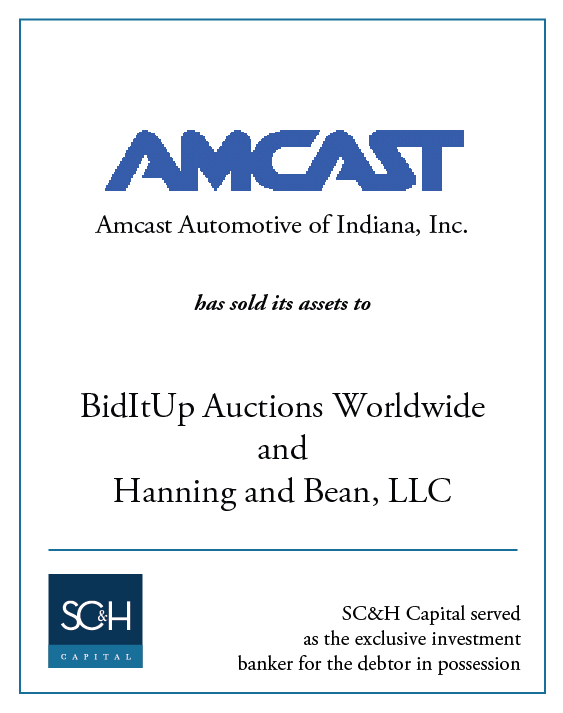 TRANSACTION LEADERS
Amcast Automotive – Due to the loss of its GM business, this cast aluminum wheel maker filed chapter 11 and planned for the shutdown of its two plants in Indiana with combined sales of $120 million annually. SC&H Capital was retained to run a formal bid process.
SC&H quickly generated eleven offers, and as a result of the competitive environment created, was able to double the initial bid on machinery and equipment. The highest of three real estate bids, combined with the machinery bid, exceeded any going concern offers.
The bankruptcy court approved sales to BidItUp and Hanning and Bean, both of which closed shortly thereafter. While a shutdown had been predetermined, SC&H was able to generate multiple bids and leverage them to maximize value for all stakeholders.