Accubuilt has continued operations through a transaction with SPV Coach Company, Inc.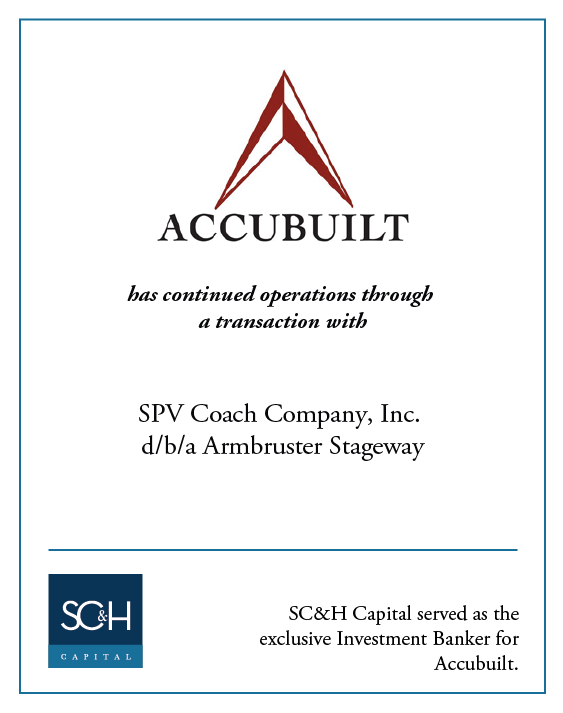 TRANSACTION LEADERS
This industry-leading manufacturer of funeral vehicles controlled roughly 40% of the market share but had seen profitability drop as a result of some vehicle model changes and macroeconomic factors. The secured lender had inserted a restructuring officer and repeatedly extended credit with the hope of completing a turnaround. Once positive EBITDA was achieved as a result of these efforts, the decision to sell was made.
SC&H Capital was retained to market the business and find potential buyers for the company. Despite the niche market, dozens of groups expressed interest and multiple offers were submitted.
After several rounds of negotiations to improve the terms, SC&H, in consultation with Accubuilt and the secured lender, deemed the highest and best offer to be from Armbruster. Closing was scheduled to coincide with a large industry trade show so both parties could announce the transaction together. The offer enabled the company to retain operations in place and provide continued employment for over 90 people.
SC&H Capital was awarded the 2018 Special Situation M&A Deal of the Year for the Accubuilt transaction by Global M&A Network.