How to Add Sub-Segments in Oracle's Account Reconciliation Application
May 21, 2020 SC&H Group
Sub-segments are a relatively new functionality within Oracle's Account Reconciliation (formerly known as ARCS). Previously, applications could be set up with segments, which would then be a required field for each profile in the system. However, sub-segments are not required fields, but instead are optional for any profile using a group detail-enabled format. This is especially beneficial when additional detail aids in the completion of a reconciliation but is not a field you would want required for all reconciliations.
How to Add Segments during Setup of a New Application
It is easiest to add sub-segments during the initial setup of a new application. When creating the segments used for the application, you can simply add a new segment, check the checkbox for "Sub-Segment" and select the desired Target Dimension.
Once you've created the sub-segment, you will need to create a format (or use an existing format) and check the checkbox for "Group Reconciliation". This will allow any reconciliations using this format to display an additional "Group Detail" tab, where details loaded to a sub-segment may be viewed.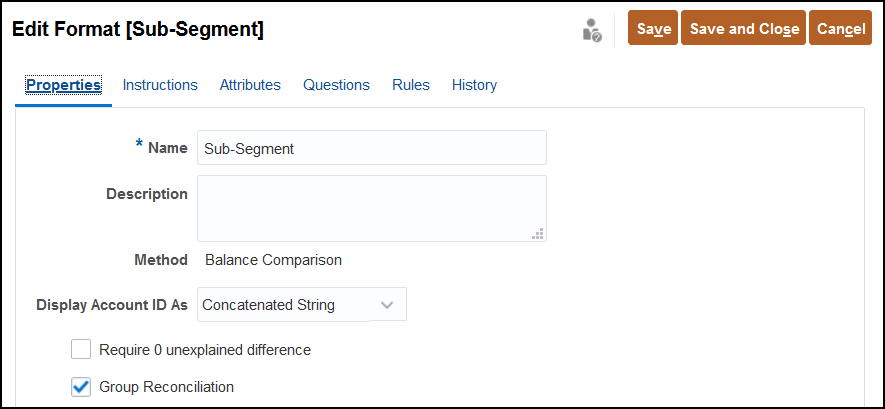 Finally, you will need to make a few Data Management updates. Each sub-segment shows as a "dimension" within Data Management, which means you will need to make updates to both the import format and mappings to include the desired sub-segments.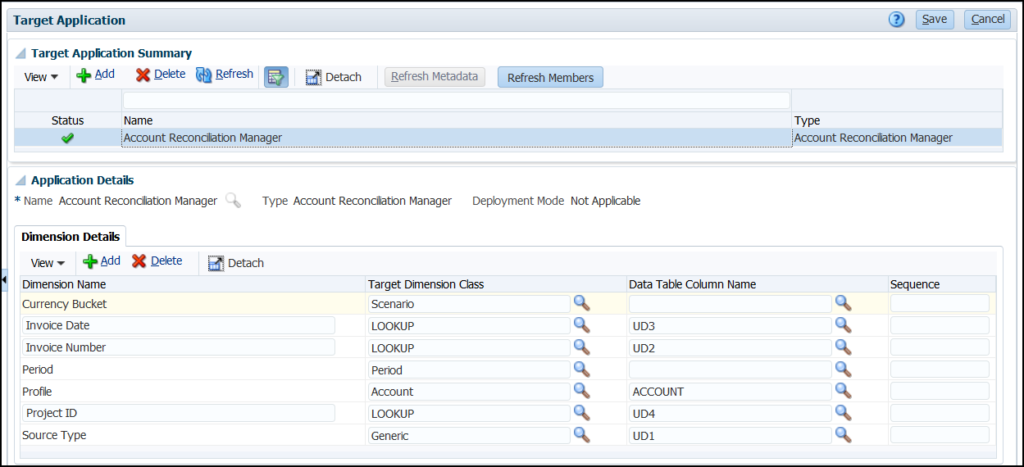 How to Add Sub-Segments to an Existing Application
If you would like to add sub-segments in an already-existing application, the process is very similar to above.  However, there are a few steps that must be completed before sub-segments can be added to an already-existing app. As always, when making any major changes in the application, you should take a manual backup. Then, to prevent any unwanted changes, you should lock all open/closed periods. The final safety measure is to take an export of all existing profiles in the application.
Once we have established our safety net, all profiles can be deleted. In addition, if you have any remaining open periods, you will need to delete any existing reconciliations in that period. Now that we have a clean slate, sub-segments can be added following the steps outlined in the section above.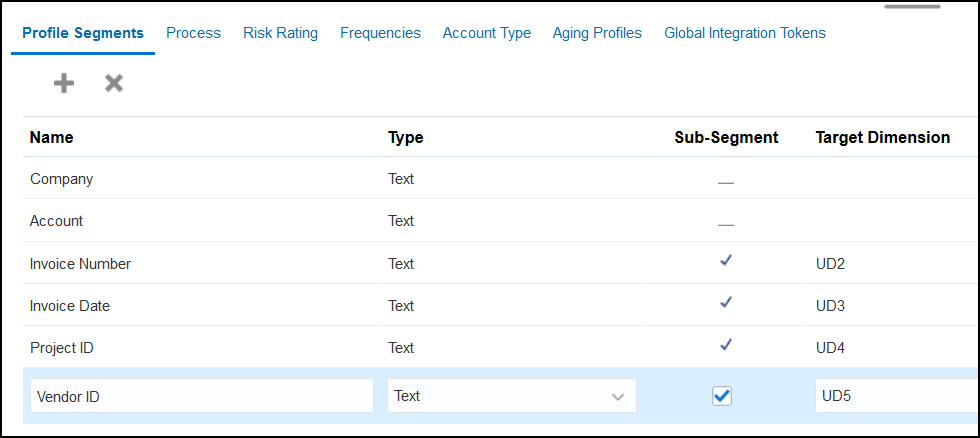 After the sub-segment has been added, you will need to import your profiles and reopen any desired periods. As mentioned above, you will also need to either create a new format or designate an existing format as "Group Reconciliation" enabled. Finally, you will need to make a few data management updates. New sub-segments are not automatically added to the target application so you will need to add a new dimension and select the UD field you identified for the sub-segment. Then, you can update the import format and any mappings to include the new sub-segment.
How to Add Sub-Segments to Application with Existing Sub-Segments
Unfortunately, there is no easy way to add additional sub-segments to an application that already has sub-segments enabled. At this time, the only way to add additional sub-segments is to completely rebuild the application.
Viewing Sub-Segment Data
When loading data with sub-segments enabled, you will want to ensure the checkbox for "Allow blank segment values" on the import data screen is checked. This will prevent data load errors caused by a blank value in a sub-segment. Once data is loaded, you can navigate to the "Group Detail" tab on a reconciliation to view the sub-segment detail. You may need to select the proper columns to see the desired detail.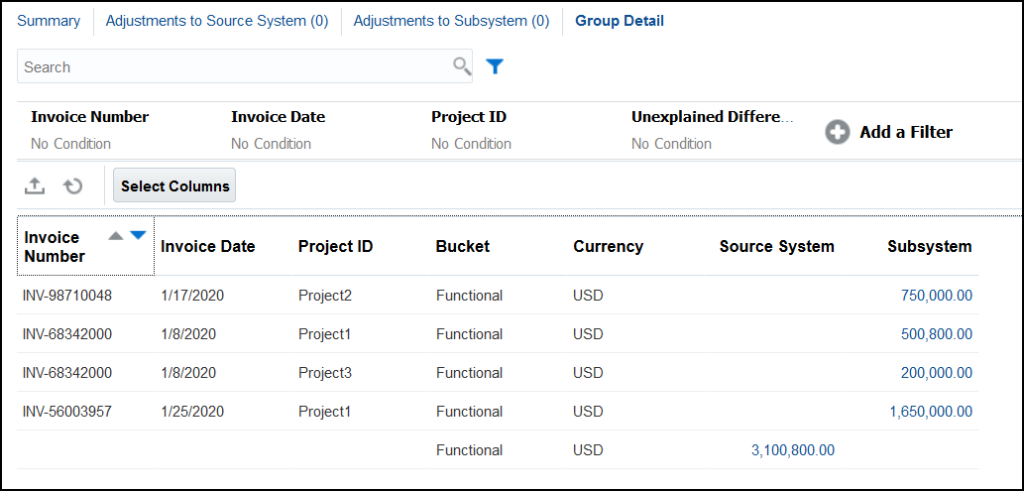 Users will have the ability to enter reconciling items based on sub-segments but are not required to include that level of detail. Additionally, when creating new profiles, you will have the option to fill in sub-segment values, but are not required to do so.