Vessel Systems, Inc. has continued operations through a transaction with Arts-Way Manufacturing Company, Inc.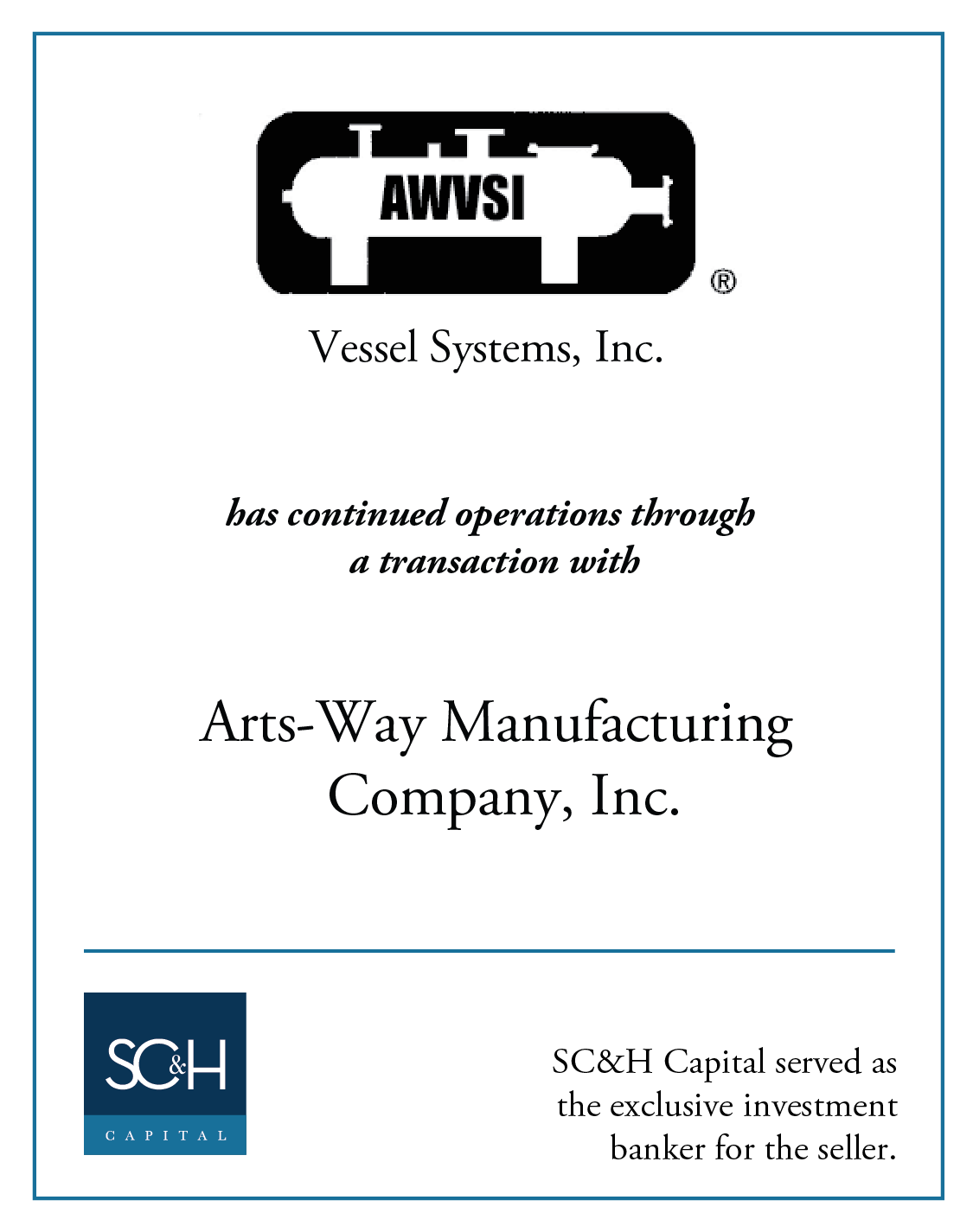 TRANSACTION LEADERS
Vessel Systems, Inc. – A leader in the design and fabrication of a broad range of large pressure vessels, including high pressure vessels requiring special materials. The company's profits had deteriorated greatly due to poor management, high steel prices, and increased debt service.  With the bank threatening to foreclose, SC&H Capital was retained by the owners and given 60 days by the bank to resolve the situation.  
Following an exhaustive marketing campaign, SC&H obtained multiple going concern offers for the business.  SC&H negotiated with all prospective buyers to improve their offers and Arts-Way Manufacturing was finally selected as the high bidder. The new owners rehired most of the employees and operations continue today.