Unitec Acquired by DRB Systems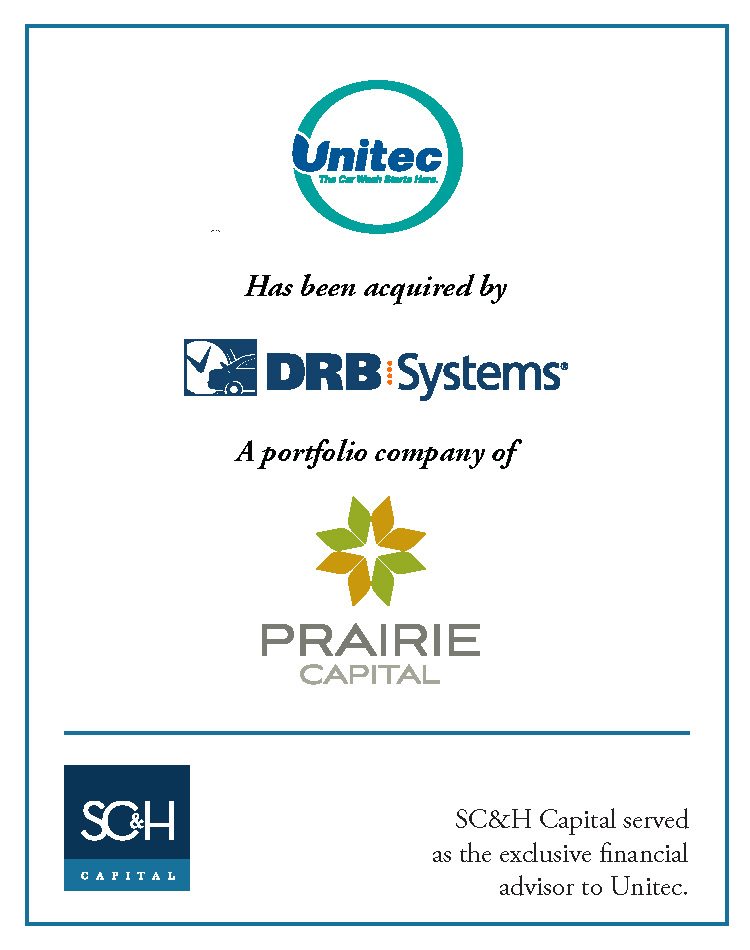 TRANSACTION LEADERS
"

"The SC&H team provided us with constant guidance throughout the entire transaction process that resulted in a successful outcome for our shareholders, customers, and employees. We are very appreciative for the expert advice provided by Greg Hogan during what was a complex transaction process."

Pam Piro

Chief Executive Officer

Unitec
Transaction Highlights
Headquartered outside Baltimore, Maryland, Unitec is the market leading manufacturer of point of sale payment kiosks for the car wash industry. The company has a full line of payment kiosks and multi-site management software products for all segments of the car wash market.
Unitec received an unsolicited inbound proposal from a large client and was unsure how to evaluate or respond to the offer. The shareholders engaged SC&H to manage the communication with the buyer to evaluate their level of interest and sophistication of M&A capability. SC&H facilitated the initial exchange of information, negotiation of an LOI, and the entire due diligence process between the buyer and the seller.
The transaction created the largest provider of point of sale software and hardware products for the cash wash industry, with the combined companies serving more than 14,000 car washes nationwide. Previously a Unitec customer, DRB Systems, a portfolio company of private equity firm Prairie Capital, gained access Unitec's production capabilities and extensive distribution network. Unitec also stands to benefit from key operational synergies, including leveraging combined market experience, customer insight, and technological resources to penetrate every segment of the car wash industry.