Quick Service Foods of Tampa, Inc. has continued operations through transactions with Multiple Buyers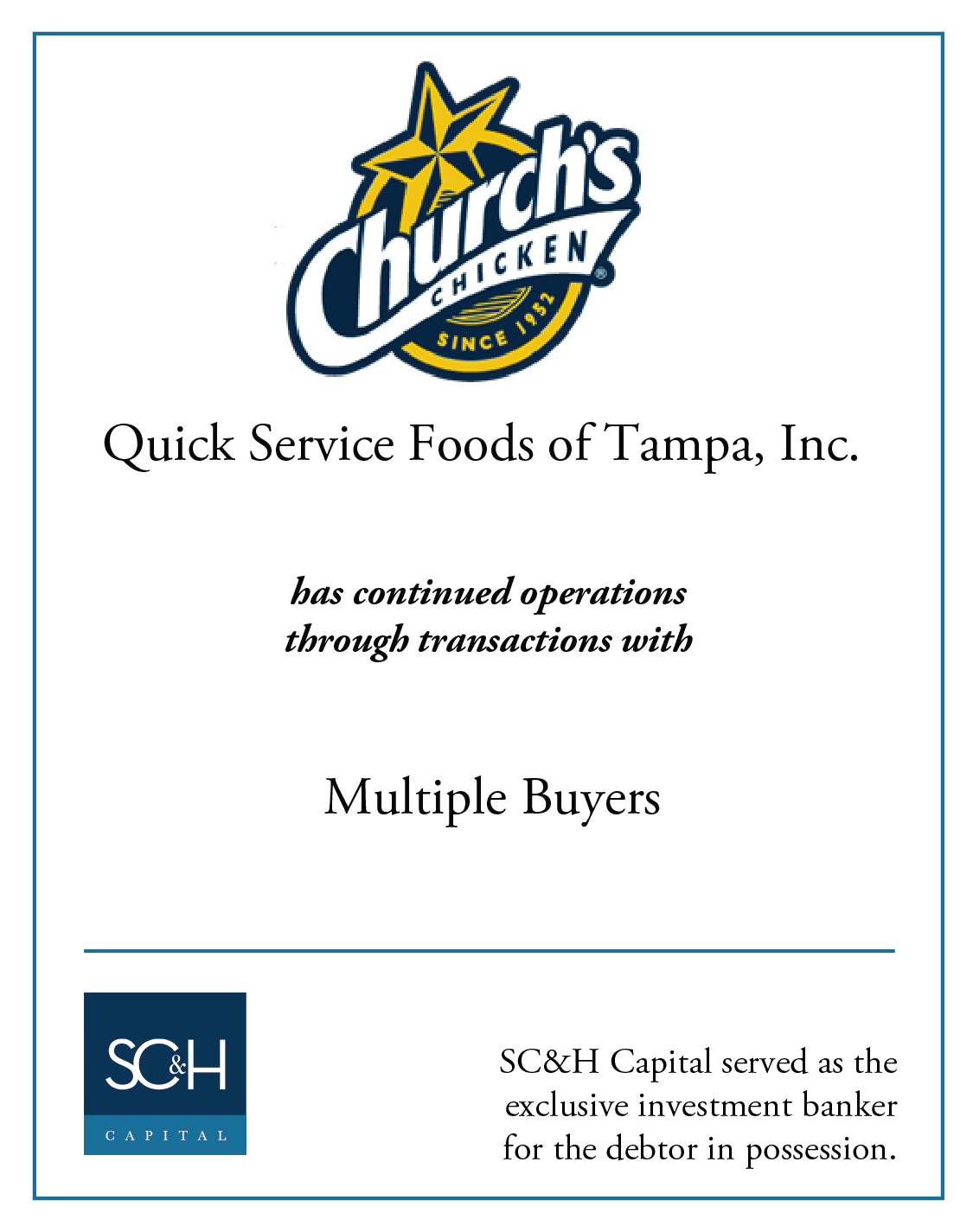 TRANSACTION LEADERS
Quick Service Foods of Tampa, Inc. (QSF) – QSF operated fifteen Church's Chicken franchises in Tampa and Orlando.  After QSF was unable to refinance its secured loans, and with no available credit left, the company could not advertise effectively and was close to losing its franchise rights. The individual businesses were deteriorating rapidly, and QSF was forced to file chapter 11.  The lender wanted to take possession of the real property and did not believe a going concern sale could be achieved in a timely fashion, particularly since the financial markets had just collapsed and financing was hard to come by. The owner had significant personal guarantee exposure and wanted to maintain some control over a sale process.
SC&H Capital was able to convince the lender and franchisor to cooperate in a time-defined sale process while the company continued to operate. SC&H ran a broad national marketing program and a "multi-par" auction that allowed for people to bid on individual stores as well as all possible groupings, all in a highly competitive process.
The auction was very successful, achieving values that exceeded all expectations. The court approved a buyer and a backup buyer for every store, and all stores were sold as operating businesses.