Prime Choice Foods, Inc. has continued operations through a transaction with Pure Foods Inc.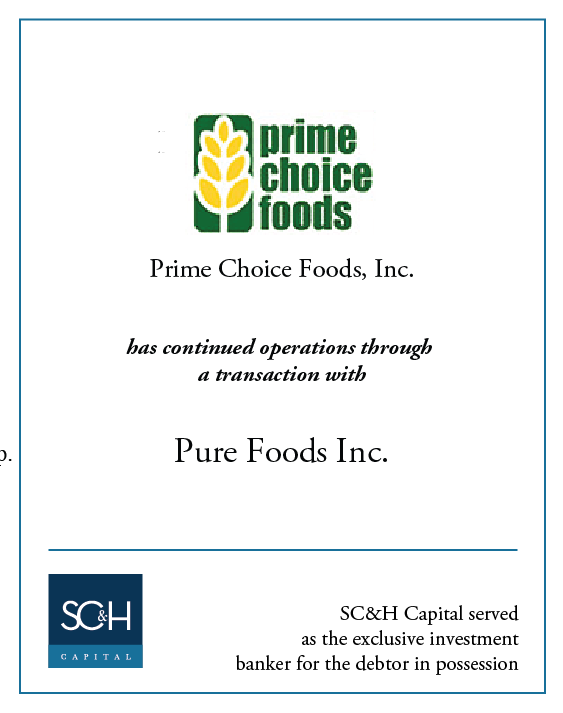 TRANSACTION LEADERS
Prime Choice Foods, Inc. – This family-owned, Virginia manufacturer of snack food items, specifically corn and specialty tortilla chips, had lost several key customers over a short period. The company was forced to shut down one facility and was having difficulty supporting the overhead and debt of the remaining two. The company was operating in chapter 11 for four months when SC&H Capital was retained. As a result of our retention, the secured creditor agreed to extend the use of cash collateral while SC&H searched for a buyer.
After an exhaustive marketing process that identified multiple going concern bidders, an auction was conducted among 10 groups. After 34 rounds of bidding, the highest and best offer was selected and closing occurred 30 days later. Operations continued without a single day of interruption for customers or employees.