Prima Die Casting, Inc. has continued operations through a transaction with STTS, Inc.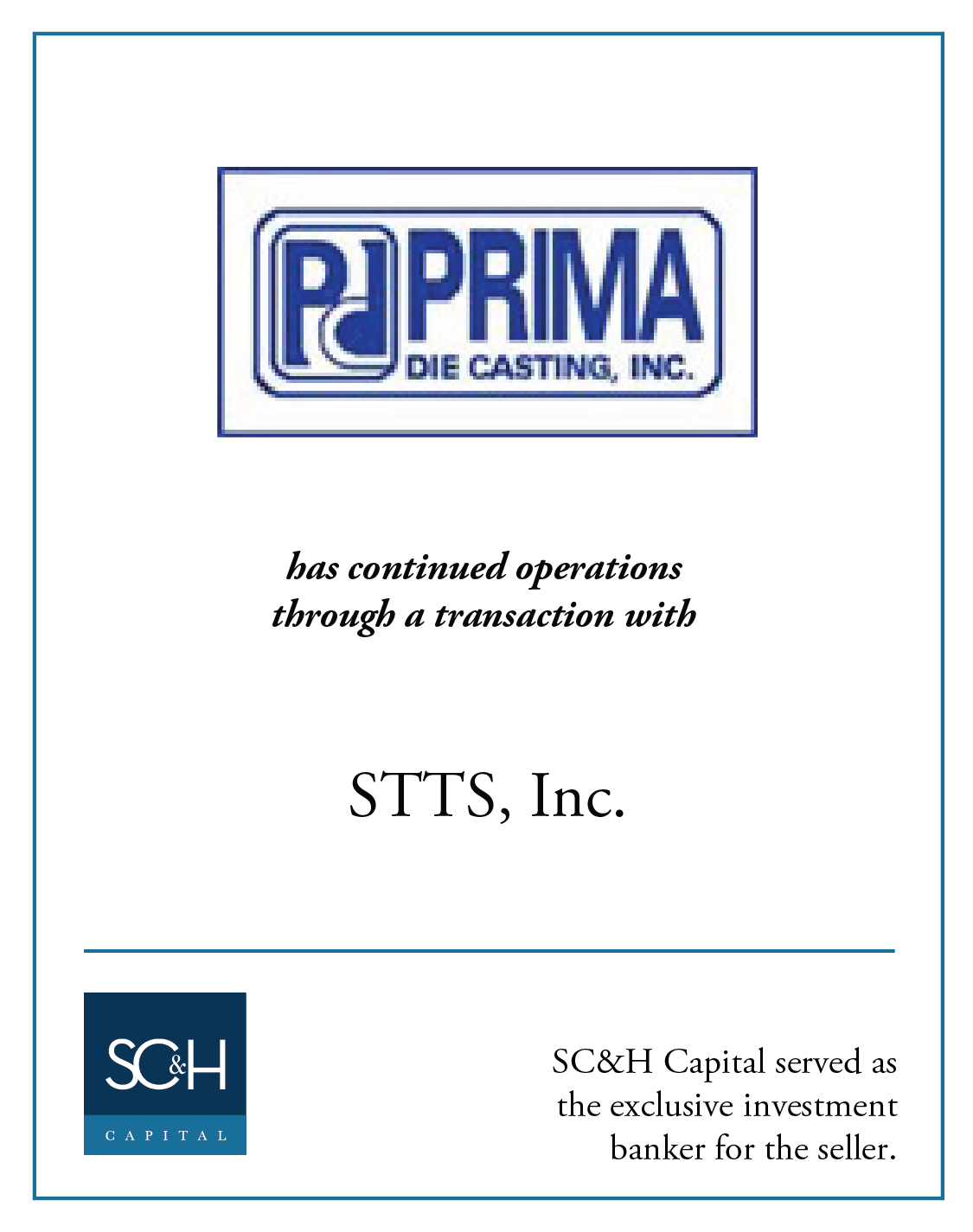 TRANSACTION LEADERS
Prima Die Casting, Inc. – This custom manufacturer of high-quality tooling and high pressure die castings had operated profitability for decades but was hit hard by sequestration and the collapse of the automotive industry. The company lost a major customer to China, and sales declined rapidly over three years. In addition, current revenue could no longer support the significant monthly lease payment, and they had fallen behind with the landlord, as well as most trade vendors. A liquidation seemed imminent when SC&H Capital was retained.  
SC&H quickly provided bridge capital to pay the landlord and trade creditors to maintain operations while an extensive marketing process was performed. Within 60 days, SC&H was able to generate significant going concern interest. A private sale was negotiated and completed that employed ownership, allowed operations to continue, and assumed the real estate lease.