Intelesys Acquired by Polaris Alpha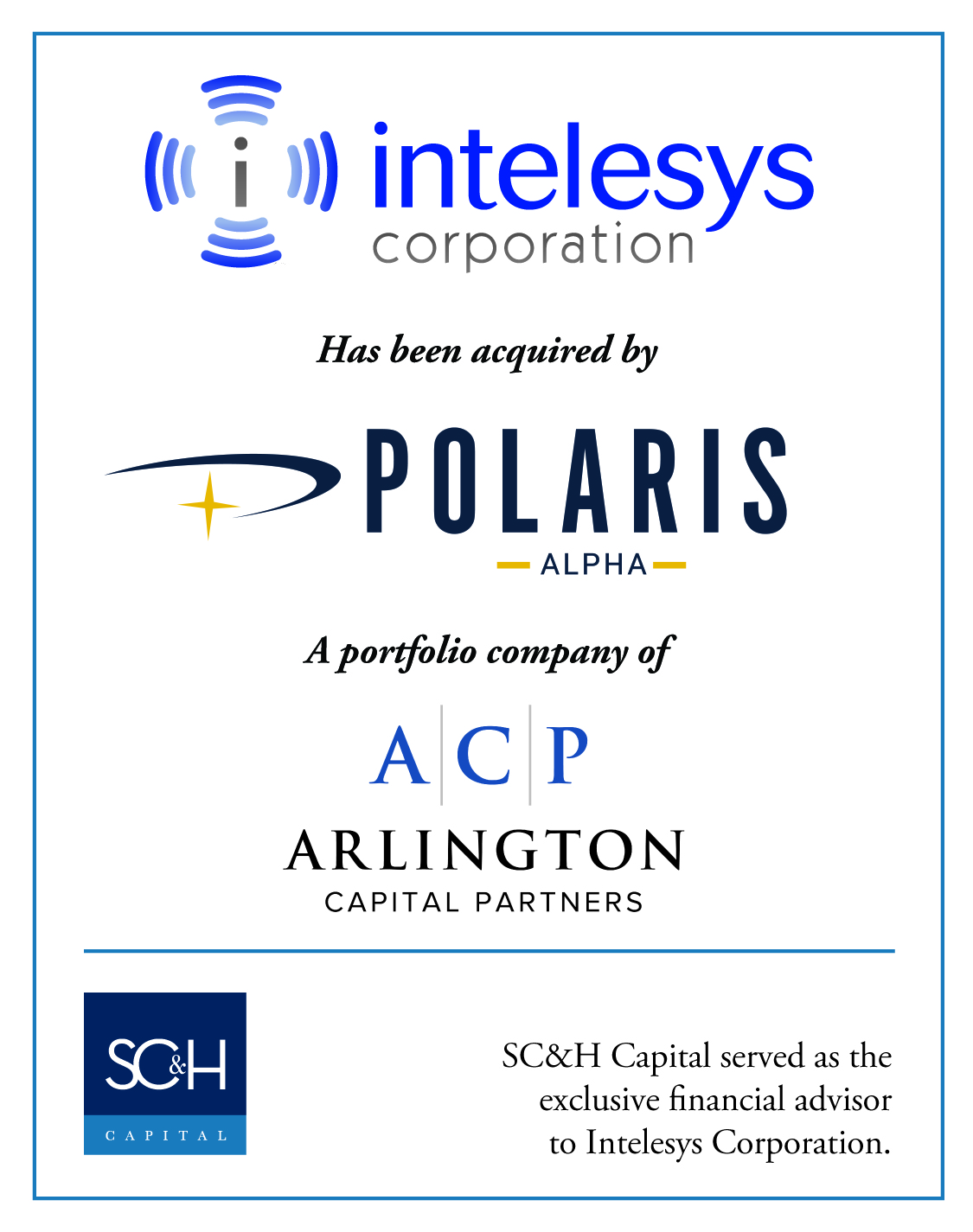 TRANSACTION LEADERS
"

SC&H Capital's market insights and M&A expertise were invaluable to us during this process. Matt and his team provided us with senior level, hands-on guidance and advice we needed to identify the best cultural and capability fit in a buyer. We are thrilled with the results that SC&H Capital delivered.

Geoffrey Bloom

President and Co-founder

Intelesys
Intelesys Corporation is a leading provider of mission critical computer network operations ("CNO"), cyber security, and embedded system solutions to the most technically demanding clients in the Intelligence Community.
SC&H worked with the Intelesys shareholders for more than 5 years, advising on a strategy to build value in their company. SC&H developed an M&A strategy to evaluate the strongest strategic buyers with the best cultural and capability fit. SC&H developed targeted marketing materials to highlight the value of Intelesys, specific to each potential buyer. This well-developed process yielded a number of highly competitive bids from strategic buyers.
Intelesys selected Polaris Alpha as the winner due to a combination of its strong cultural similarities with the Polaris Alpha leadership and complementary capabilities and customers.