Helping Magnify Glenridge HealthCare Solutions' Presence Nationwide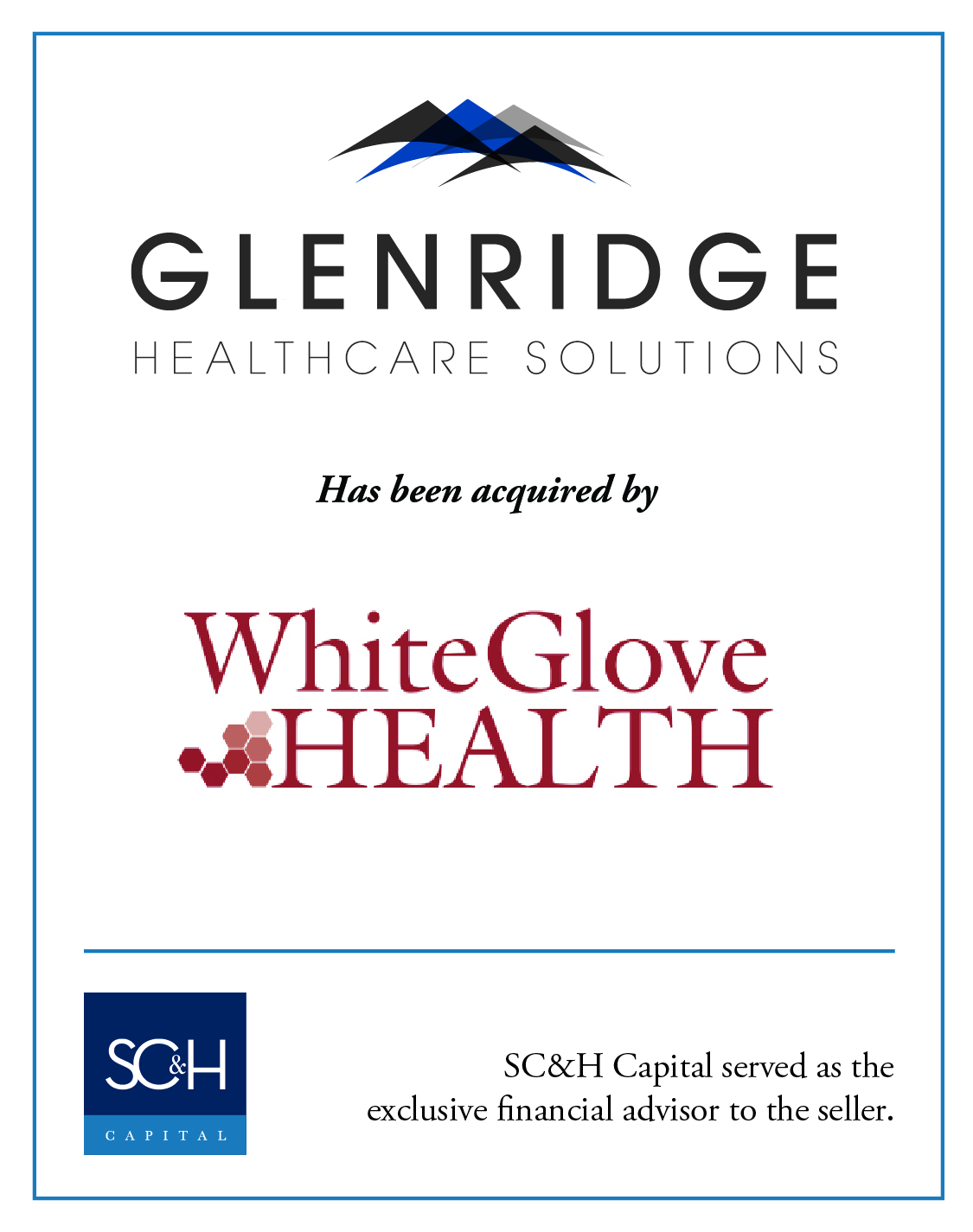 TRANSACTION LEADERS
"

"The deal further broadens our offerings, and enables us to advance our healthcare solutions to a wider audience. Thanks to the encouragement, tenacity, and constant support of the SC&H Capital team, we received the guidance needed to make this deal come to life."

Terry Spoleti

President

Glenridge Healthcare Solutions, Inc.
Transaction Highlights
SC&H Capital served as the exclusive financial advisor to Glenridge HealthCare Solutions in its acquisition by WhiteGlove Health, a leading mobile healthcare provider focused on treating the individual and improving overall health and well-being of populations.
Glenridge was expanding rapidly, but needed additional resources to realize its full growth potential. The Board engaged SC&H Capital to advise management in the selection of the most appropriate partner to help fully realize this growth potential, while also providing development opportunities for employees.
SC&H Capital conducted a full process, evaluating both strategic and financial buyers. WhiteGlove Health, a portfolio company of healthcare-focused private equity firm, Enhanced Equity Funds, proved to be the best partner for Glenridge – the business combination helps to improve patients' access to care and quality of existing networks.
As a result of the acquisition, Glenridge gained access to a superior healthcare services delivery platform that allows clients to achieve their population health objectives, and provide employee development. Furthermore, WhiteGlove was presented with an opportunity to expand its customer base, augment growth, and access proprietary analytic tools to provide high quality, low cost patient care.
About Our Client
Glenridge HealthCare Solutions provides consulting and professional services for healthcare companies. Founded in 1997, Glenridge uses proprietary technology to build managed care networks across the U.S. for both payers and providers. Glenridge is located in Columbia, Maryland.