Helping Expand Krueger-Gilbert Health Physics' Support Services to Clients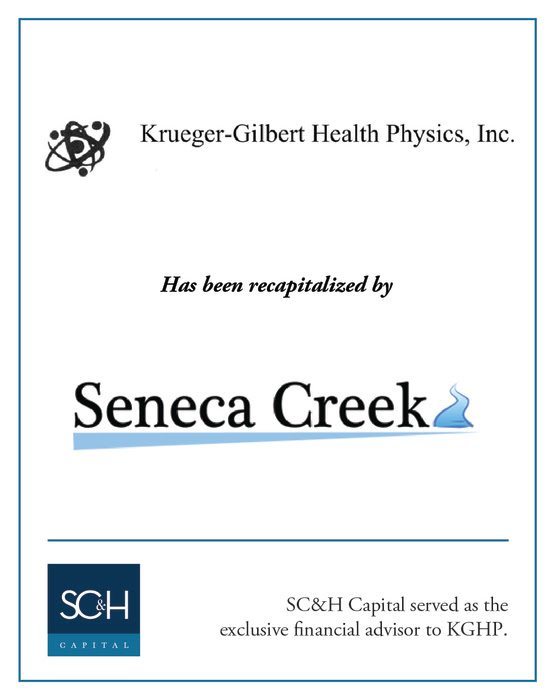 TRANSACTION LEADERS
Transaction Highlights
SC&H Capital served as the exclusive financial advisor for the shareholders of Krueger-Gilbert Health Physics Inc. (KGHP) in the acquisition by Seneca Creek Partners, an entrepreneurial investment firm focused on the acquisition and management of a single high-quality company.
The transaction permitted KGHP to continue providing the highest level of service to their existing customers while also expanding their geographic footprint to attract new customers. The recapitalization allowed the company to take advantage of significant growth opportunities in a dynamic and growing industry.
About Our Client
Krueger-Gilbert Health Physics, Inc. is a premier provider of diagnostic medical and health physics support in the Mid-Atlantic region, serving 430 hospitals, free-standing imaging centers, and physician practices. It is comprised of a diverse group of expert medical physicists providing high-level support, optimal imaging quality, and radiation safety services for clients to ensure patient safety.
Client Experience
"SC&H was a trusted advisor to the Company throughout the entire transaction process. The team was always there to provide us with expert guidance and to help us navigate through to the finish line."
-Dave Schmidt, Vice President, Krueger-Gilbert Health Physics, Inc.