Helping Capricor Therapeutics Develop Unique Cardiac Rehabilitation Therapies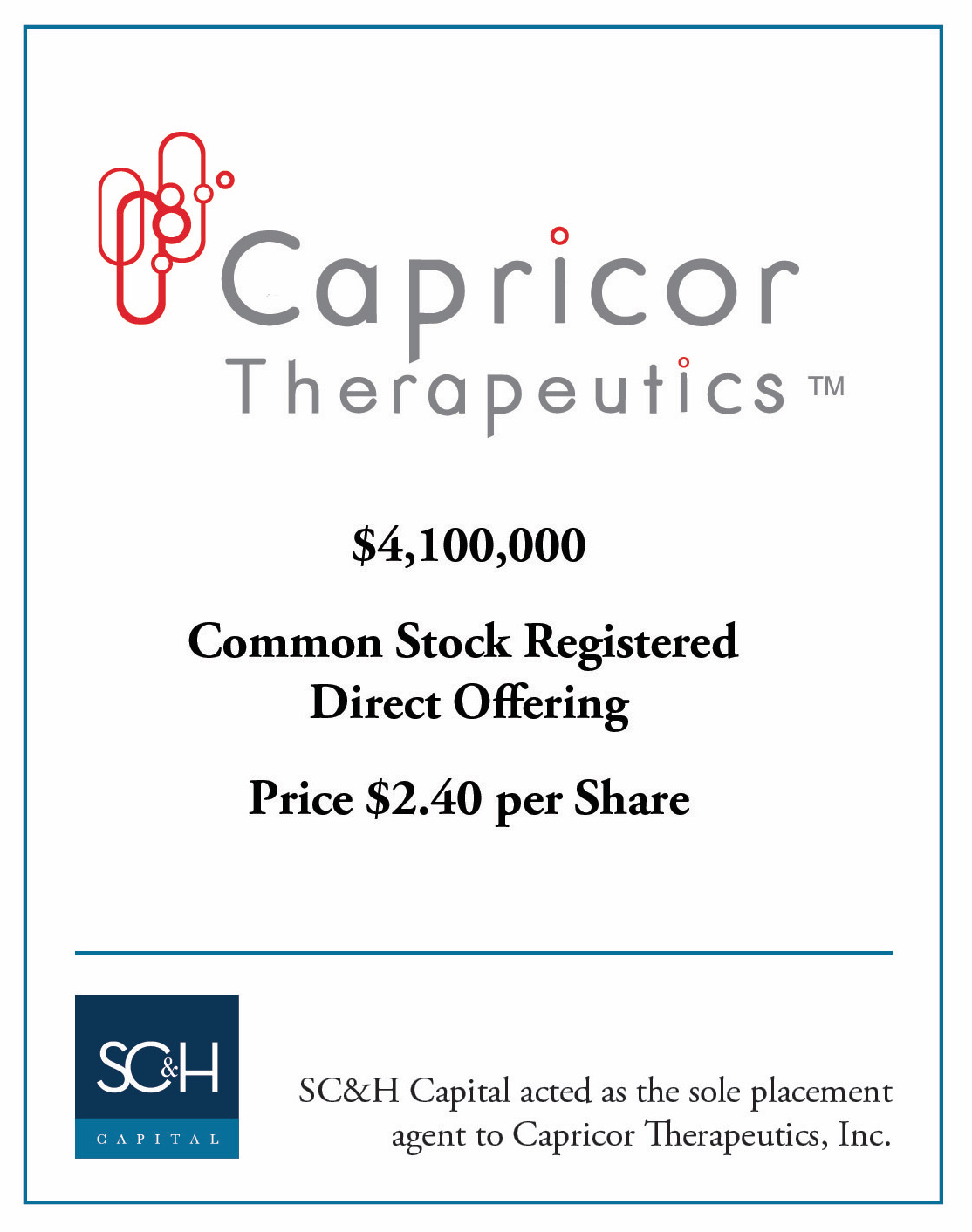 TRANSACTION LEADERS
Transaction Highlights
SC&H Capital served as one of the key Placement Agents for multiple rounds of financing for Capricor Therapeutics, Inc. (CAPR Capricor Therapeutics Inc – NASDAQ).
SC&H Capital helped Capricor to raise $10 million in the initial round of financing, and $7 million in a second round with a host of private investors.
These two rounds were critical in allowing continued development of unique cardiac rehabilitation therapies, planned critical trials, and listing to NASDAQ.
About Our Client
Capricor Therapeutics is a clinical stage biotechnology company focused on developing and commercializing regenerative medicine and large molecule products for the treatment of cardiac diseases. Capricor stands at the forefront of heart disease in the U.S. healthcare industry.