Gourmet Kitchens, Inc. has continued operations through a transaction with Taylor Fresh Foods, Inc.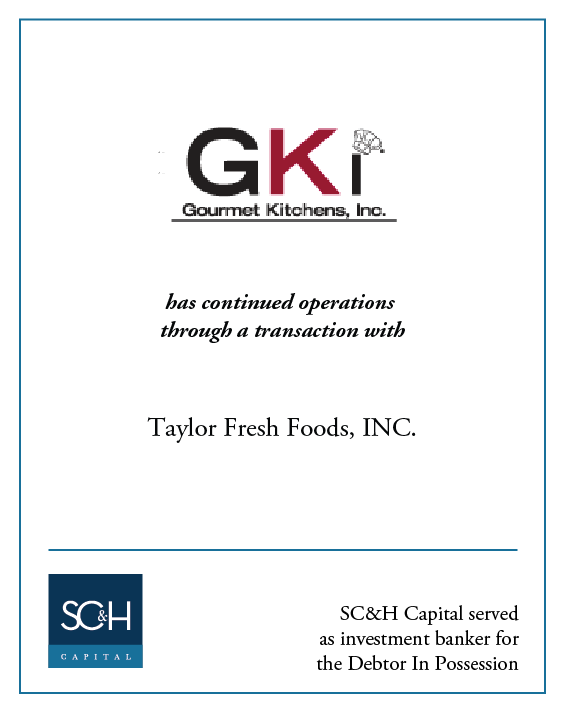 TRANSACTION LEADERS
Gourmet Kitchens, Inc. – This Chicago-based manufacturer of fresh prepared foods and meals had been operating in chapter 11 for six months but was days away from having its cash collateral cut off when SC&H Capital was retained.
The secured creditor agreed to continue funding operations for 45 days to allow SC&H to complete its marketing process. SC&H quickly generated three going concern bids, the value of which far exceeded any liquidation estimate. There was significant competition for the stalking horse position, leading to improved terms and a much higher price. Less than six weeks after being retained, SC&H successfully conducted a robust auction. The winning bidder, Taylor Fresh Foods, closed within five business days, at a price almost 90% higher than the initial stalking horse bid, and continued operations without a single day of interruption.