Extending Sage Management's Security Offerings to New Markets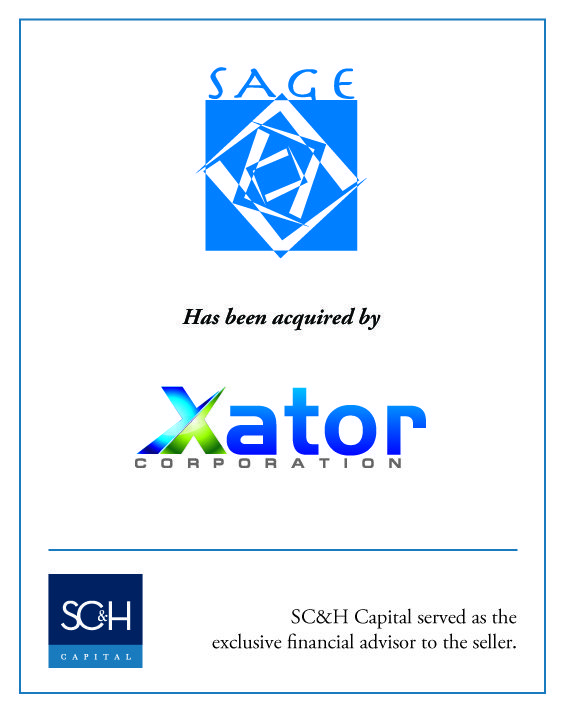 TRANSACTION LEADERS
Transaction Highlights
SC&H Capital served as the exclusive financial advisor to Sage Management in its acquisition by Xator Corporation, a privately-held company that provides advanced security, intelligence, and information technology solutions for personnel, facilities, critical infrastructure, and information worldwide.
SC&H Capital professionals utilized their deep experience and extensive connections within the intelligence industry to navigate the transaction process for Sage, and successfully close the transaction.
With Sage Management's cybersecurity, geospatial information systems, and atmospheric dispersion modeling business, Xator will be able to reach into new markets and broaden its service offerings. Xator's services include systems engineering and integration, intelligence analytics, and applications development.
About Our Client
Sage Management is a veteran-owned government contractor headquartered in Destin, Florida providing software engineering, cybersecurity, and C4ISR support services to the federal government as well as to state and local agencies. In particular, the company offers solutions for national security challenges with high priority in the Intelligence Community.
Client Experience
"SC&H Capital's steady hand and experience within the Intelligence Community was crucial to helping us navigate the process and successfully close this transaction."
-Sean Keller, President and CEO, Sage Management