By Light Professional IT Services Acquired by Sagewind Capital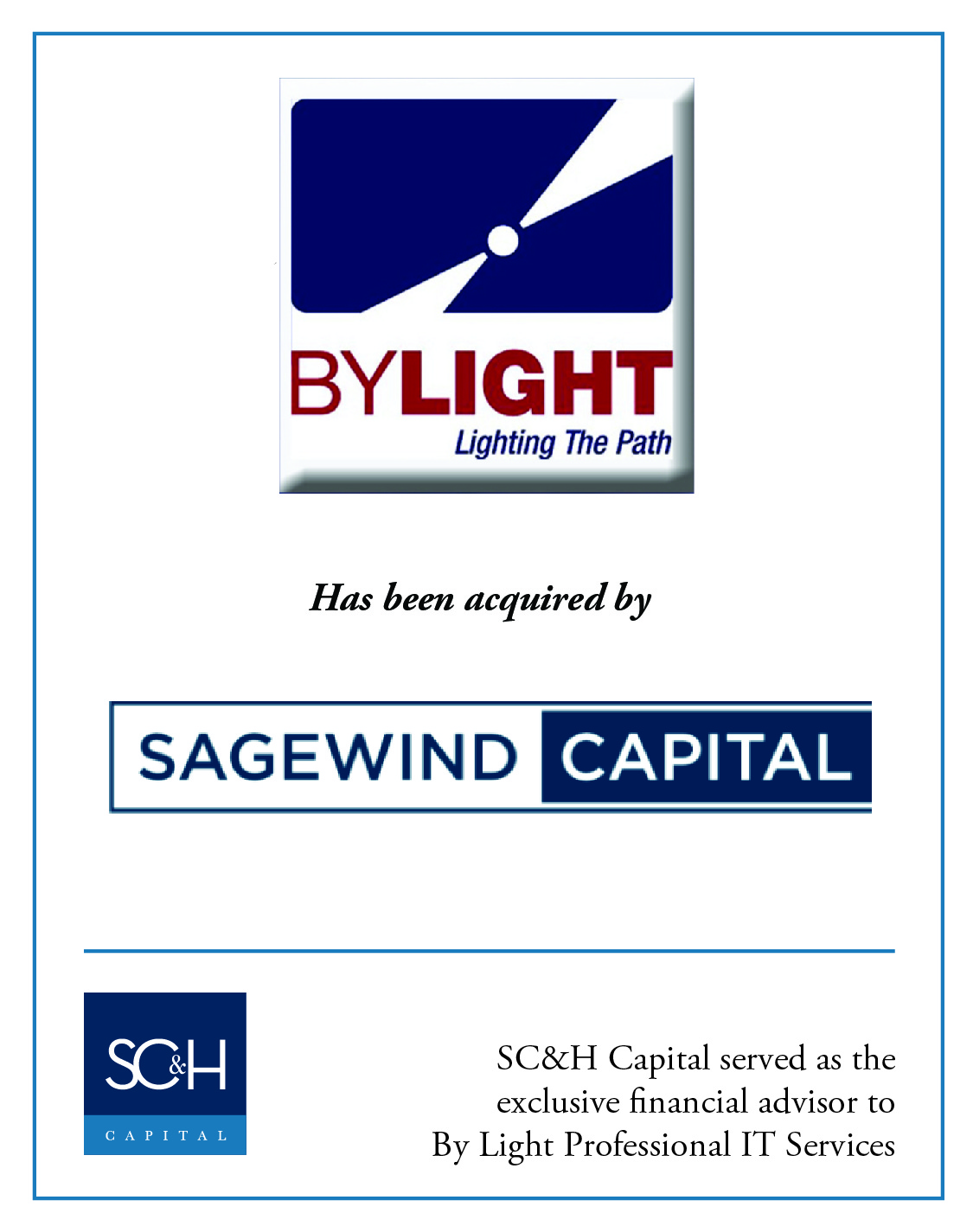 TRANSACTION LEADERS
"

"I evaluated multiple investment banks and selected SC&H Capital because of the perfect combination of market expertise, senior level attention, and thoughtful approach. SC&H operates with the highest level of ethics and attentiveness, and provided tangible value to me every step of the process. I am highly pleased with the outcome."

Bob Donahue

CEO

By Light
Transaction Highlights
By Light is a leading provider of a full range of hardware and software engineering services to defense, civilian, and commercial customers worldwide. The Company was recognized as #84 of Washington Technology's Top 100 Government Contractors in 2017. By Light has won multiple highly competitive, unrestricted awards including the $50 billion Alliant II GWAC and the VA's $22 billion T4 NextGen contracts, and continues to compete as a top contender providing innovative and efficient IT solutions.
SC&H worked with the owner of By Light for over 3 years in advance of a transaction. SC&H advised on strategy to build value in the company and evaluated multiple transaction options including a 100% sale, a divestiture of business units, and a recapitalization with private equity.
SC&H ran a competitive marketing process that was designed for By Light's owner to be able to evaluate options of both financial investors with industry experience and strategic buyers looking for By Light's capabilities and access onto their contracts.
Ultimately, By Light selected Sagewind Capital because of the firm's industry experience and strong track record of supporting management teams to build and grow businesses.
About Our Client
SC&H Capital served as the exclusive sell-side M&A advisor to By Light Professional IT Services in its acquisition by Sagewind Capital, LLC, a New York based private equity firm.