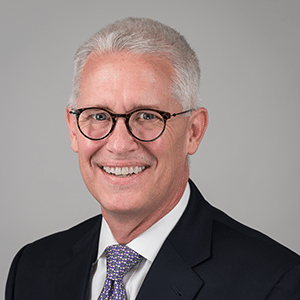 Christopher Helmrath
Investment Banking
There are management consultants who do little more than borrow their client's watch to tell them what time it is, as the old saying goes.
Chris Helmrath isn't one of them.
Truth be told, the Managing Director of SC&H Capital, a 30-year veteran of the investment banking industry and professor of corporate strategy, believes the real value of his work comes not so much from analyzing the present but rather from conceiving deeply informed plans for their future. That's where they're headed, after all — the future.
In the latest installment of NETFORCE – a series exploring how top performers are navigating today's chaotic business environment to realize their true net force and accelerate forward – we interviewed Chris Helmrath, who provided his impression on SC&H's philosophy for delivering unparalleled advice through our offerings, process, and people, and what is required to keep SC&H Capital on the leading edge.
How do you define recognizing your true net force?
It is about being knowledgeable enough to give our clients advice and direction not just on what happened yesterday or what's happening today, but also what will happen in the future. It's not enough just to know this, we have to demonstrate it. The professor in me says, "Don't just give me the answer, but show me your work."
Being a force is about how we better guide our clients, and to be thinkers with foresight helping them determine what tomorrow is going to bring. There's also an appreciation for the fact that we need to understand how technology is going to change things. However I will note – technology is a tool. Knowledge is the guiding force to the future.
When meeting with prospects, the questions I consider are: Do I understand their industry? Do I understand their competition? Can I tell them who their potential investors and buyers are and why? They're looking into the future and thinking, "Why do I want to make this play?"
Why does Warren Buffet invest in this company or that company? He doesn't do it because he has money to spend. He does it because he is knowledgeable and has a plan. He's thinking five steps ahead.
Why is Apple doing what they're doing with the iPhone 8 and the iPhone 10 that they already have lined up? Because they already know where this trajectory is going. That to me is the key element of what this discussion is and not getting caught up, for example, in where driverless cars are going to steer us a year from now.
Where do you see SC&H heading in the next 10 years?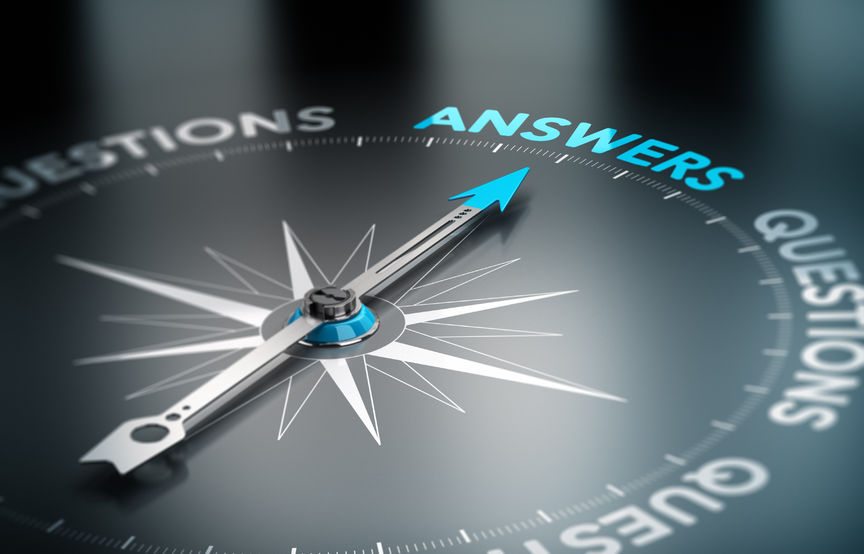 Innovation points in different directions depending on one's definition of innovation. I feel innovation is traced back to the mechanisms of our employees. Our growth lies in the process of enabling our employees to strive for more knowledge – whether that is through continued education, data mining, or an expanded enterprise of technology solutions. Knowledge is the guiding light to our next 10 years.
Our foundation of expertise, and forward thinking vision fuels our ability to create long-term success for the firm, and for our clients, positioning both to constantly evolve. I feel this model will be the same model we are utilizing 10 years from now but the resources in which we quench our thirst for knowledge no doubt will advance.
A prime example of putting our strategic thought in action – our firm noticed a gap in the middle market regarding technology advisory – choosing the right software, technology strategies to implement, vendor management, etc. The need to advise clients on technology roadmaps presented itself, and through our efforts to complete a similar roadmap for SC&H – we knew we had the knowledge, process, and solution to help our clients procure this service.
That's what a NETFORCE does – leverages their own knowledge, foresight and expertise to provide more value to our clients and ensure their businesses are also prepared for the future.

How do you see technology, AI, software, and other technology influencing your practice?
When it comes to investment banking it starts with knowing the industry you're working with, recognizing the geographic play, and analyzing the competition. This level of information requires research which is something our practice has perfected for our clients. Is the influence of new technologies going to change the game for our practice? No. Will it enhance the level of education we have around possible buyers, industry trends, and competitive numbers? Yes.
Specifically for the healthcare industry, our research has evolved through the use of big data – benchmarking the comparative performance of hospitals through healthcare data, analytics, business intelligence, ratings, of performance to educate ourselves, as well as leverage this data to position our clients to make the best strategic decisions.
There is no shortage of data available industry wide – however the challenge lies in effectively mining this information for advantageous use in mapping out the future of your business. Technology is a tool that opens the door to a broader research venue, however at the end of the day it is our knowledge that will stand above technology to influence our practice's ability to meet the objectives of our clients.
Describe your offerings and how are they changing?
In our practice, the thing we debate among ourselves is how we do a better job at being more knowledgeable for our prospective and current clients. The wow factor we work to bring to the table as part of our offerings is our level of detailed research we perform to position a company to successfully achieve their objectives. We have to do our damndest to get there.
Getting there requires research, reading, staying on top of timely events, constantly thinking about what various developments will mean for us today and for clients tomorrow. It requires projecting population changes, projecting demographic changes, and projecting demand.
For example, we're dealing with a hospital client that's planning a new facility that won't be up and running until 2023. So, we're not focused on the hospital of today. We're working on what hospitals are going to need to be like then. Utilization of data, extended research capabilities, and forethought positions us to strategize with our clients; all the while using the technology as a tool enhancing this effort.
Our job is to help you down the path, not make the decisions for you.
How do you differentiate yourself from the competition?
What we've had to think about is not how to build four walls and beds, but rather what is the continuum of care going to be? What is going to happen in the hospital and what is going to happen outside of the hospital? We need to figure out how things are going to be set up so the hospital and patients spend as little money as possible for care because the return on that invested dollar has to be high given that money is going to be spent outside of the hospital.
We have to think of everything from the demand of physicians and of the population, as well as who is going to pay for it. We're literally building financial projections that start in 2023. And we're going to have to get the capital markets to buy in to the plan.
That's just one example from a healthcare perspective. But, we've always done this. The concept of the NETFORCE is based on being proactive, not reactive. That's why we came up with the demand studies, not to assess what demand looks like today, but what future demand looks like. The tools we use now are more refined than they were in the past.
Demand studies industry wide consider every single buyer possible or every single possible scenario that would meet the objectives of a client. The level of research and expertise we provide our clients is above and beyond what others provide as we are not just seeing dollar signs, but the objectives of our clients goals.
When you look at what we used to do 10 years ago, we still have the same concept of process, but we are adapting to so many different things all the time. We are always changing, but we always maintain our core process.
Why is differentiation important and how does SC&H distinguish itself from the competition?
The bible of corporate strategy is Michael Porter's 1982 book Cases in Competitive Strategy. The book is still taught in classrooms today. Two key principles are: You have to be different and you have to have the lowest cost — not the lowest price. There's a difference.
What Porter said was if you are both different and have lower costs, then you are a superstar. You must be different. You must be different. You must be different. But it's not about price. If you compete on price, you lose.
What does Apple compete on when they sell a phone? It's not just quality. It's the camera. iTunes. Wireless earbuds. That's what they're touting. Not that it's a phone. It's differentiation. They are not competing on price.
As for SC&H, we need more and more people who have domain knowledge and not just technical knowledge. That's where the differentiation is going to occur. AI can enhance a due diligence audit, because it's going to take our report to the next level for a buyer or seller, however beyond that use of technology we have to continue to bring something additional to the table. Education, collaboration, and expertise enhanced with innovative technologies to position our clients for optimal performance.
How do you assess talent?
The ability to think through ambiguity and rationalize a situation. We have done ourselves a disservice by telling kids what's going to be on the test because no one shows up at your business' door and says, "This is what's going to be on the test today. Make sure you're ready for it."
I have no idea what's going to come through that phone that's going to blow up my day. Do we have people who are versed in the challenges we're called on to confront? If, for example, the stock market crashes today, are we prepared for that?
If you can't deal with ambiguity, then you have no place on our team. That and communication. If you can't communicate, you're dead.
If we have people who can truly be thinkers and help our clients make better decisions, then the clients will come back to us to help them make the next decision and the next decision. If you feel you bought something, you'll feel happier about your decision than if you feel you were sold something and get buyer's remorse.
Our job is to help you down the path, not make the decisions for you. We have built a team that thrives on intellectual curiosity. Flashback to 5-10 years ago the habits and curiosity of our team was, and always has been, strong and in full stride, however you flash to now and in the future –we have a dynamic team made up of different generations, coming in with different upbringings and skillsets who must keep laser focus in the race to go above and beyond our client's objectives. Knowledge mixed with a degree of hustle is key.
Do you consider SC&H a NETFORCE?
There are multiple elements involved to become a NETFORCE – products, people, process, technology, physical location, to name a few. Specific to SC&H people is an element that is a guiding force to accelerate forward.
We need people to be agile and think on an enterprise level. How can we help a business with this one thing, and what else can we advise them on? There is no room for blinders, we want the peripheral view. Comparable to how businesses are considering how they can adapt to an enterprise solution approach, and create a more agile environment to feed into efficiencies, our people are in a position to evolve in a similar fashion.
Creating an environment that puts our people on the path to achieve subject matter expertise in multiple verticals allows us to evolve. Expertise is a versatile skill and ultimately an evergreen value add; technology is a tool, and once you learn there will be a new one. Our knowledge is our value, and enhanced with the right technology tools makes us better, faster, smarter, innovative.