The business world is in the throes of transformation – we're all being tasked with charting new territory all the while needing to keep a keen eye on our foundation to ensure we're well-positioned for such transformation.
With new, more intellectually curious minds entering the workforce, technology imposing its will on innovation, and an appetite for rapid growth, we all find ourselves at an inflection point.
Many of these factors accelerating growth are heavily technology-driven – artificial intelligence, cloud-based computing, big data, new regulation and governance, the proliferation of crypto currencies – but there is also an intense competition for human capital and the wealth of knowledge.
So many organizations are asking themselves, and their partners, how to harness these external forces and ensure they're headed down the right path toward their end destinations. The margin for error is small – that's where SC&H Group comes in.
Rising tides raise all ships and in this era of unprecedented change, we're well-positioned to embrace these forces, and continue to adapt, evolve, and compete – it's how organizations will realize their true net force and accelerate forward.
Looking Back at the Growth of Our True Net Impact
The evolution began more than 25 years ago, and has been readily apparent in our unwavering commitment to embrace the future with an open, entrepreneurial mind, while providing our clients advice and services that have helped them navigate the ever-changing market.
Early in our history, the leadership team recognized they had to offer an array of services to meet growing client needs and ensure that they always had a trusted advisor to help lead the way. We evolved into a diversified consultancy with expertise in practices that not only included audit and tax, but mergers and acquisitions, wealth management, enterprise performance management, technology advisory, among others.
We became an enterprise advisory team that is constantly assessing the forces that are shaping our world – analyzing if we're asking the right questions of our own clients, before they ask them of us.
How will AI and cloud-based computing impact the speed of the financial close and forecast accuracy?
Are our manufacturers poised to leverage the Internet of Things (IoT) to embrace Industry 4.0?
Do we have the proper training in place to teach, fulfill and challenge our younger workforce?
How will the future of healthcare transform the valuation of hospitals and medical facilities?
Are our clients positioned for proactive accounting practices vs. reactive?
How will the historic overhaul of our taxes effect my cost savings strategies?
In many ways, the journey to realizing your net force in times of transition is like jumping onto the world's fastest rollercoaster. It can be dangerous, terrifying and stomach churning, but you must be prepared for the next sharp turn. Not only does the ride test skills and abilities, but drives our executives to focus on what the future holds.
"Harnessing your net force means being relevant," said Ronald Causey, SC&H Group's Chief Executive Officer. "We are in a state of constant motion that requires adoption of emerging trends, allowing us to evolve. To evolve we are always looking at our offerings. Do they meet the needs of our clients? Are they crucial to our clients' success? We look at our process. Are we performing our work efficiently? Are we using the right tools? Are our clients satisfied with the flow of work? And we focus intensely on our people. Are they motivated? Are they learning? How do we retain and train the best and brightest minds?"
We're obsessed with our ability to deliver proven results through our offerings, process, and people.
Offerings Evolve to Meet Growing Client Needs
The solutions provided to our clients – whether they're products, services, or tools – must solve an organizational purpose but also our eye for the future.
What will our clients need tomorrow?
How do we evolve as an organization to meet our clients' needs?
What kind of thinking, training, and expertise will help us serve our clients and give us an edge over competitors?
By not fighting change, and instead embracing it, we've framed our organizational expansion around what our clients need to operate their businesses more strategically and efficiently.
In 2014, after prioritizing the rebuild of our own technology infrastructure, we realized that many of our own clients needed to go through the same exercise. Under new technological leadership and in the process of recommitting ourselves to including technology as a critical part of the strategic business conversation, our Technology Advisory practice was born. They are dedicated to helping clients strengthen their technology strategy and execution, specifically in the areas of technology leadership, enterprise applications, cybersecurity and infrastructure, and cloud.
"Today, technology is as ubiquitous as electricity. If organizations want to be successful, they must leverage technology in the most opportunistic way. It starts with having a conversation about business value and goals, and then determining how technology fits into each organization's critical path to success," said Jeff Bathurst, leader of our Technology Advisory practice.
Each of our offerings is approached with a calculated urgency – ensuring that we've performed full due diligence on a business to fully understand the strengths, challenges and opportunities. Education is critical to sustained success, and in this age of procured services, it's our responsibility to ensure we're providing the utmost value to our clients through our comprehensive, diverse offerings.
"What helps SC&H realize our client's true net force is our ability to navigate the changing landscape for them," says Chris Helmrath, Managing Director of SC&H Capital. "For us, it's about being thinkers with foresight, helping to determine what tomorrow is going to bring and appreciating the fact we need to understand how external forces are going to change how our clients do business."
Our Process is Enhanced by Emerging Technologies
"Although change is inevitable, we're confident that the fundamentals of business will remain the same," says Barry Offutt, Audit Director at SC&H. "Even though technology and innovation may change SC&H on the surface, we will continue to leverage available technologies to increase the value of our services," he says. "We will absolutely adapt and improve our service lines as technology demands it, but the bottom line is our organization will remain a trusted advisor for our clients."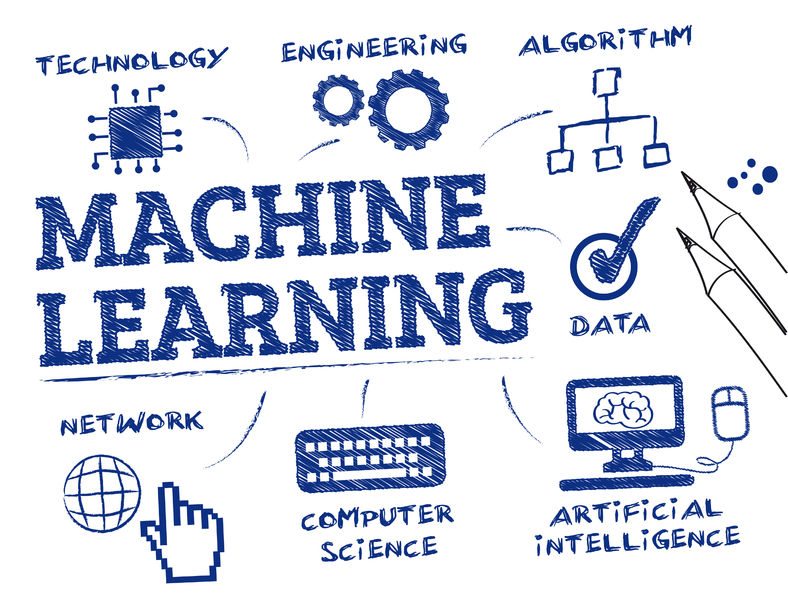 Few have seen a process change quite as dramatically as Mike Young, Director of our Audit Practice. Conversations circulate on where accounting methodologies were 25 years ago, whereas now calculations are done in the blink of an eye with sophisticated software. Transition of manual processes to more automated solutions is an ongoing change occurring in this industry.
"The last couple of years have been more focused on using existing technology more effectively, and the next couple of years will improve on that, and focus on using new tools and technologies for greater speed and efficiency," he says. "We have to continue to evaluate new technologies and stay at the forefront, maximizing the efficiency of the audit process."
Young envisions a time when SC&H will perform continuous audits for clients. "If you think about it, you can access a client's data remotely, look at the documents that support the transactions," he says. "Why wait until February to test those transactions? Why not go test a couple in June, in September to make sure the systems are processing the transactions properly?
People Power Our Success
While our processes will evolve, SC&H will always provide the services to enable our clients to accelerate their organizations forward. Since our beginning, we have structured ourselves around three pillars: Powerful Minds, Passionate Teams, and Proven Results. These core concepts provide the composition for all the work we do. And the common denominator to the three "P's" is people.
There is no doubt that our people are experts at interpreting numbers, but they look beyond them providing deeper analyses to predict trends that will have an impact on the future of our clients' business. In short, our ability to think through problems and offer sound advice has been critical to our success, and the success of our clients.
One of the most valued skills at SC&H is the "ability to think through ambiguity and rationalize a situation," Helmrath says. "If we have people who can truly be thinkers and help our clients make enhanced decisions they will come back to us to help them make the next decision and the next decision," he says.
The future of SC&H and our clients depends on attracting, educating and retaining the best talent. As business evolves at SC&H, the expertise and passions of our employees and prospective employees change, too. As a result, we are continuously evaluating how we recruit, train, and foster growth that is not only challenging and satisfying for them, but beneficial to our company and our clients.
Forward motion does not have an end state; it's an evolution that has been progressing since our inception. The effort to continue identifying trends and adapting to change is critical. It is the ability to comprehend a meaningful trend versus market hype, use technology in an intelligent way, and attract people who add energy and fresh thinking to the business instead of relying on those stuck in the status quo. It is also understanding that businesses don't have to fight these changes alone; there are advisors who are well positioned to embrace these forces, and work with them to adapt, evolve and succeed in pursuit of realizing their true net force.