Sink It to Win It
Over the course of 3 ½ days, our fish logged a ton of miles (and some battle wounds) and were tossed 1,440 times! We captured live data on each toss via the Oracle Analytics Cloud Dashboard we built for the show, and as many of you saw (and took advantage of) we kept this dashboard updated all week.
Breaking Down the Fish Toss Analytics
Now it's time to break things down + share the final results with each of you:
The Teal bucket, which was the bucket in the front of the triangle, was by far the most successful
The heavier fish (FCCS and EBPCS) were much more successful than the lighter fish (ARCS and OAC)
We had participants from 19 different countries, including the Cayman Islands and Croatia!
Surprisingly, the participants' second toss was more successful than their third
Main Dashboard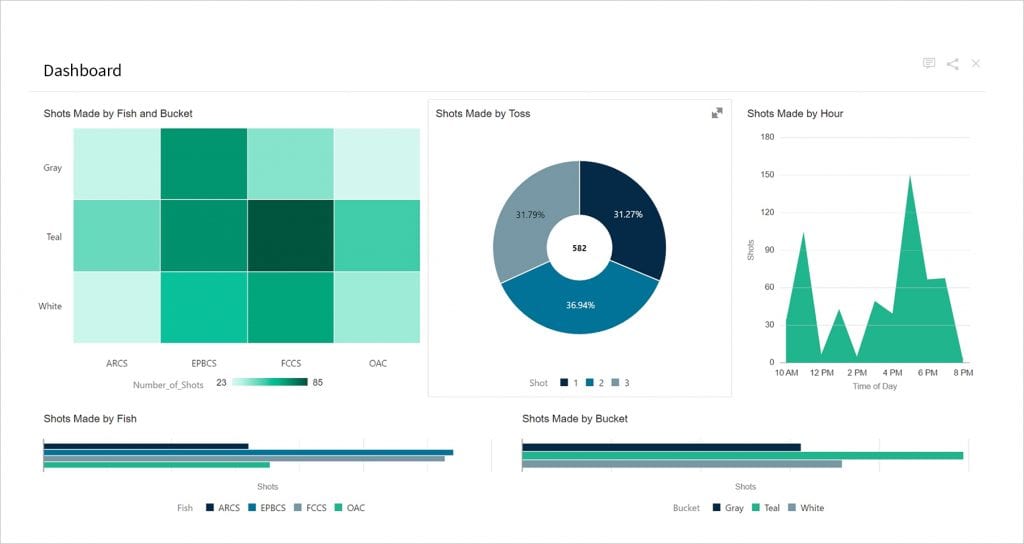 U.S. & International Tosses Made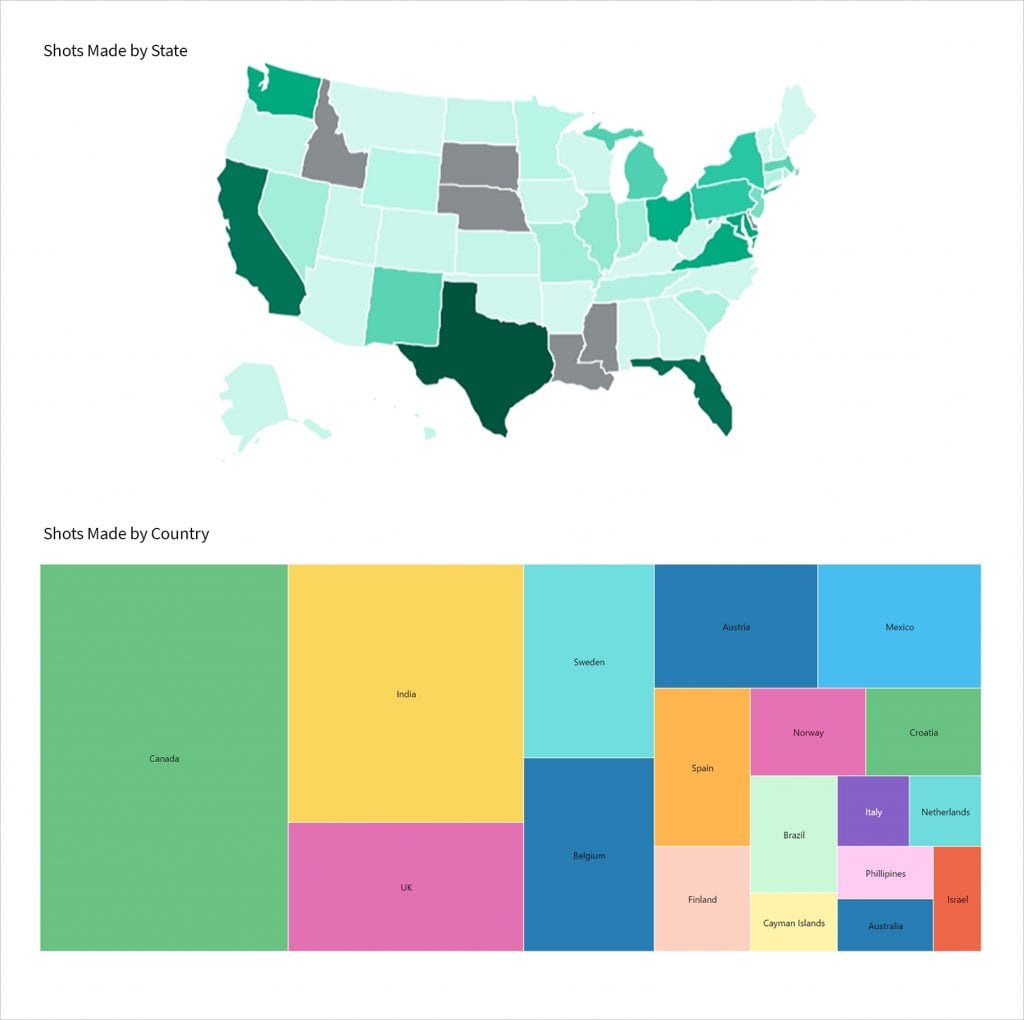 SC&H Group's Kscope 19 Presentations
Miss out on Kscope this year? Catch up on all the content we presented in Seattle:
Interested in Learning More About OAC or BI?
Our Data Analytics Team is Happy to Help
Reach Out Today