Next-Level Insights Within Near-Term Reach
Cloud accounting is key. Automation enables companies to adapt to an ever-evolving business landscape. We place an emphasis on delivering a solution built to your specifications and built to last.
OPTIMIZING PERFORMANCE: Make your team more insightful and more productive.
DRIVING RESULTS: Drive growth, don't just observe it.
GAINING SOPHISTICATION: Access anywhere, from any device; easily connects with other solutions.
Our Accounting Solutions team takes the time to understand your organization's short- and long-term objectives and requirements to implement best-in-class cloud accounting solutions and automation to take your business to the next level. We leverage Sage Intacct as the backbone of the cloud accounting transformation.
Need More Proof?

AICPA- Endorsed
The ERP-of-choice for their cloud financial management software.
Superior Technology
Possesses deep functionality to streamline and automate complex financial processes.
Results- Driven
Delivers unmatched visibility and insight into the key drivers behind organizational performance.
Built For The Cloud
One of the few ERP solutions built with the cloud in mind. It is a "true cloud" solution with high-end performance, extremely tight security, and virtually no down-time.
Seamless Integrations Built for Evolving Customer Expectations
Sage Intacct enables organizations to extend the power of its solution into more areas of your business through their extensive network of partnerships. Their Marketplace partnerships make it easy for your business to centralize areas such as CRM, inventory management, payroll, point of sale, time and expenses, and more. These robust integrations allow your data to automatically flow into your financials, providing you with the insight into your full financial picture.
This approach enables organizations to build a scalable cloud accounting solutions.  Bolt on the pieces you need now, seamlessly add elements later as you grow.
We carefully choose our partners based on industry-appropriateness, customer service, and a demonstrated commitment to ongoing software improvements. Not all solutions are created equal, so we weigh all organizational processes, operations, and goals carefully before offering recommendations on the most appropriate solutions available through the Marketplace.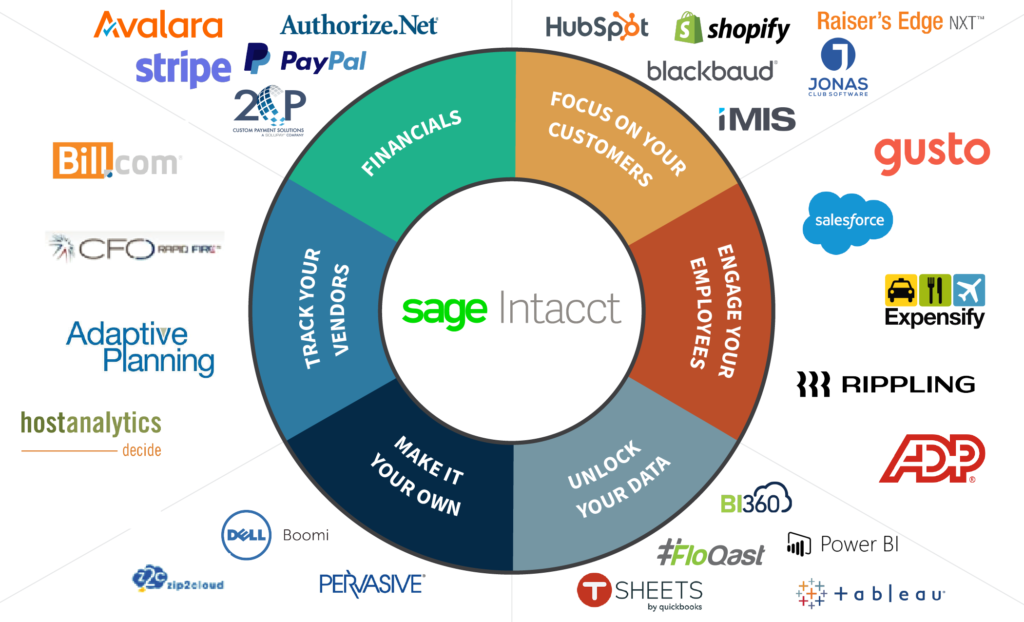 The Path to the Cloud
To begin, we review your current processes and agree on a path that that affords you the ability to operate with a level of sophistication previously unattainable using spreadsheets or entry-level/outdated accounting solutions. By leveraging our business process improvement experience, we fine-tune practices that meet evolving needs.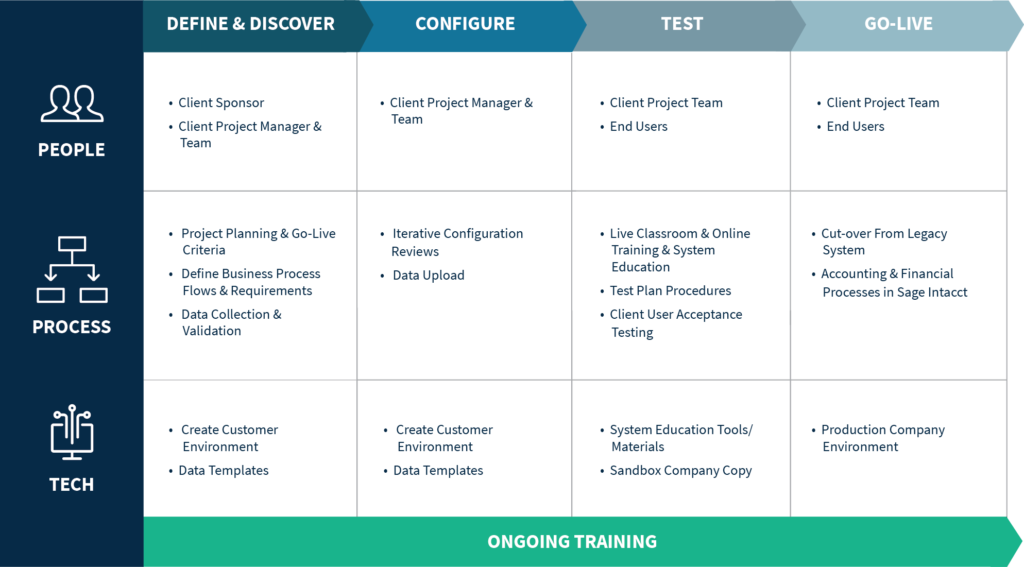 Transformational Benefits
Backed by a tailored approach and depth of experience, we arm you with insights and information throughout the project's lifecycle to deliver a dependable, long-term cloud accounting solution that suits your business needs and desires.
We've seen many of our Sage Intacct clients experience the following benefits when engaging SC&H as their implementation partner:
Increased employee productivity
Shortened financial cycles
Tighter financial controls
Better audit trails
Reduced time to find information and attachments
More in-depth reporting and analysis resulting in better decision making
Reduced risk of user error and incorrect information
Ability to keep up with the latest technology due to a true cloud platform
Streamlined processes, integrated across departments
Learn More About Our Accounting Solutions Practice
And What We Can Do For Your Business
Reach Out Today