SC&H Capital Healthcare Deals Chosen as Finalists for National M&A Advisor Awards
September 18, 2014 SC&H Group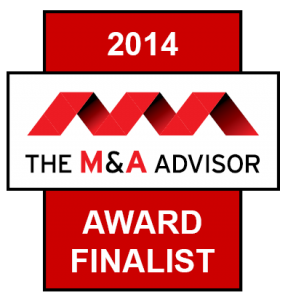 SC&H Capital is known for facilitating transactions that are the best cultural, personal, and financial fit for their clients. As such, the practice has achieved a reputation for being sound advisors, which is propelling significant growth for SC&H Capital in emerging areas, such as healthcare IT and cybersecurity.
This reputation has also landed SC&H Capital on the radar of prestigious publications and other independent third parties.
In fact, The M&A Advisor has named the privatization of several LSU hospitals, which SC&H Capital served as the exclusive financial advisor, as a Deal of the Year finalist for the 13th Annual M&A Advisor Awards. These deals were also named as finalists in the Healthcare/Life Sciences Deal of the Year category.
Last year, Louisiana Governor Bobby Jindal implemented a new hospital privatization plan in a move to transition state hospitals to private management after federal matching funds for Medicaid reimbursements in the state were reduced.
As a result of this effort, SC&H Capital served as the exclusive financial advisor to Louisiana State University Health Sciences Center at Shreveport (LSUHSC-S) in its public/private partnership with the Biomedical Research Foundation of Northwest Louisiana (BRF), with respect to two acute care facilities currently operated by LSUHSC-S.
In addition to these deals, SC&H Capital served as the exclusive financial advisor for Huey P. Long Medical Center in Alexandria, Louisiana, in its public private partnership with two parties: CHRISTUS Healthcare and Rapides Healthcare, a subsidiary of HCA Holdings, Inc.
"SC&H Capital, representing the best of the industry, has demonstrated creativity and perseverance in today's challenging climate," says Roger Aguinaldo, CEO and Founder of The M&A Advisor.
Since the inception of the M&A Advisor Awards in 2002, the publication has been recognizing the leading dealmakers, firms, and transactions.
Now that the finalists have been selected in the first stage of evaluation, the independent panel of judges will focus their attention on selecting the winners. The final award winners will be announced at the M&A Awards Gala on Monday, November 17th at the New York Athletic Club.